Brew
In stock
Stainless Steel Travel Mug, French Press & Heater All-In-One, makes tea or coffee anywhere in just 10 minutes.
Brew Anywhere
Power to make coffee in the palm of your hand.
Integrated electronics brew an incredible cup of coffee or tea, from start to finish, in an all in one cup you can take anywhere.
All-in-one
Heater, press, and travel mug.
There are a bunch of appliances that become obsolete when you have the GoSun Brew. You no longer need: Grid Power, Fuel or Fire, Stove or Hot Plate or Microwave, Kettle to boil water, French press to brew coffee, Mug or cup to drink.
"it enables you to make a cup of coffee in the wilderness without starting a fire or firing up a portable gas stove."
"In places like California, where power outages have become more and more common, the solar mug can come in handy for coffee lovers inside the home, too."
"Whether you're a weekend warrior or a long-haul Appalachian Trail through-hiker, the GoSun Brew is a great way to keep a cup of your favorite coffee or tea on hand at all times."
First of its kind
Kettle + Press + Mug
With a 130W, 12V Heater and integrated French Press, this 16oz, doubled-walled mug will not only brew your drink, but it will keep your drink hot for hours. You no longer need:  Grid Power, Fuel or Fire, Stove or Hot Plate or Microwave, Kettle to boil water, French press to brew coffee, Mug or cup to drink.
Customer Reviews
Write a Review
Ask a Question
Filter Reviews:
coffee
brew
water
size
GoSun
price
package
road trips
camping
manual
27 Apr 2022
Joel L.

United States
04 Mar 2022
Thor D.

United States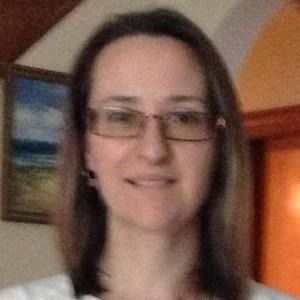 W
22 Oct 2021
willo

United States
I recommend this product
Very nearly the item I've wished for on every road trip
I backed the Brew Kickstarter, so I'm probably one of the first to get my hands on one of these. (Mine arrived yesterday, 10/21/2021.) It was packaged nicely and arrived in perfect condition. My preferred use case is a way to heat water for tea while on road trips. I haven't traveled with the Brew yet, obviously, but I unpacked it and confirmed for myself that it does heat water as expected, using the 266WH PowerBank included in my chosen package. Though the manual says it should shut off after hitting the intended temperature, after 30 minutes, I unplugged the Brew as the LED was still red, indicating continued operation. Since I don't plan to leave it unattended while in use, this is not a big deal to me, but I wonder if that's a manual error, or if it is not working as designed. I have not yet had the weather to test my (also new) solar panels, but I don't ever anticipate plugging my Brew directly into a panel. Realistically, if I'm camping, I'll have a PowerBank to run the Chill (cooler) and charge other electronics, or, if on a road trip, I'll plug the Brew into my car's 12V jack. It was easy to unscrew the french press stem and screen since I didn't care to use it. This does add another small hole in the lid, but, since you're supposed to open the lid's drinking spout to vent the product, this is not a negative. I do wish a sealing lid was available as an accessory. I might like to heat water, then seal the Brew to keep in the heat while allowing my tea to steep. It would be great to have a second, leak-proof top with no vents for holding (NOT HEATING), but maybe that's too risky if used incorrectly? I did check a Nalgene lid--those are similar in size--but the threads and size are different so that won't work. (This is not a failure of any sort; I was curious.) By about 7 minutes, the outside of the Brew got warm to the touch. By 11 minutes, I'd worry about its outer temperature around little kids. Don't leave this unattended, parents! Using a thermometer, I did confirm that the water was at least close to 200 degrees F, so hot enough to make the black tea that I prefer. Therefore, the Brew satisfies my wishes. (Most restaurants brew tea with tepid water that doesn't fully extract the flavor I prefer, so I've traveled with small electric kettle for years, but it doesn't help me at midday, only in a hotel room overnight for that first morning cup.) While the overall package I elected was a bit expensive, the Brew is an item I've wanted for a long time, and the build quality thus far appears appropriate to the price. I've been using a GoSun Sport solar oven for about a year now, and, aside from a cosmetic oops (the branding stickers peeling off), the functional components there are top notch. Time will tell if the electronics equal the mechanical bits. I'm giving 5 stars assuming this holds up.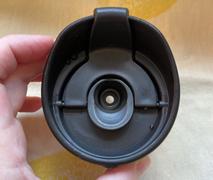 I recommend this product
Delivery late.
Still haven't gotten it yet. Ordered in March. Was supposed to be April delivery. In early May I look on website and it says available for delivery. Why haven't I got mine. Delays in shipping, supposed to be here Monday 23. Still not delivered. On 25 th and now I a, gone for 3 weeks and it will sit in my yard I guess. Was hoping to have it for this trip.
Would you like to know more about this product?