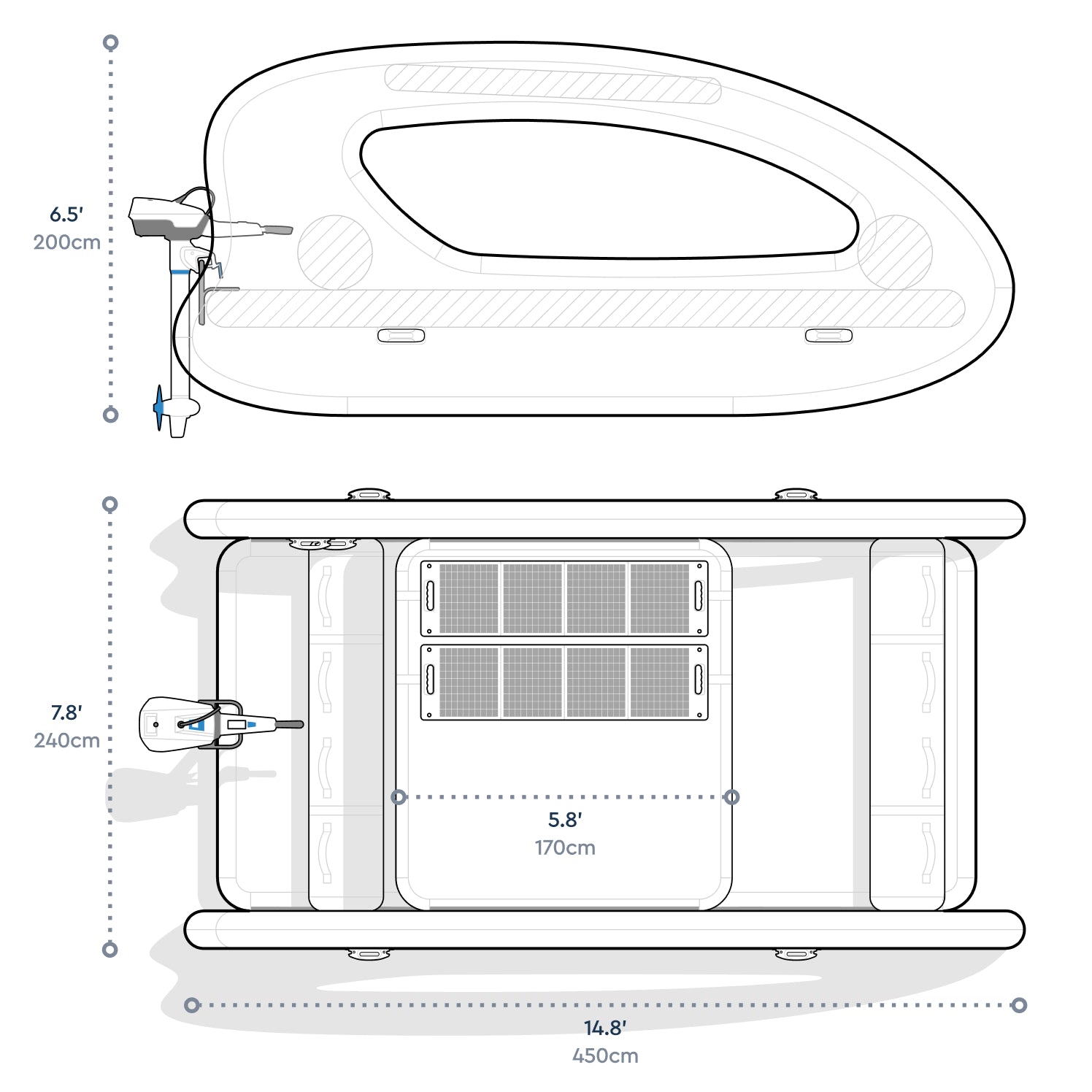 Elcat | Solar Electric Boat
An Electric Boat that's fun, affordable, strong, solar powered and one of the world's most energy efficient boats. Lightweight, yet durable DWF dropstitch construction allows it to glide on the water efficiently. 15 feet long, 8 feet wide, weighs only 264 lbs. It can travel up to 6 mph with the included 1.3 kW electric motor and battery. Includes 200 watts of solar power to extend range. Elcat is Made in Europe and safety test certified with the CE mark. 

2 YEAR WARRANTY (extended available)
Free Shipping not available on this product. Ask about current models in stock. No coupons apply. Questions on price ranges and customization, please contact: sales@gosun.co
Boat with the flip of a switch
Elcat is shockingly affordable and portable when compared to anything else of its size and capability. Inflated it becomes 15 feet long, 8 feet wide, and over 6 feet tall.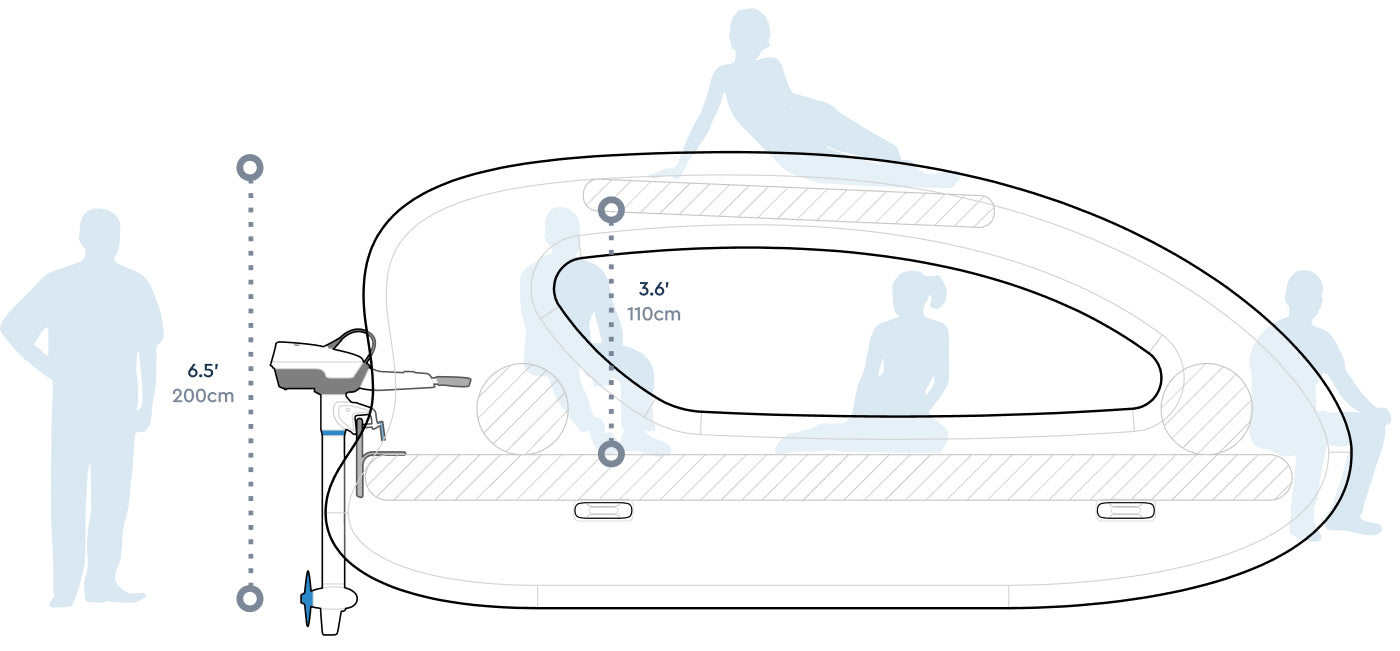 Party of Six, All Aboard
Seating all over, including the upper deck, Elcat carries up to six adults, over 1,300 pounds, and measures 14'8" Long by 8' Wide and 6'6" Tall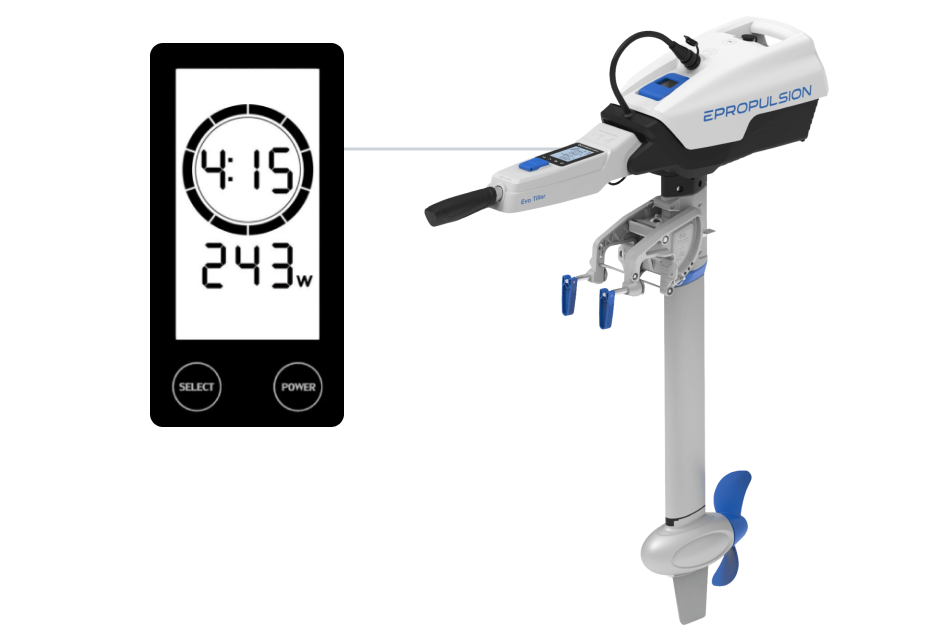 Ultra Efficient & Long Range
A surprising distance can be covered with the included 1.3kW motor and 1.3kWH battery. Effortlessly glide across the water with the stability of a catamaran and a top speed of 6 knots. Elcat will run all day at trolling speeds and go even further on solar.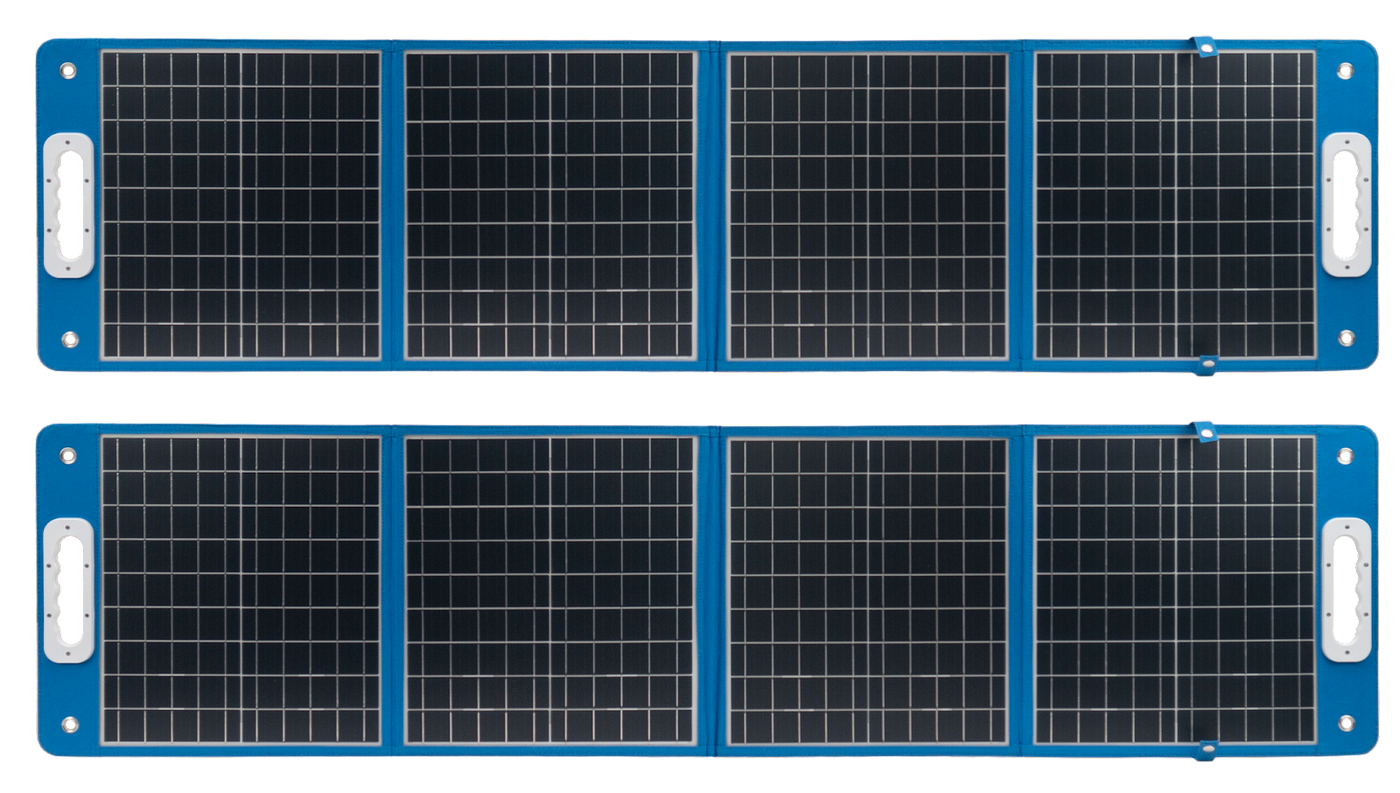 Solar 200 Watts & MPPT Controller
Extend your range and time on the water with more power. Included solar panels unfold and wire directly into battery. Learn more about solar power for boats.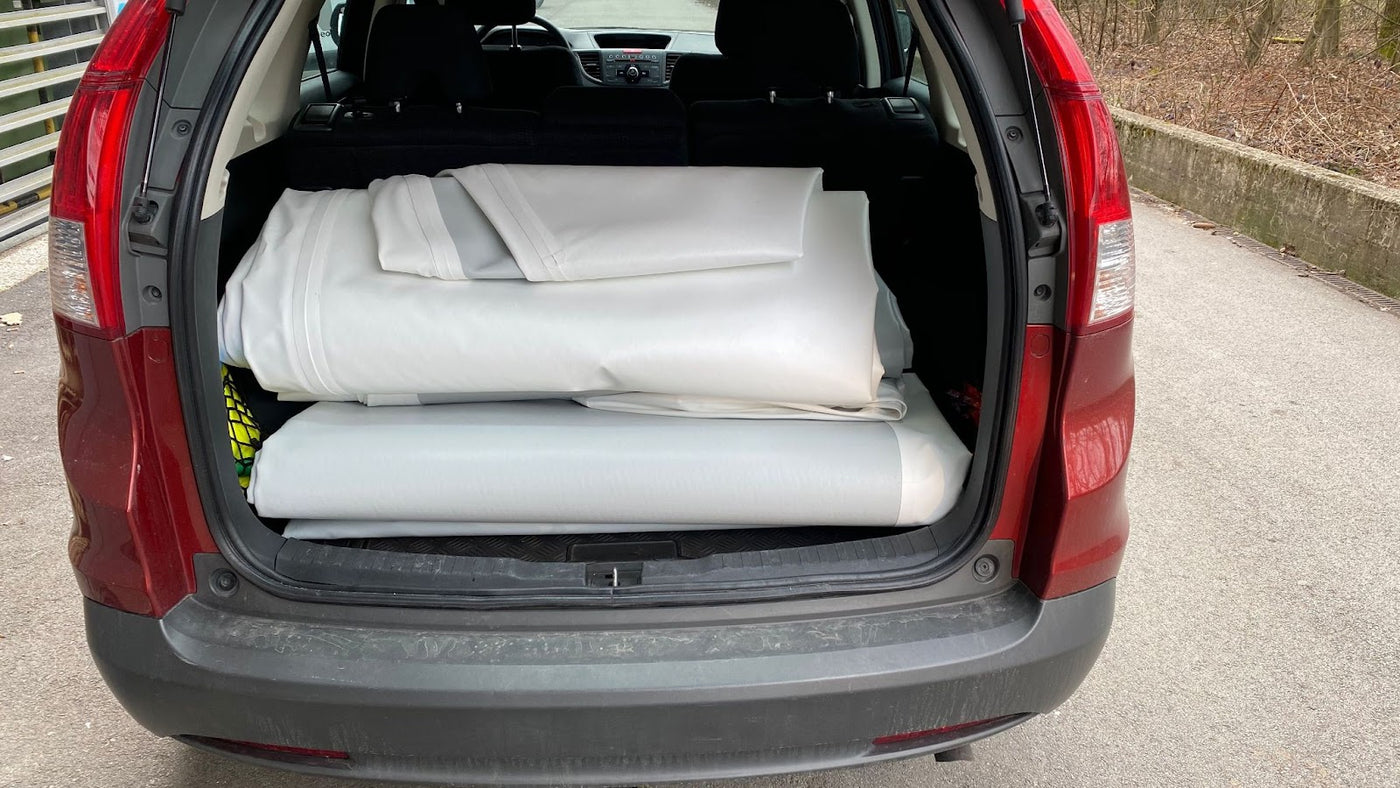 Compact & Portable
Approx. 250 lbs, Elcat can be carried in a van, truck, or SUV. Unzip, deflate, and fold for more space saving. Storage is easy even if you want the flexibility to take your boat on the go.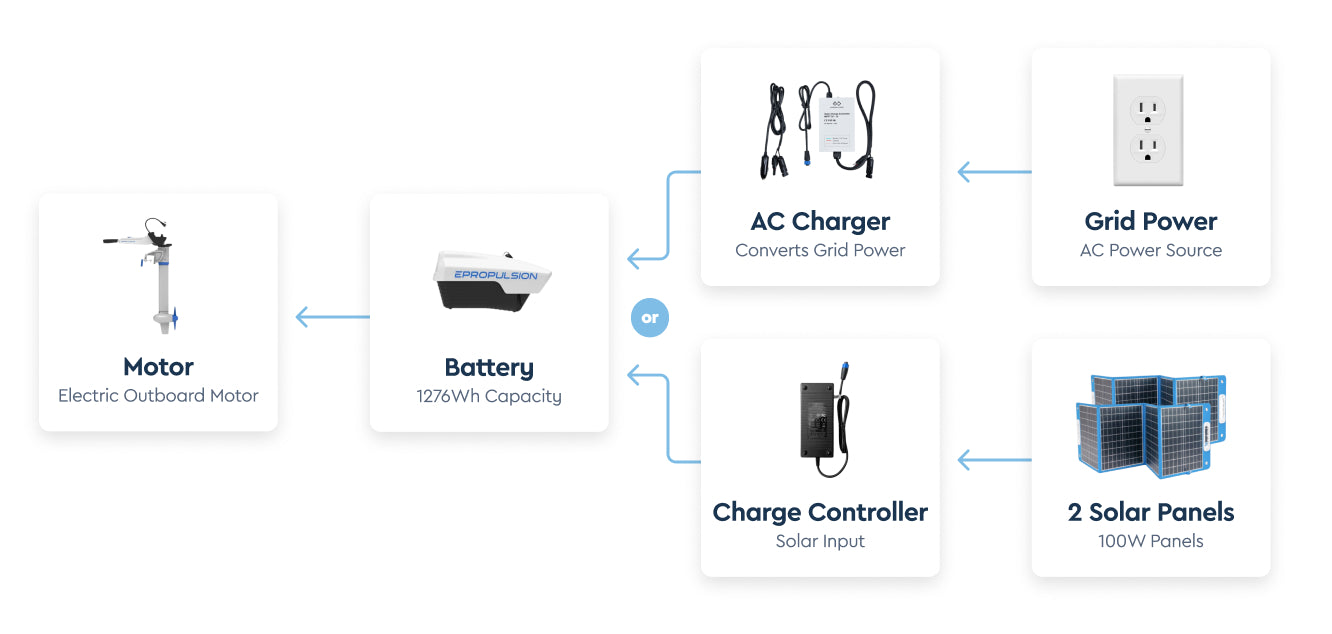 Charge via Grid or Solar
The Elcat battery monitor provides three accurate data streams to help you determine how long you can motor along. With charging available from grid or solar power you can stay out longer.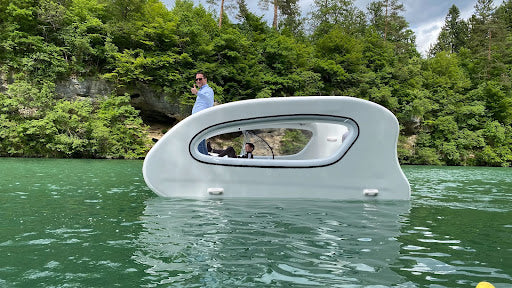 Catch More Fish
With a silent electric motor, lots of room for gear, and many places to access the water (including an upper deck with great views), Elcat is perfect for discovering more on the water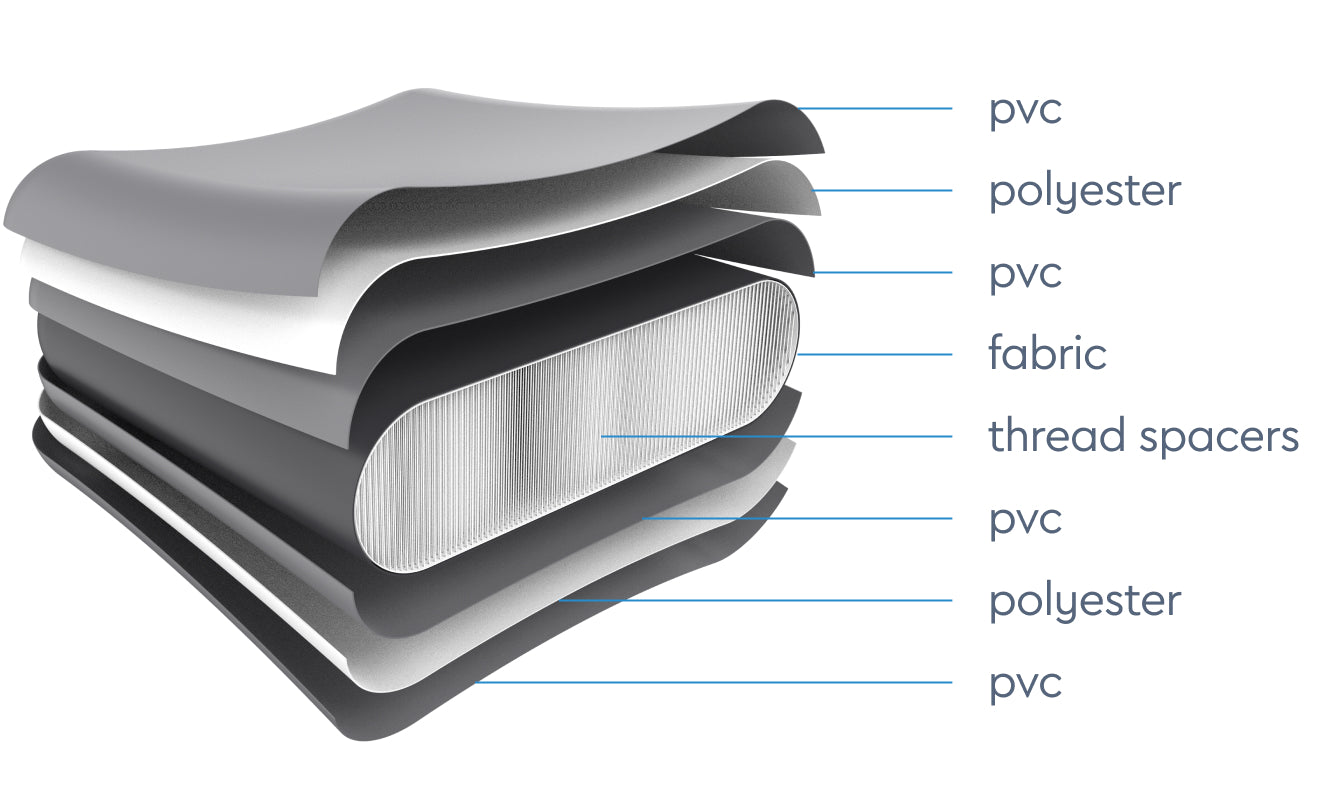 Rugged Durability
Made with drop-stitched, double-walled, structurally laminated PVC, this boat is built to last. Think of a whitewater raft or a Navy tender boat, made of the same materials, always ready for action.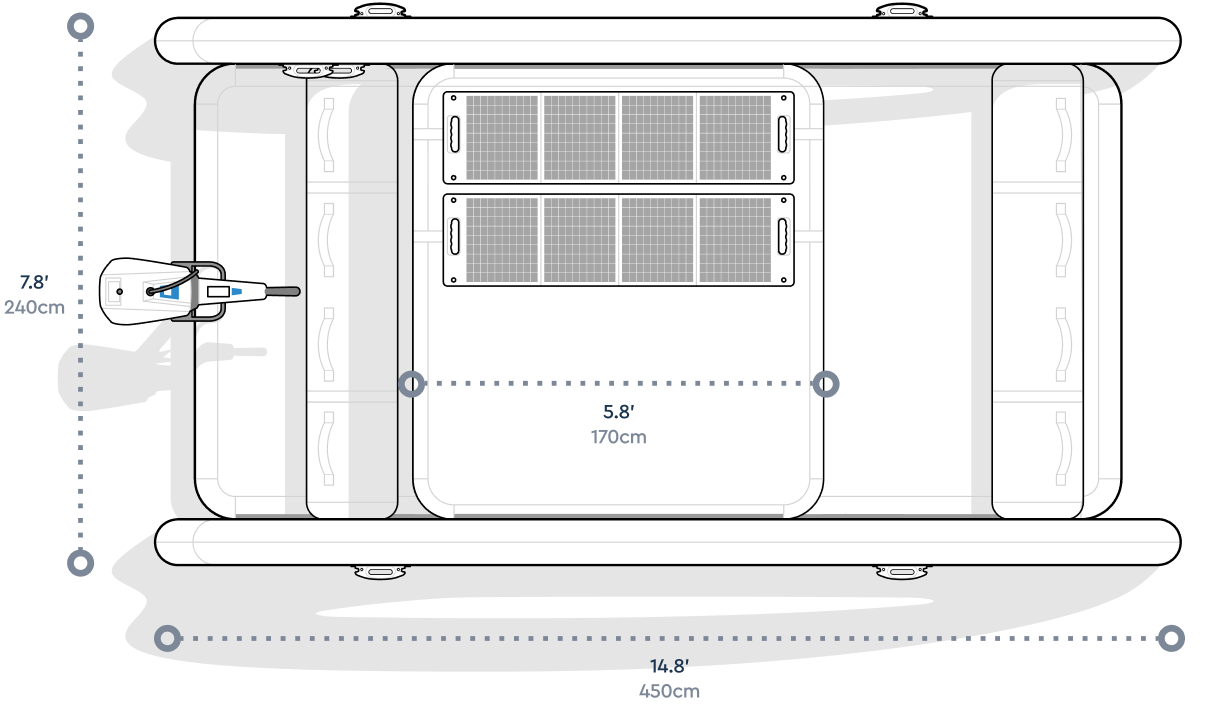 Inflatable Solar Catamaran
Each of six air chambers, weighing less than 80 pounds, get zipped together to form a durable vessel that floats on two pontoons with the floor/deck elevated off the water.
Included With Every Elcat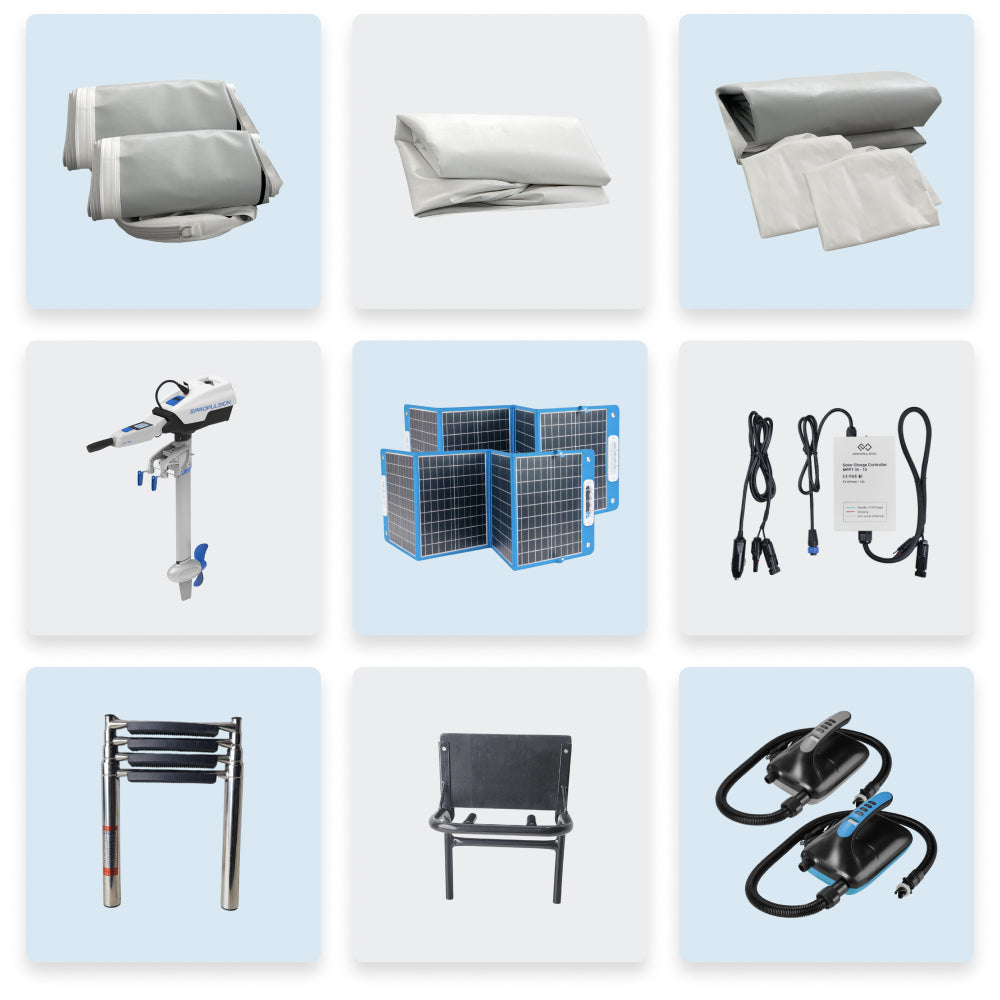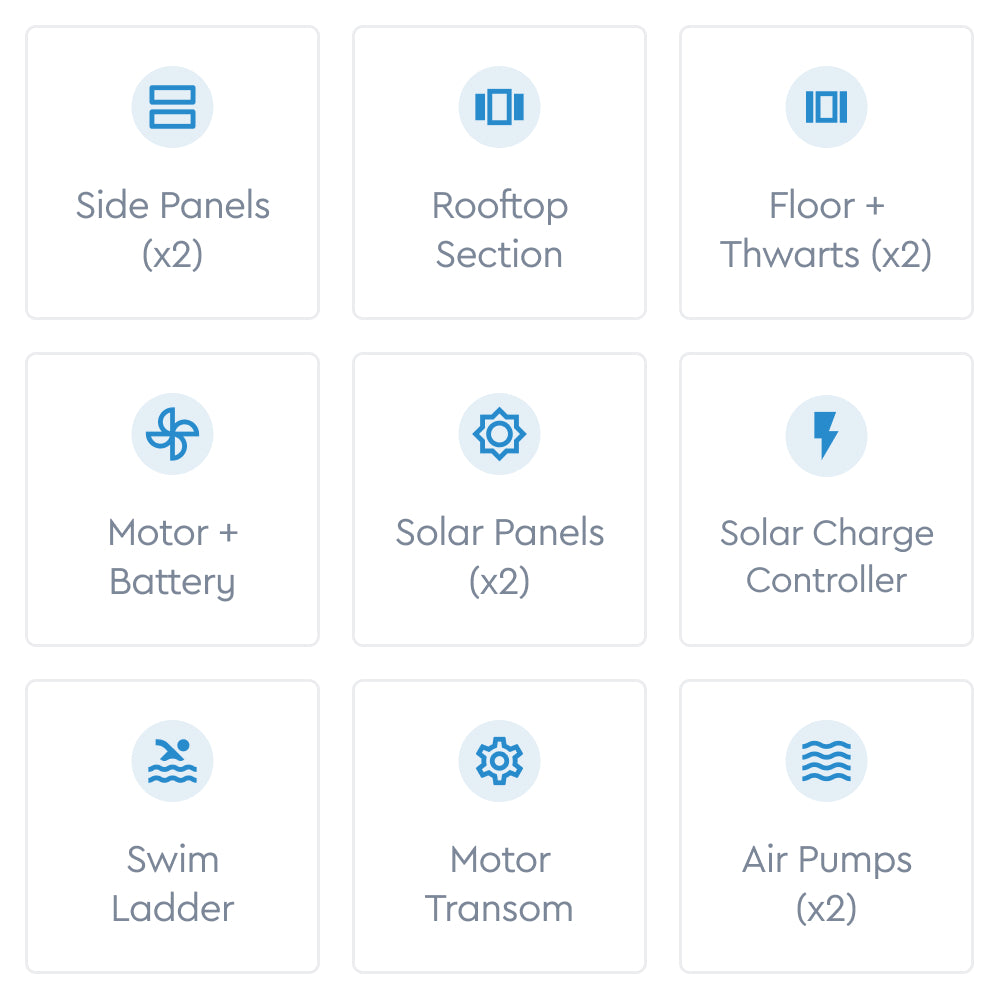 Would you like to know more about this product?