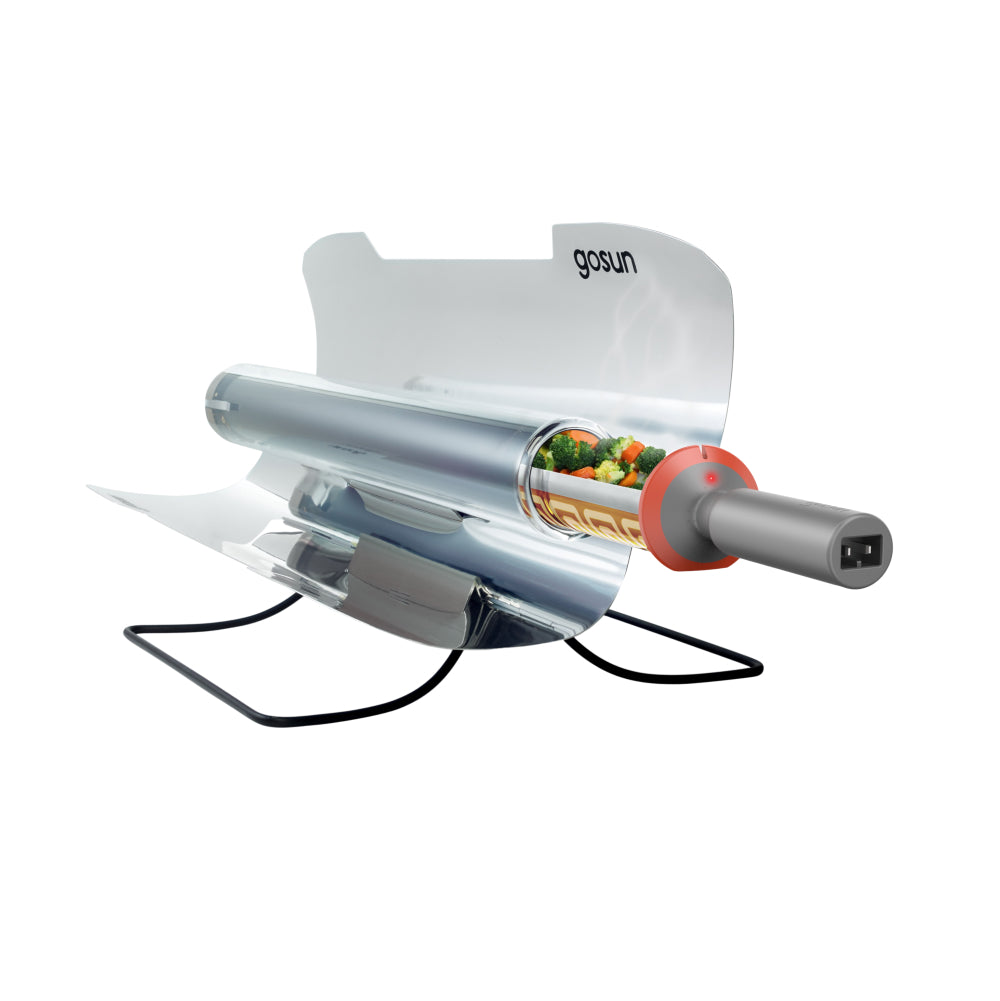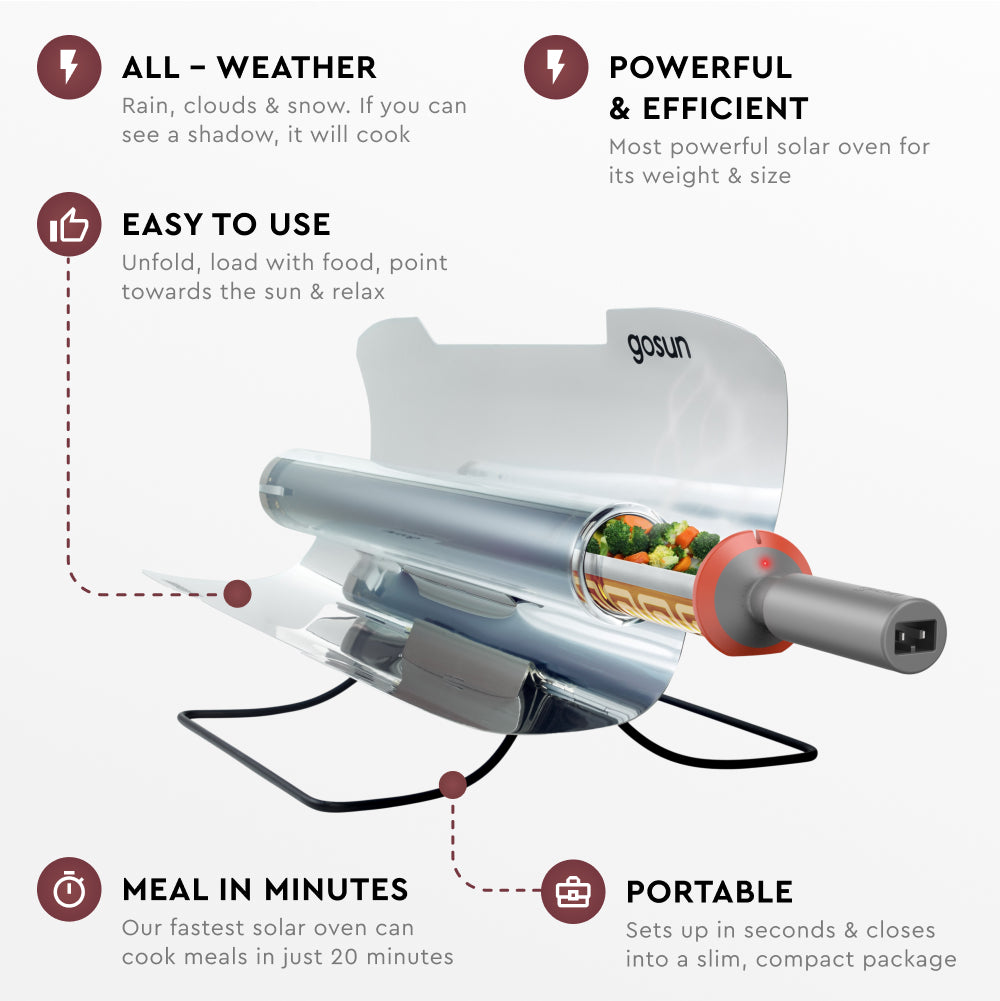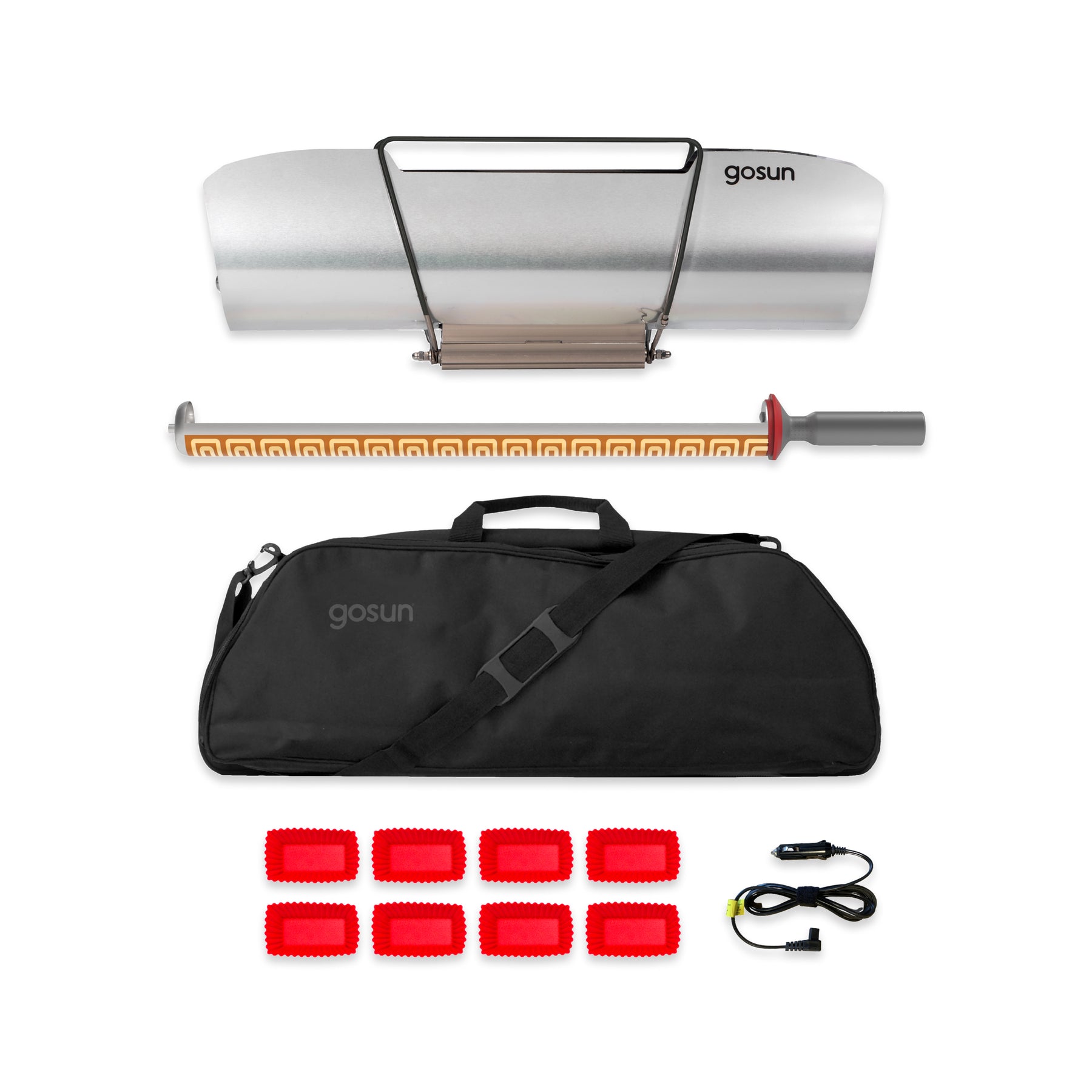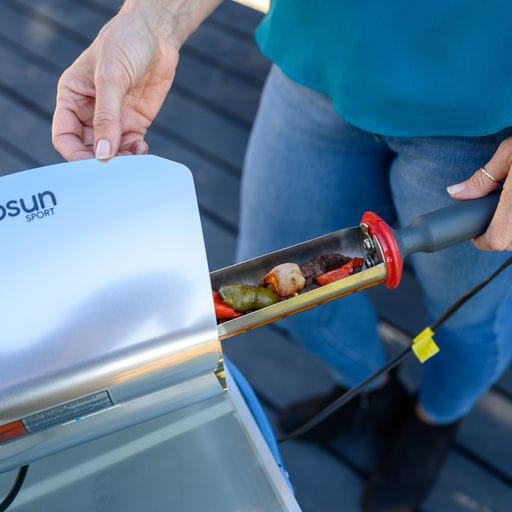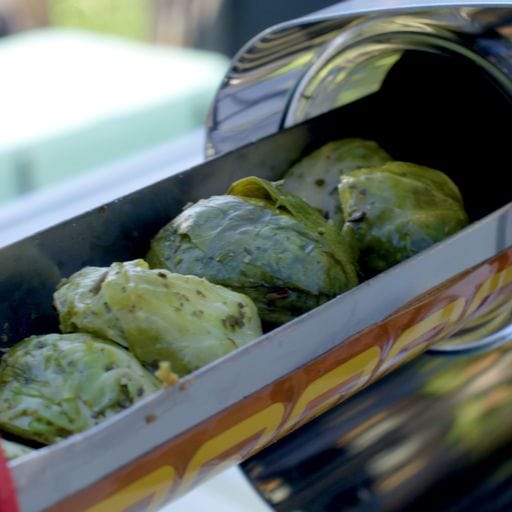 Sport-E
Hybrid Solar Oven
Breakthrough Hybrid Solar Oven that can cook at night. Harness the Sun to cook food during the day and/or use 12V electricity to cook at night or indoors. Cook fuel-free meals in 20 minutes to feed two people. Vacuum insulated oven is cool to touch on outside while oven temps remains 350°F.  Plug into any 12 volt DC power source or a GoSun
Power Bank
. Package includes Carrying Case, 8 x Silicone Trays, and Powercord.
In stock
World's Favorite Solar Oven Just Got Better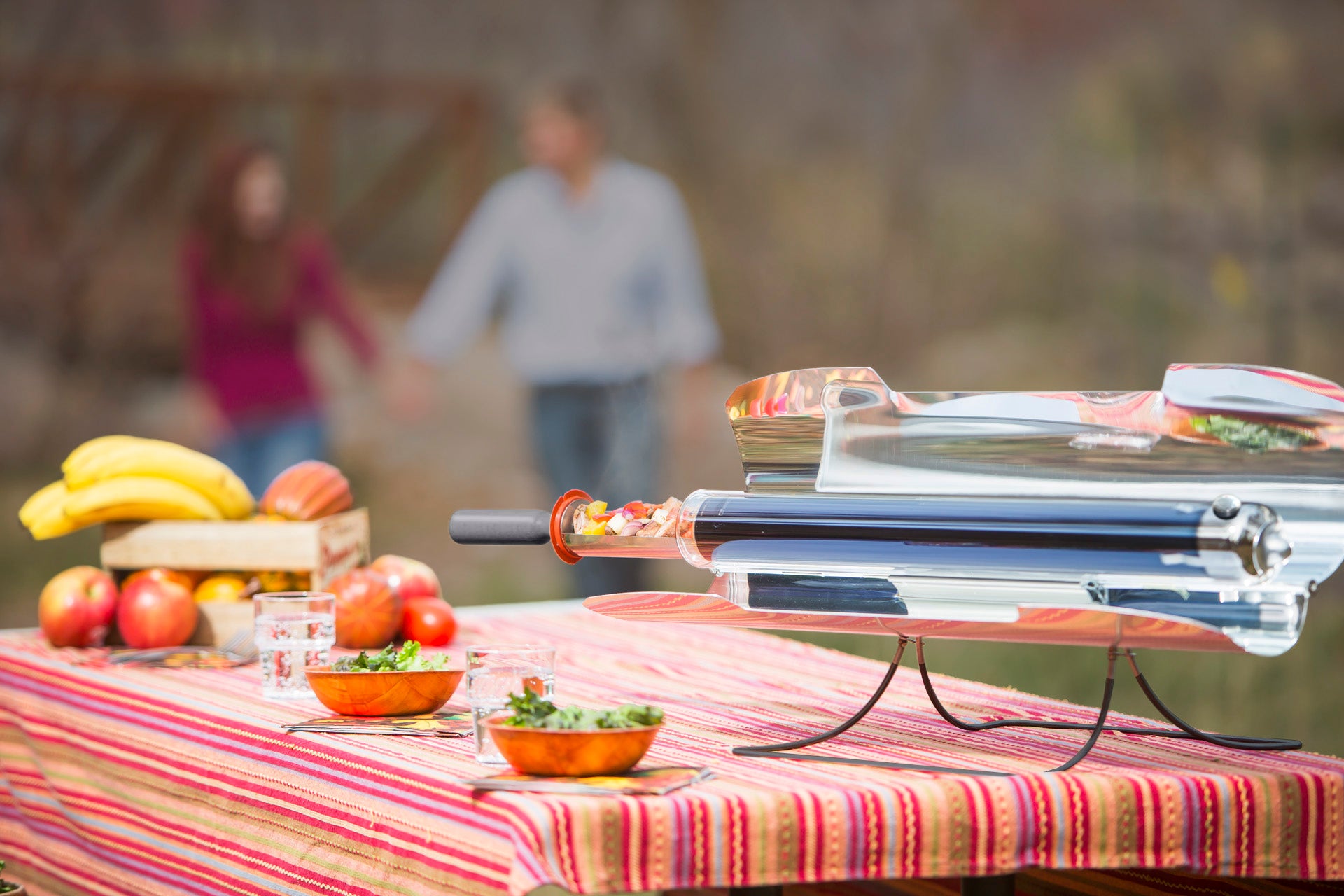 Cook Anywhere, Anytime
Sport-E takes 20 minutes to cook a meal at 350°F, rain or shine
Solar + 12V Hybrid Vacuum-Insulated Oven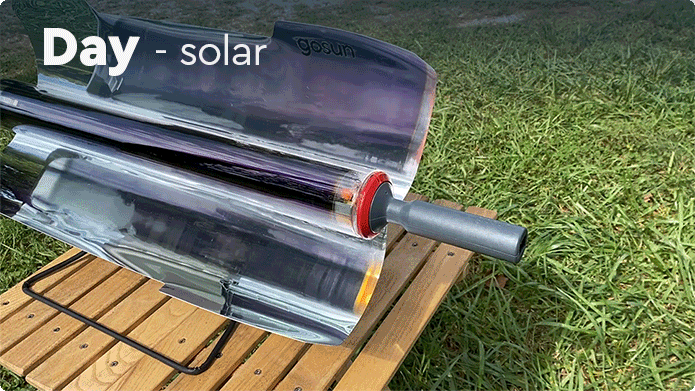 Day - Night
Solar - Electric
A solar oven that cooks day and night, and is the world's most efficient electric stove. This 7lb (3kg) compact oven is more convenient than a traditional grill, and it's much safer, cleaner and easier.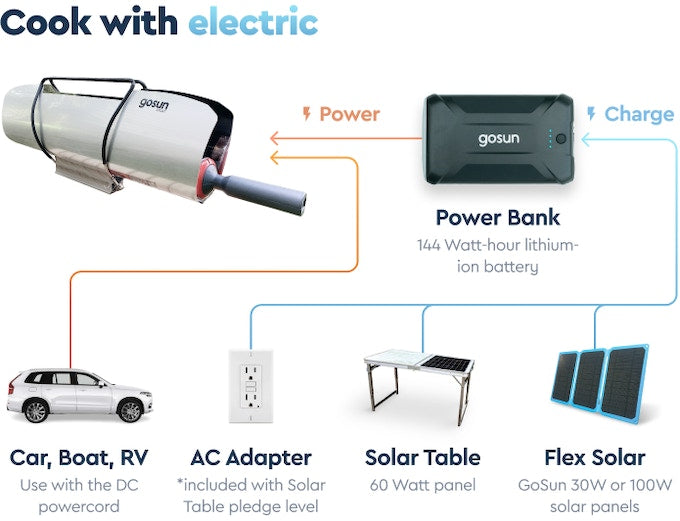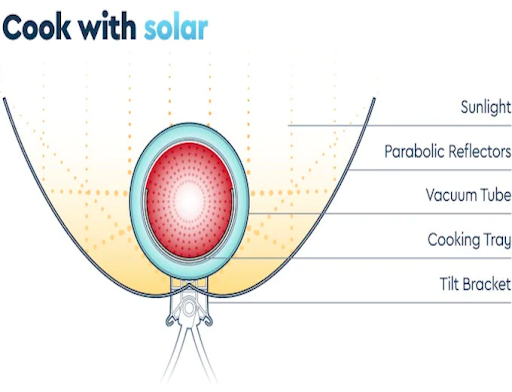 Electric Cooking
12 volt DC is the most common port in the world. Every car built since the 1950's gives you the ability to cook with its auxiliary power outlet or "cigarette plug". Add our two pound lithium ion battery, Power144, for a complete oven on your shoulder.
Solar Cooking
The vacuum tube provides incredible insulation, so you can solar cook in the wind, freezing cold or clouds. Plus, it keeps meals hot and juicy for hours. Thanks to the NASA-inspired integrated heating circuit, you can now cook at 350°F (177°C) even when the sun isn't shining - in your home, vehicle, job site or at night.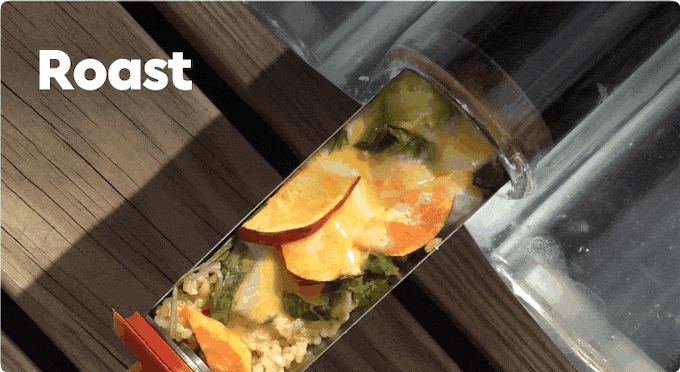 Steam. Broil. Bake. Roast. Fry.
Cook just about anything - from simple to gourmet. No fuel, no flames, just the juiciest and tastiest food you'll ever make, using the sun.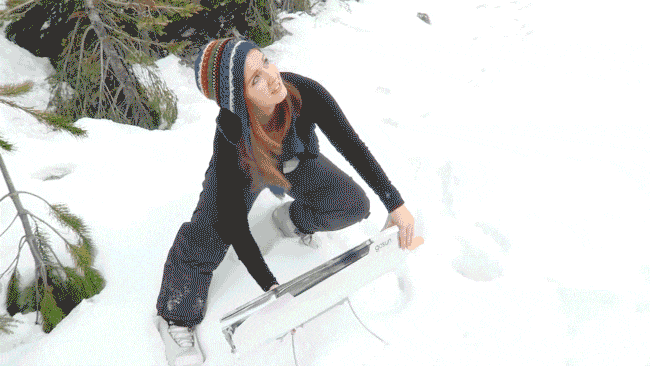 All-weather performance.
Rain, clouds, snow? No problem. When in solar mode, if you can see a shadow, the Sport-E will give you a warm, sizzling meal. Now, with 12V electric cooking, the fun never stops.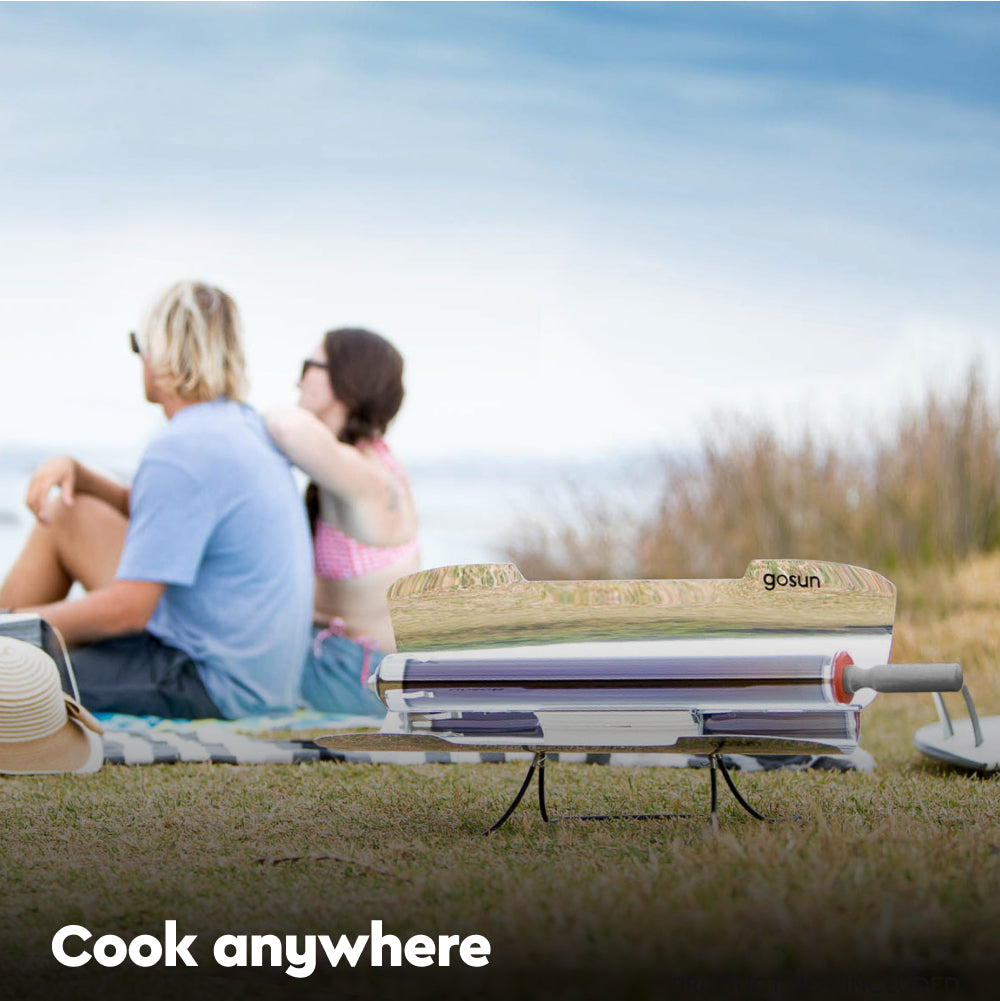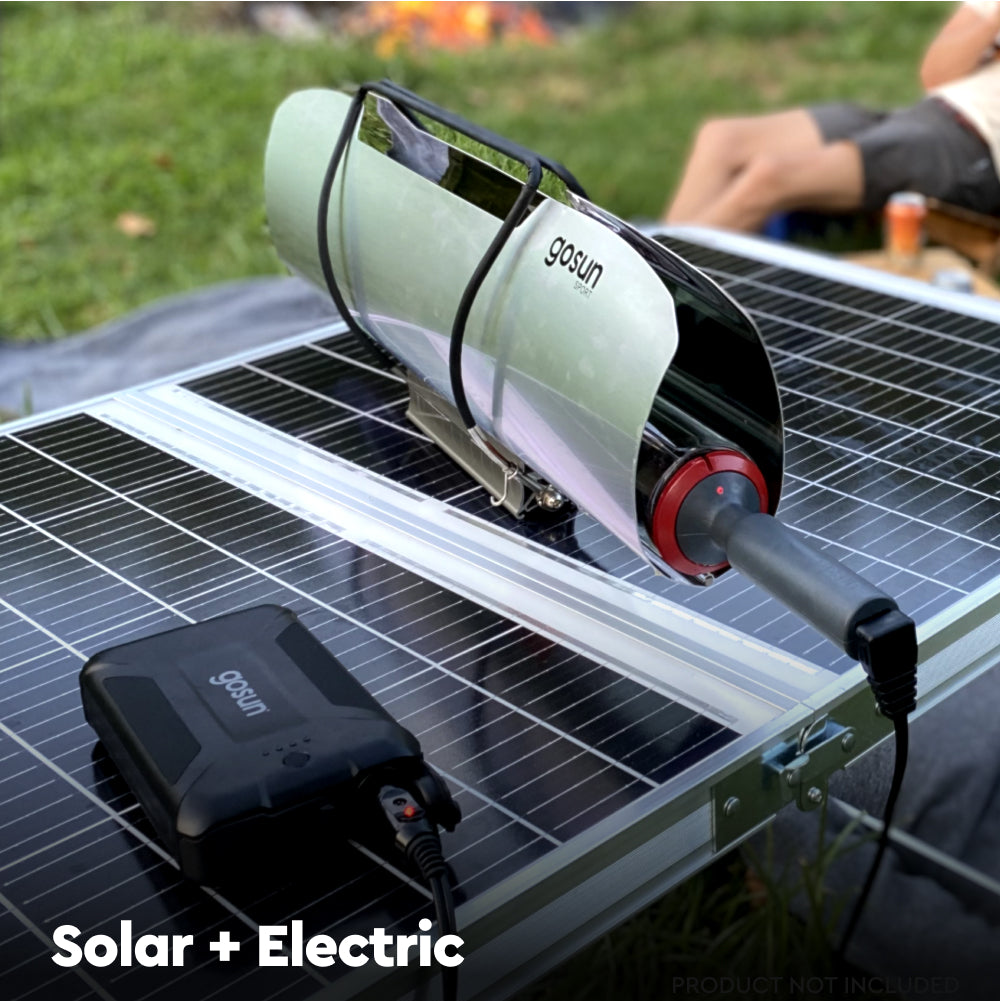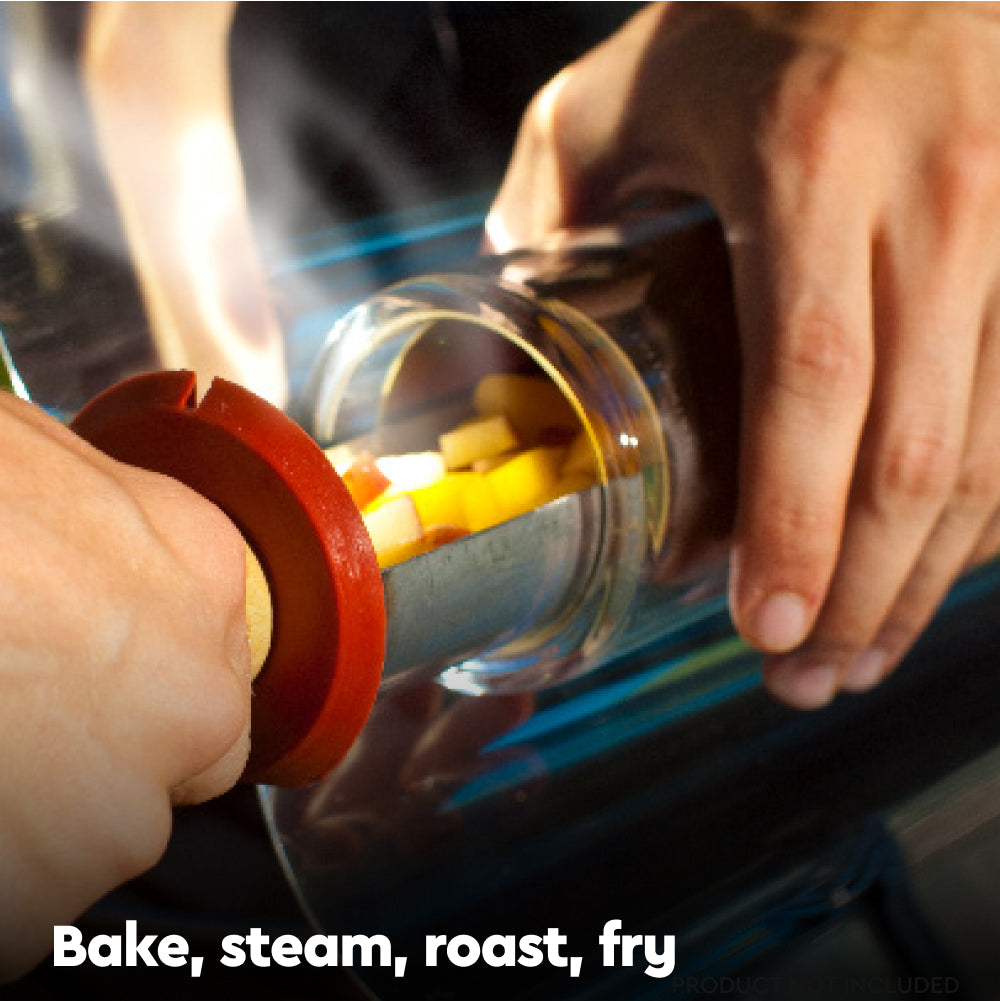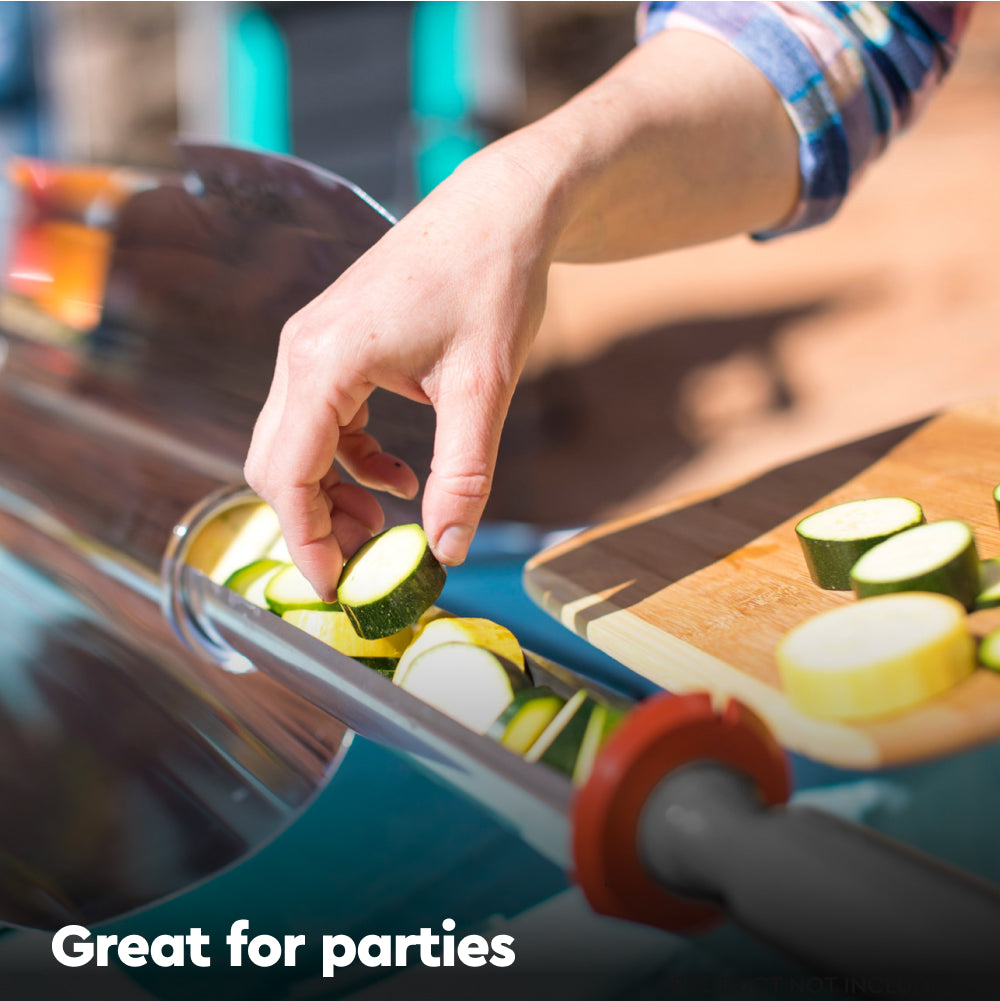 Cleanest Cooking Ever.
No burning, no mess. Enjoy the finest in fuel-free. Plus, meals stay hot and juicy for hours thanks to vacuum insulation.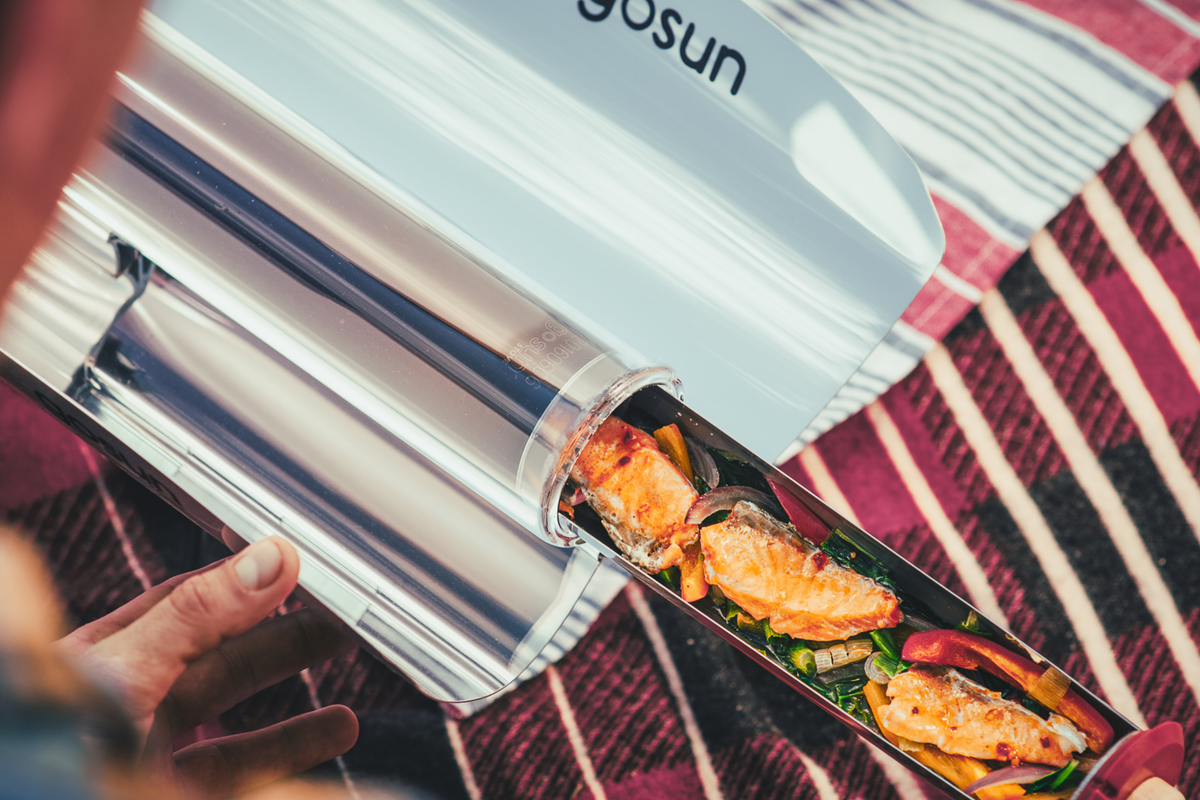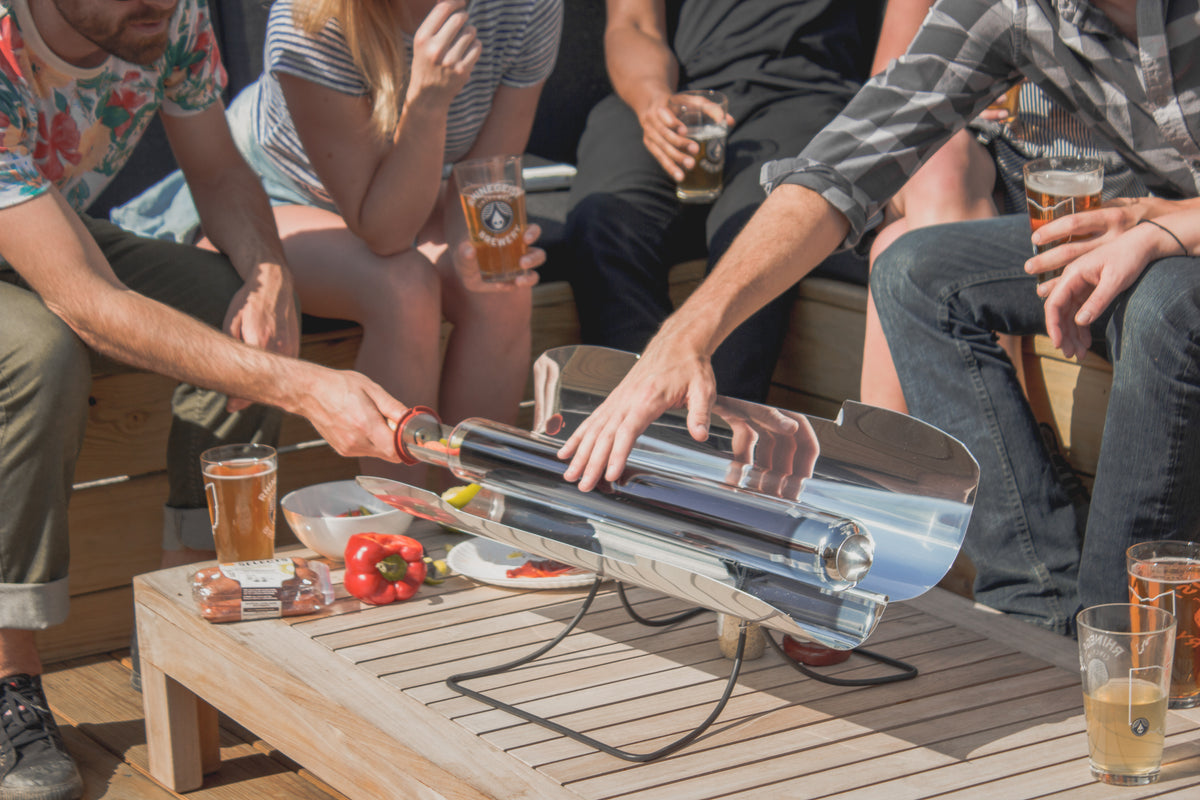 Exterior is cool to touch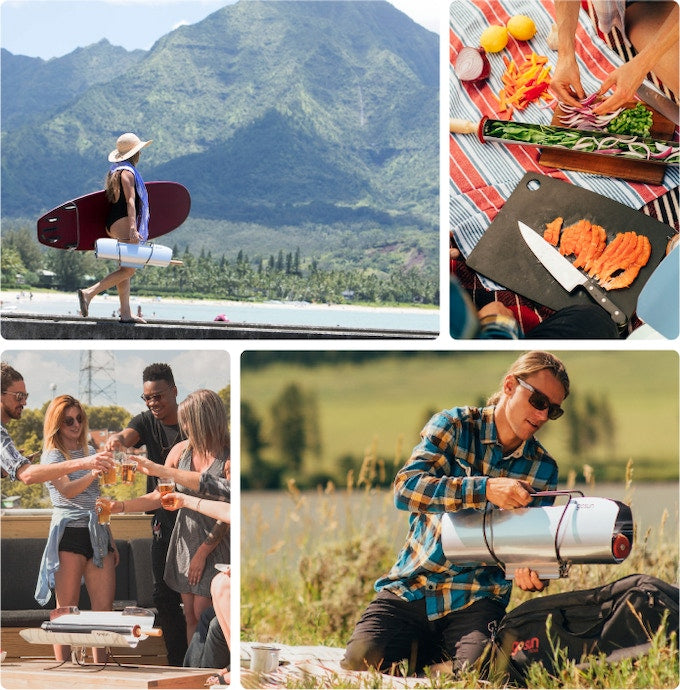 GoSun Sport-E is built to go with you on the adventure. The legs (which become handles) and reflectors protect the durable Pyrex glass oven when folded into a compact, 7 lb (3kg) seven pound system. Best of all, the vacuum oven lasts for 30 years, and can easily be replaced.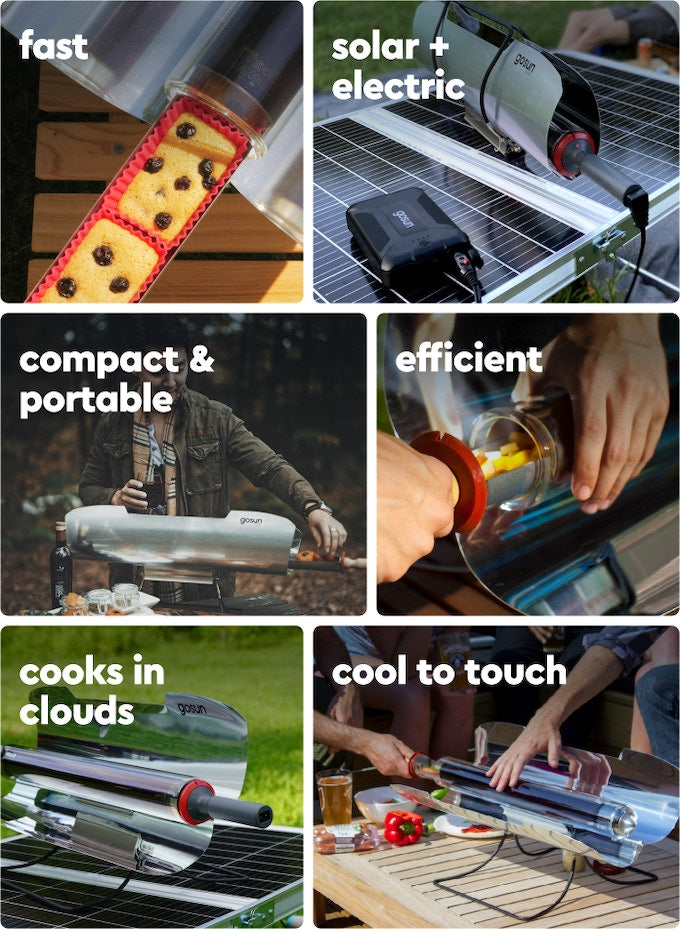 You cannot find a more reliable fuel-free oven and burning fuel isn't the only thing GoSun avoids. Since the Sport-E has a unique vacuum tube oven, moisture is trapped, making the most succulent and delicious meals imaginable.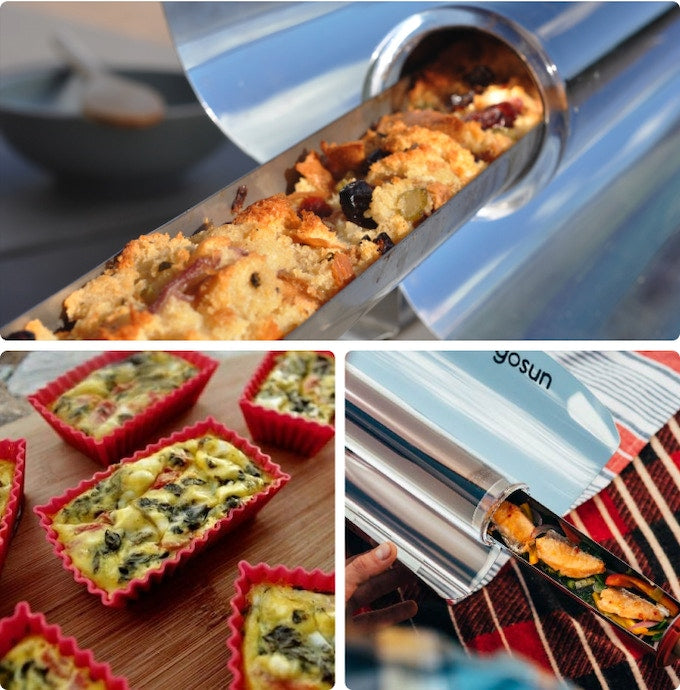 Not ready to eat what you cooked, yet? No worries, just close the reflectors or turn off the 12volt power, and your meal will remain super insulated within the vacuum oven. Heat can be retained for hours so you'll always find a fresh, juicy, hot bite waiting inside….late night snack, anyone?
Weight
7 lbs

Dimensions
29" x 12" x 6"

Capacity
39 oz
Meals per load
2-3

Max temp
550ºF

Works under clouds
Yes

Works at night
Yes

Power source
Sun / Electric 12V DC input
Solar Oven
Electric Hybrid Cooking Tray
Cleaning Brush
Solar Dial
Power Cord
Carrying Case
Silicone Baking Cups (8)
Would you like to know more about this product?