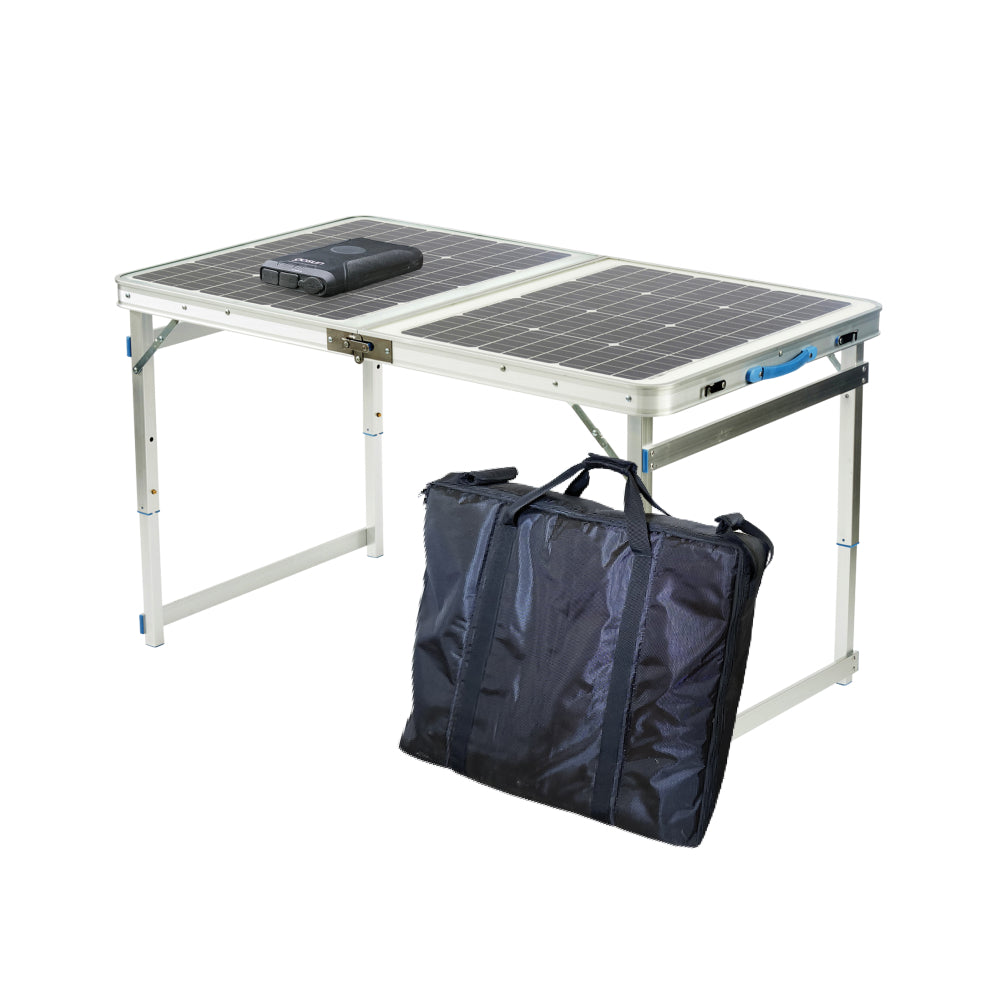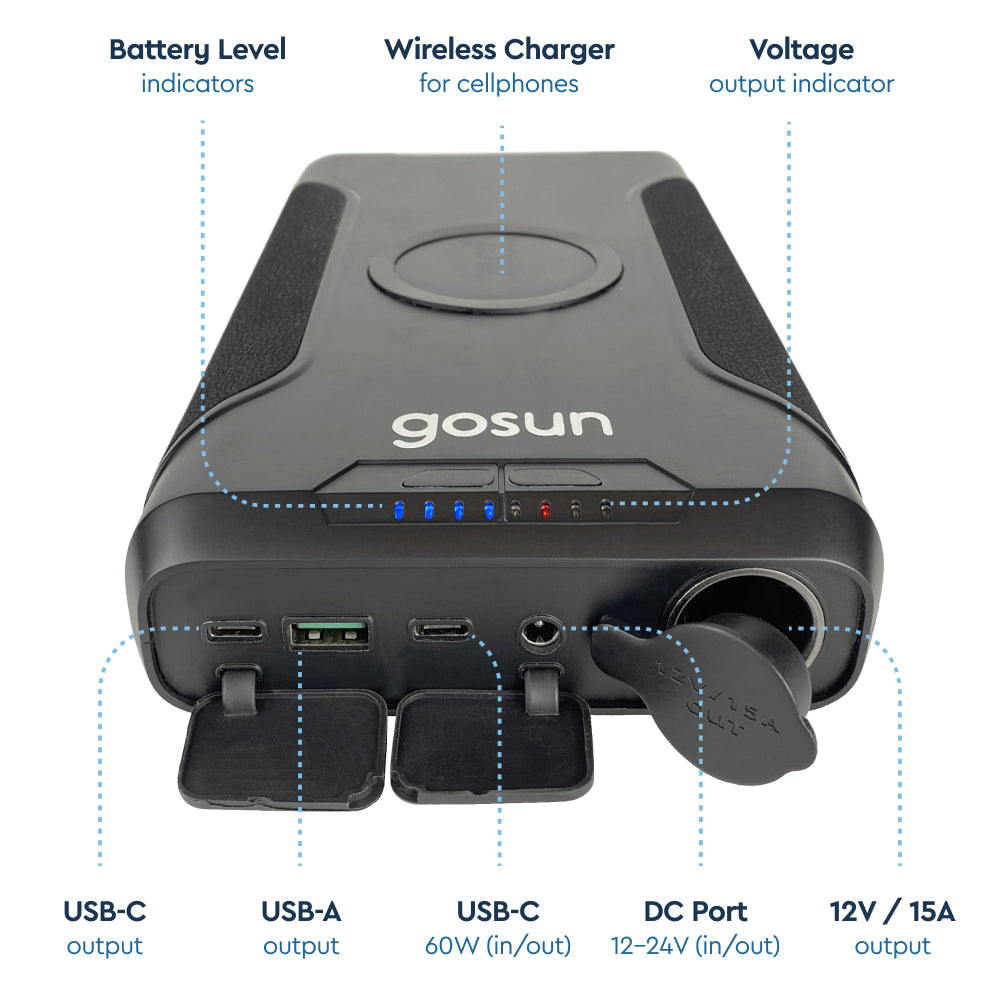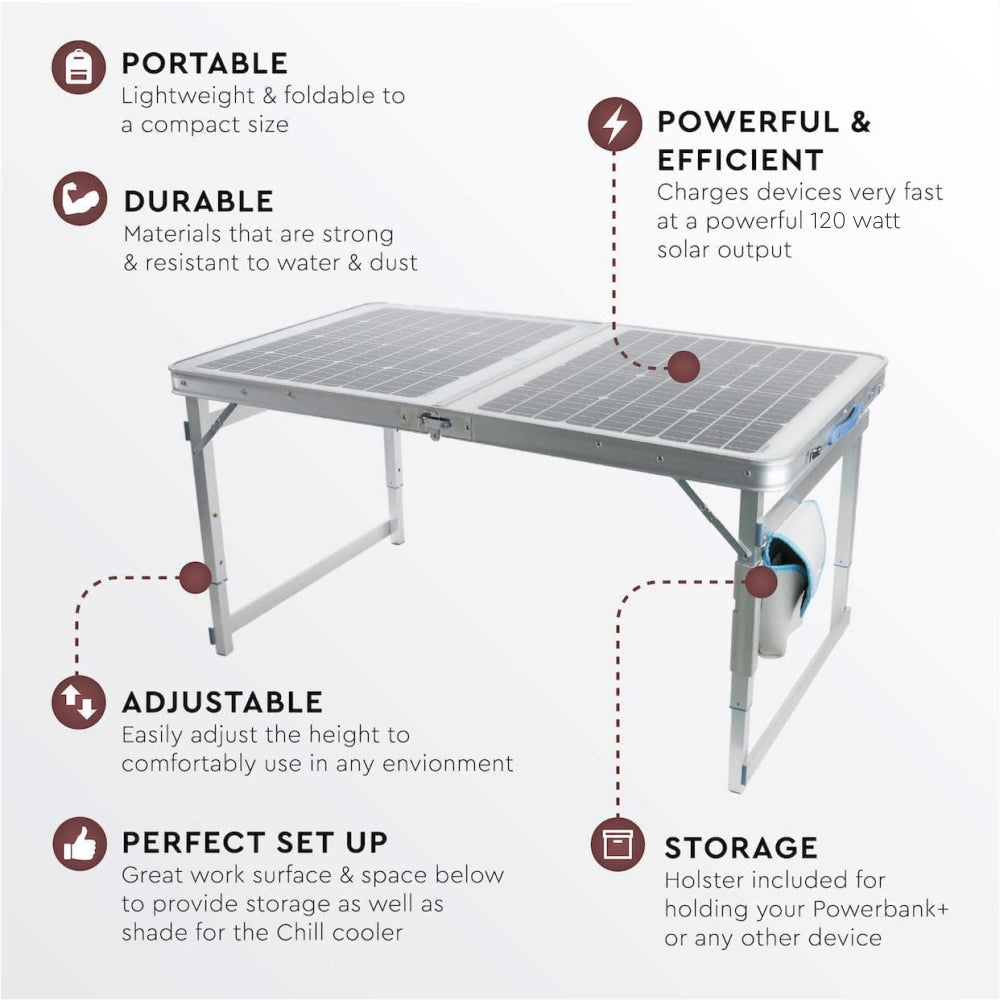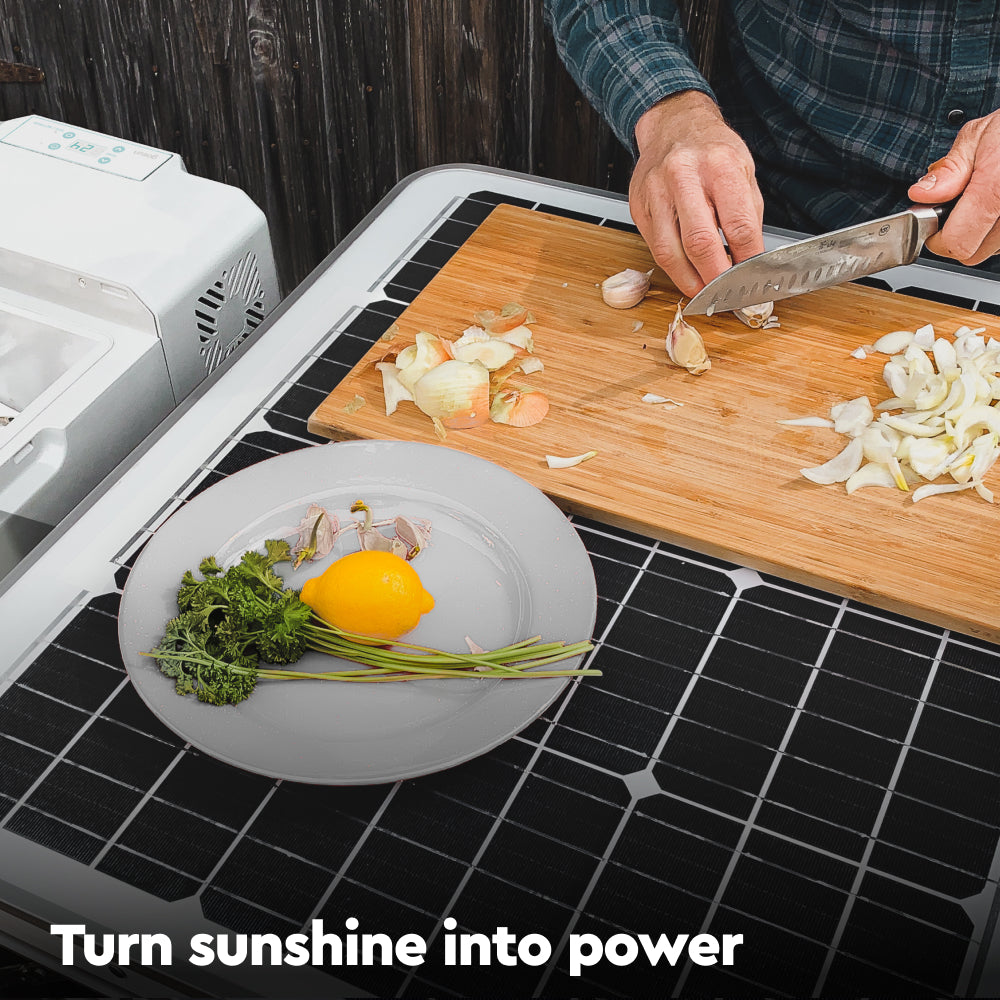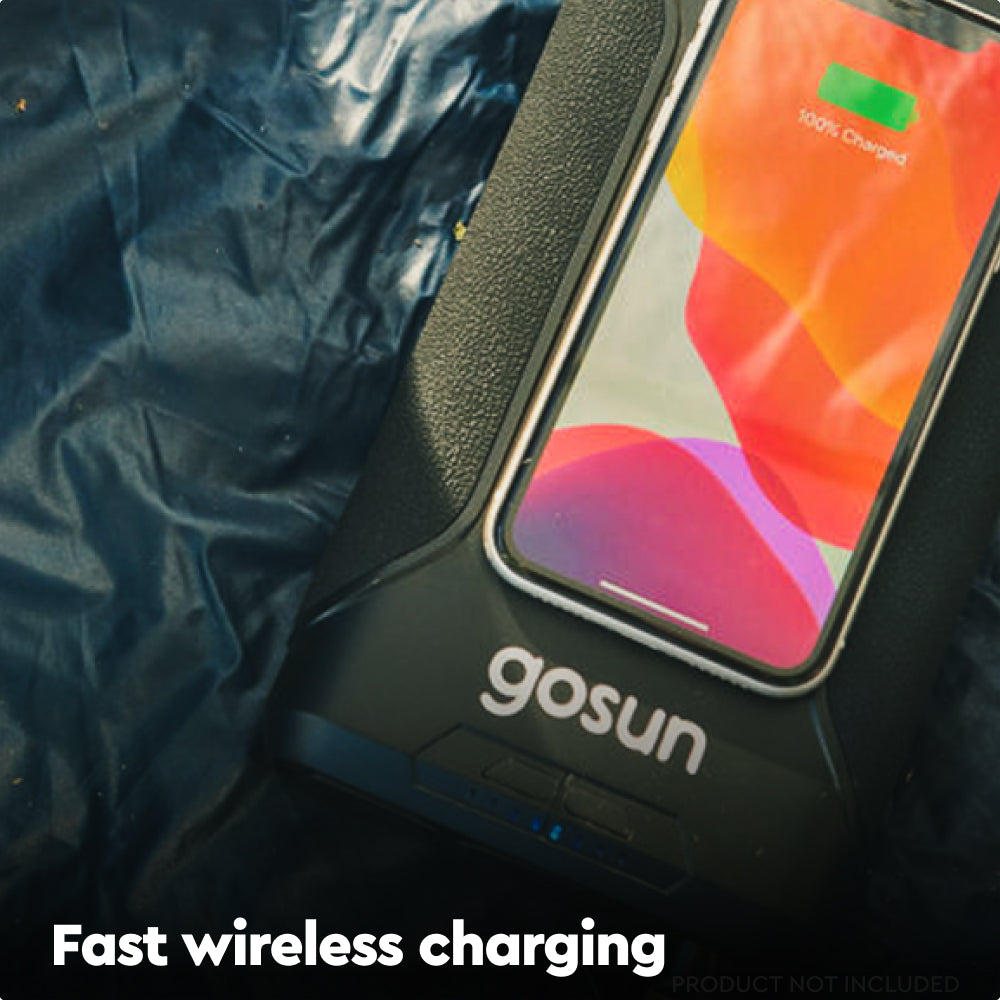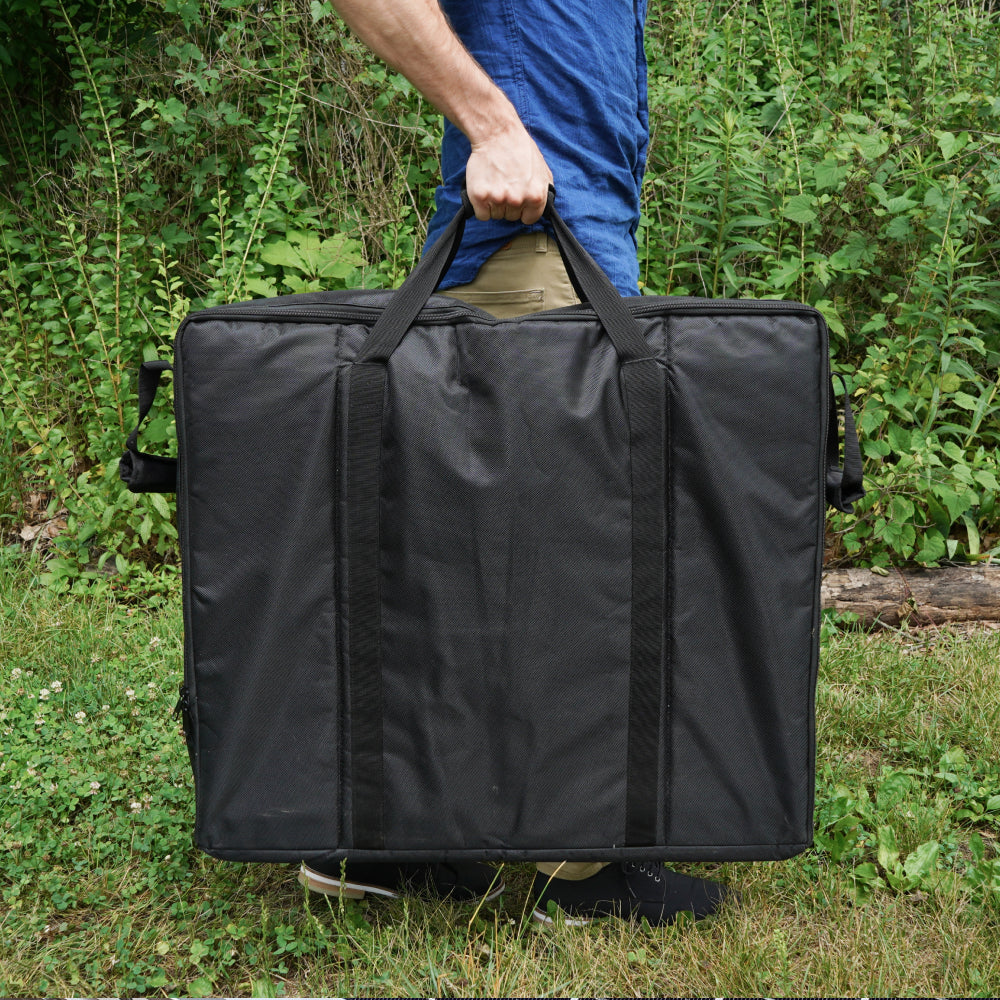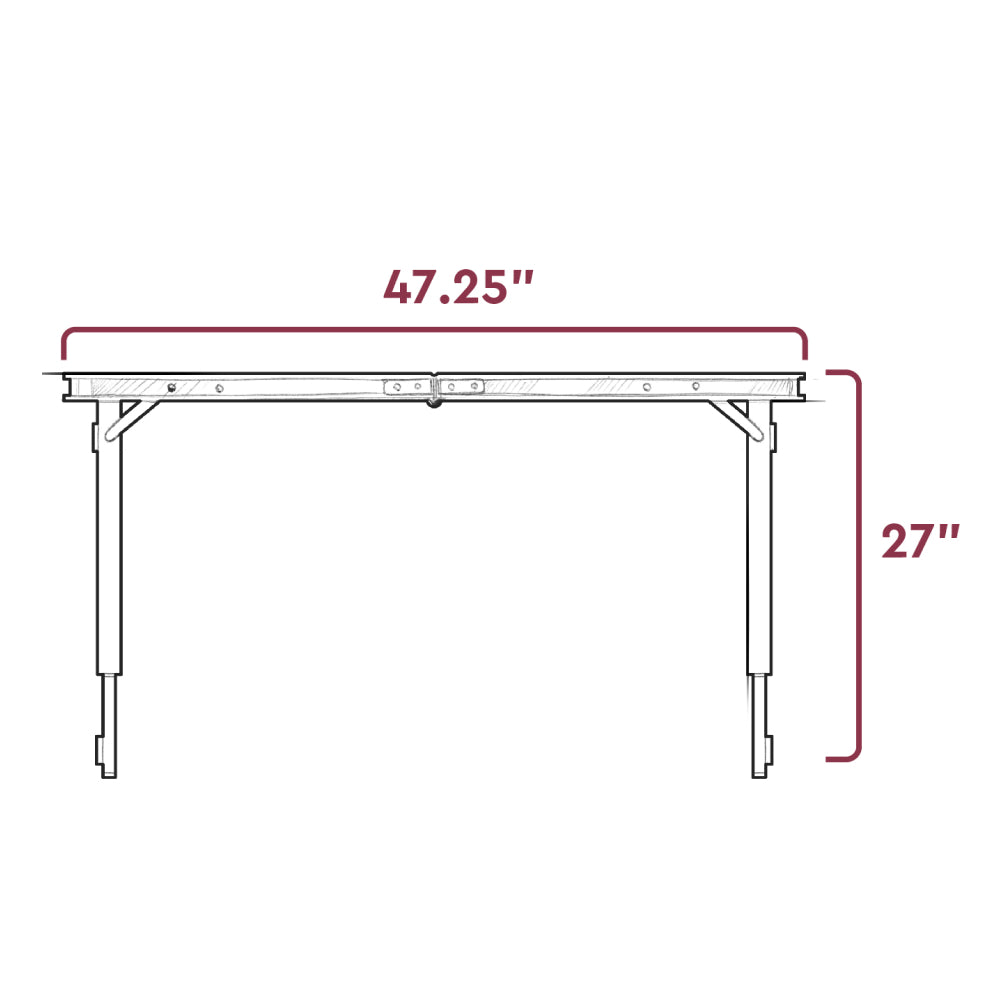 SolarTable Pro
Charge & Power
A PowerPlant disguised as a folding camp table, the SolarTable Pro has everything you need to make and store power and charge your devices. This 120 watt solar array of tough, tempered glass folds into a padded Carrying Case to travel with you on your outdoor adventure. Adjust the table's angle to optimize solar production, plus it can be set to three heights.
Bundle Includes: SolarTable 120, Power266, Table Carrying Case, and Combiner Cord
In stock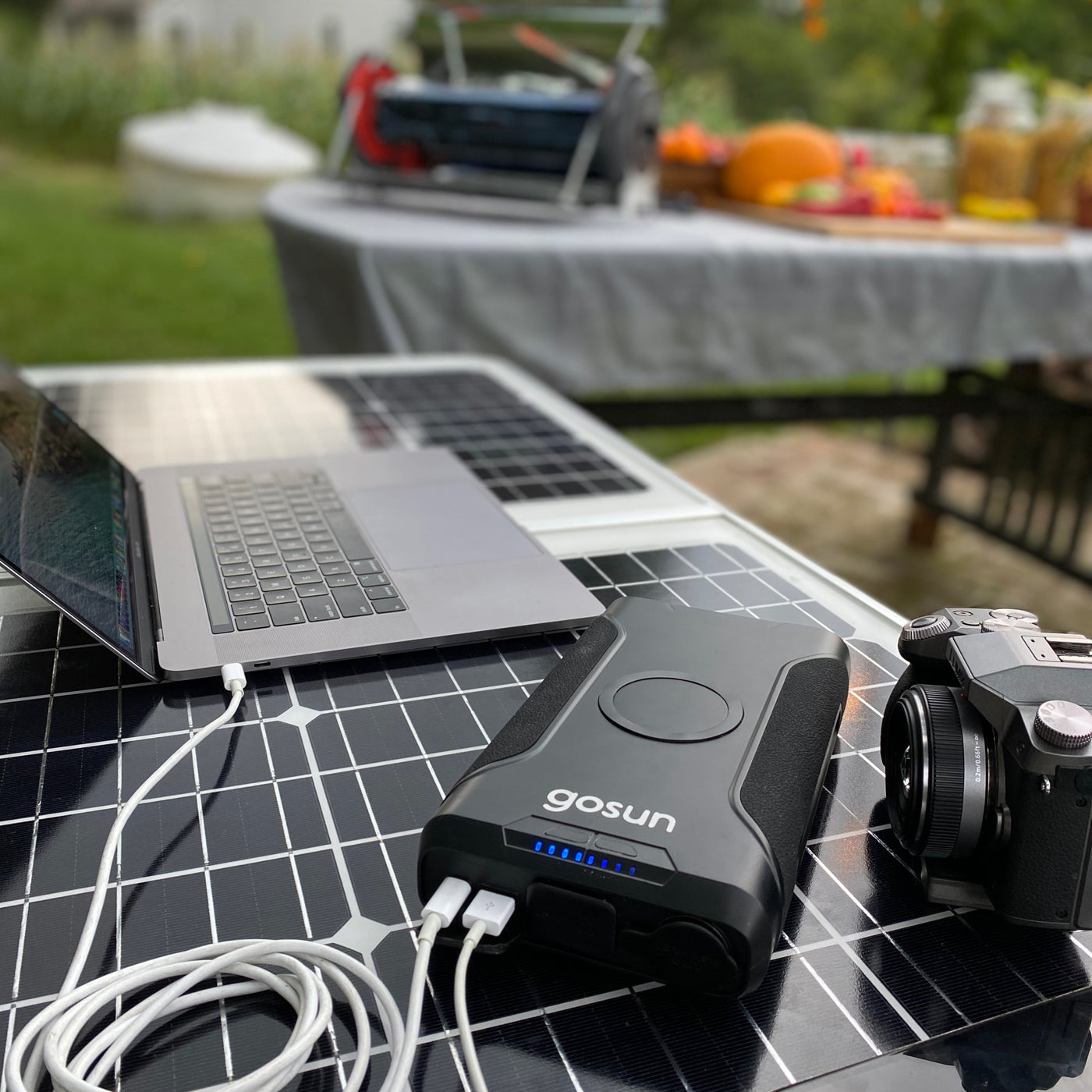 Charge your devices with the Sun
Designed to recharge the optional Power 266 powerbank, the SolarTable 120's lightweight aluminum frame folds into a portable package that is easy to carry and store.
PORTABLE SOLAR TABLE
- Works under clouds
- Set to three table heights
- Tough tempered glass
- lightweight aluminum frame
- Easy to carry and store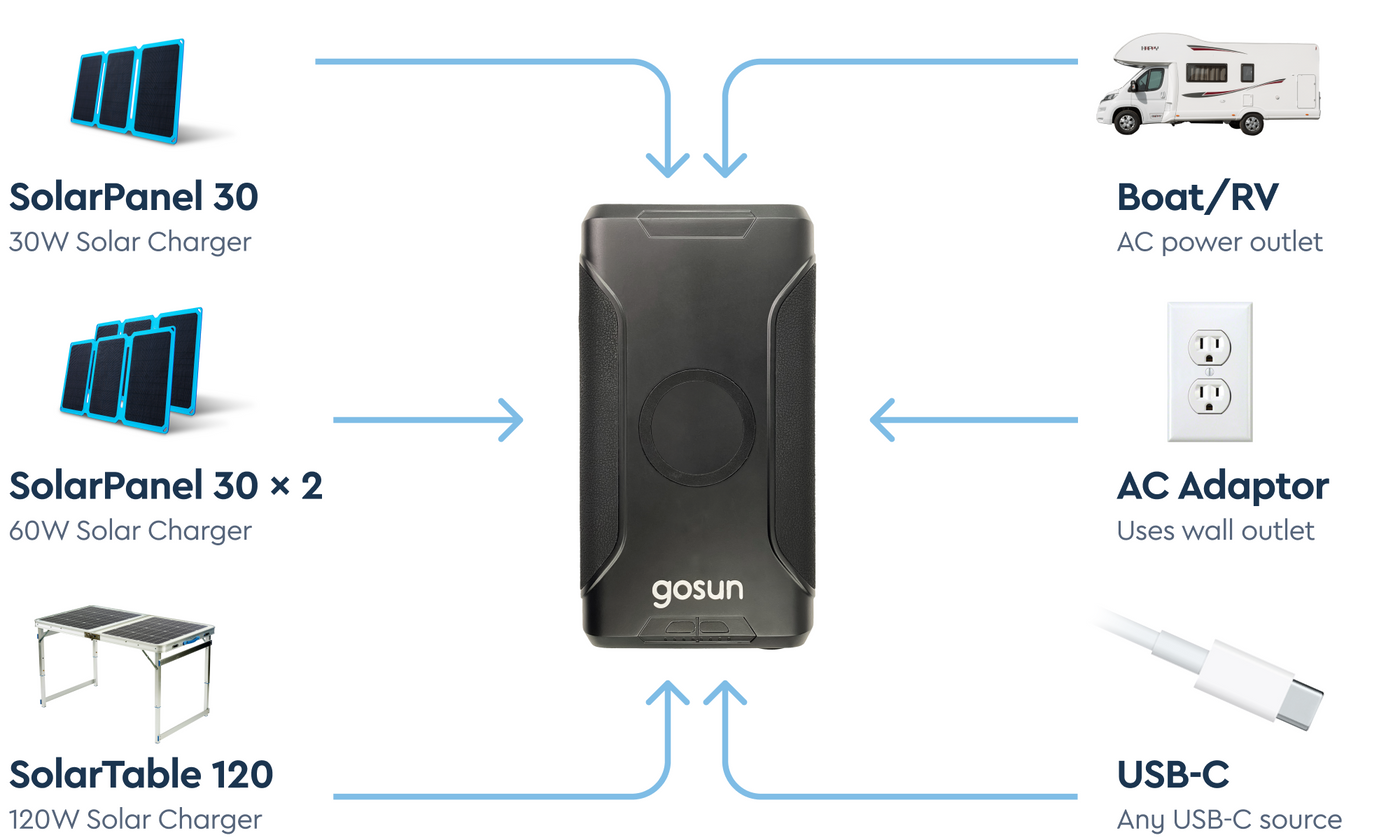 Recharge with ease
Recharge Power 266 from several power sources through its built-in MPPT charging circuit: 1) from a wall socket through the included AC Adapter (9 hours) 2) through USB-C PD (4 hours) or 3) from optional Solar Panels (in as little as 4 hours)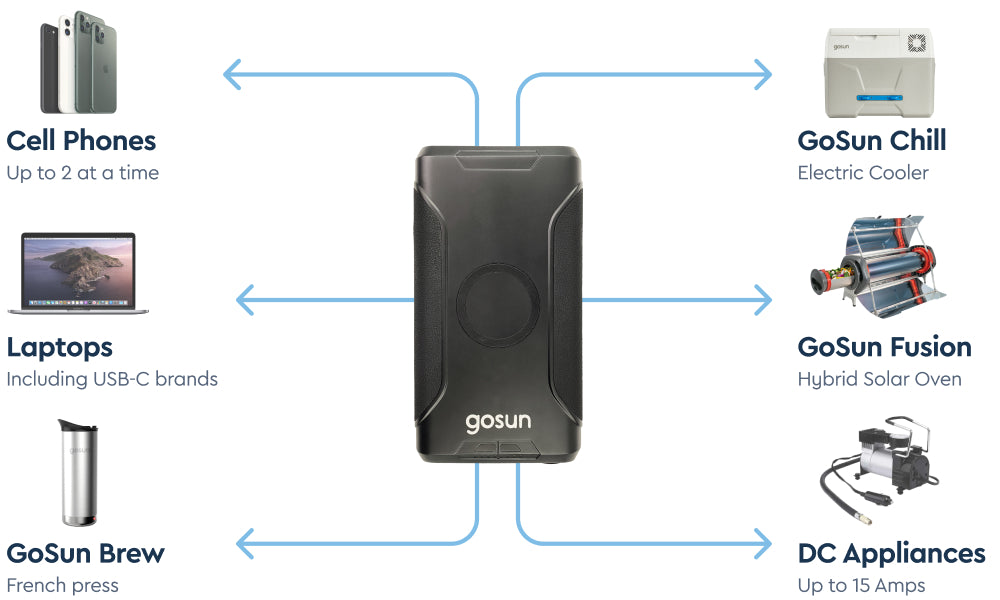 Power for your devices
Power laptops, phones, drones, cameras, lights, action, fans, CPAP machines, etc. an adjustable DC outlet ranges from 12 to 24 Volts to match your device's needs. Plus, a 12V cigarette port (world's most common port) provides up to 15Amps of current.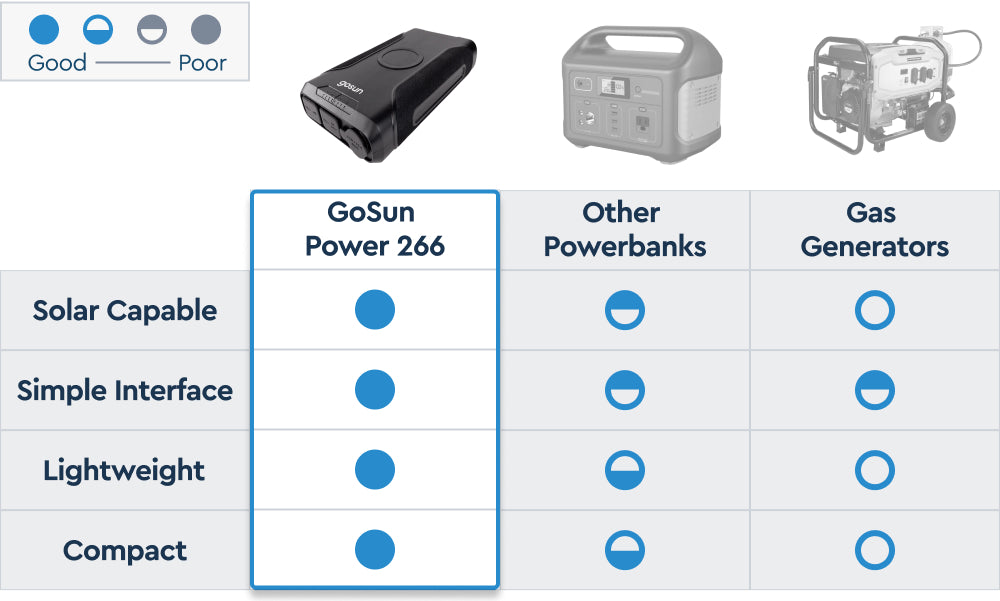 Join the Fuel Free Frontier
Harness the Sun's power better than ever, taking generators, extension cords and gas out of the equation.
SolarTable 120:

Weight
25 lbs (11 kg)

Dimensions
Open - 48" x 28" x 19.25"
Closed - 29" x 26" x 5"

Cable length
1.5 meters

Power266:

Weight
4.8 lbs (2 kg)

Dimensions
11" x 10" x 3"
SolarTable 120:

Compatibility
compatible with any generator/ power bank device via
DC cord

Material
glass, aluminum and steel

Power Output
120 Watt - max

Ports
2 DC port's , 2 5.5x2.1mm coaxial connector's

Works under clouds
yes

Power source
solar

Power266:

Material
Rugged ABS + Rubber Shell

Power Output
Wireless Charging: 10W maximum Qi
Main Output: 12V at up to 15A dc
Port 1: USB-C PD 60W (IN or OUT) 5v-3A, 9V-3A, 12V-3A, 15V-3A, 20V-3A.
Port 2: DC 5.5x2.1mm: Out [12V-5A, 16.5V-4A, 20V-3.5A, 24V-3A], In [17-20V, 4A max]
Port 3: USB-A Output: 4.5V-5A, 5V-4.5A, 9V-2A, 12V-1.5A
Port 4: USB-C Output: 5V-3A, 9V-3A,12V-2.25A, PPS: 3.3-11V @3A

Light
White Lantern: 200 lumens. can run for up to 3+ days on a full charge
Red LED: 100 lumens, can run for up to 6+ days on a full charge

SolarTable 120
3-Way Combiner Cable
Power266 Power Bank
Padded Table Carrying Case


Would you like to know more about this product?