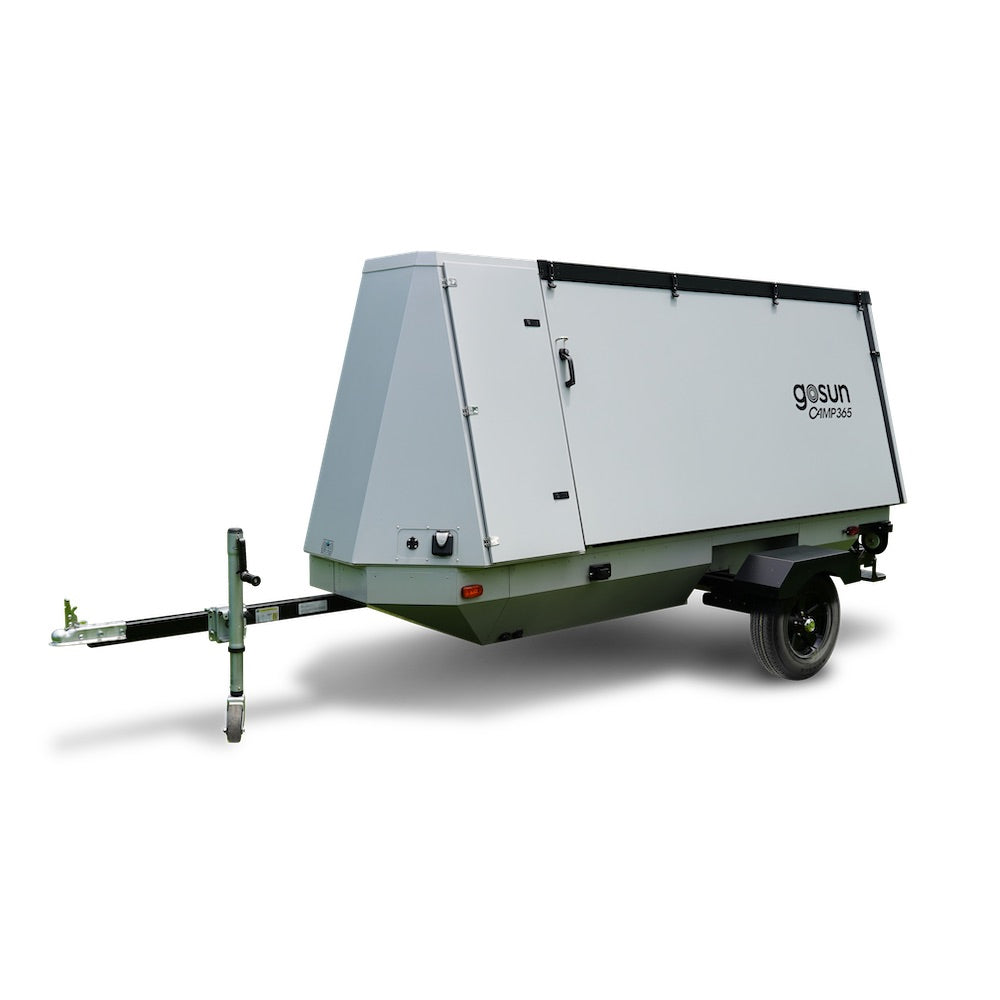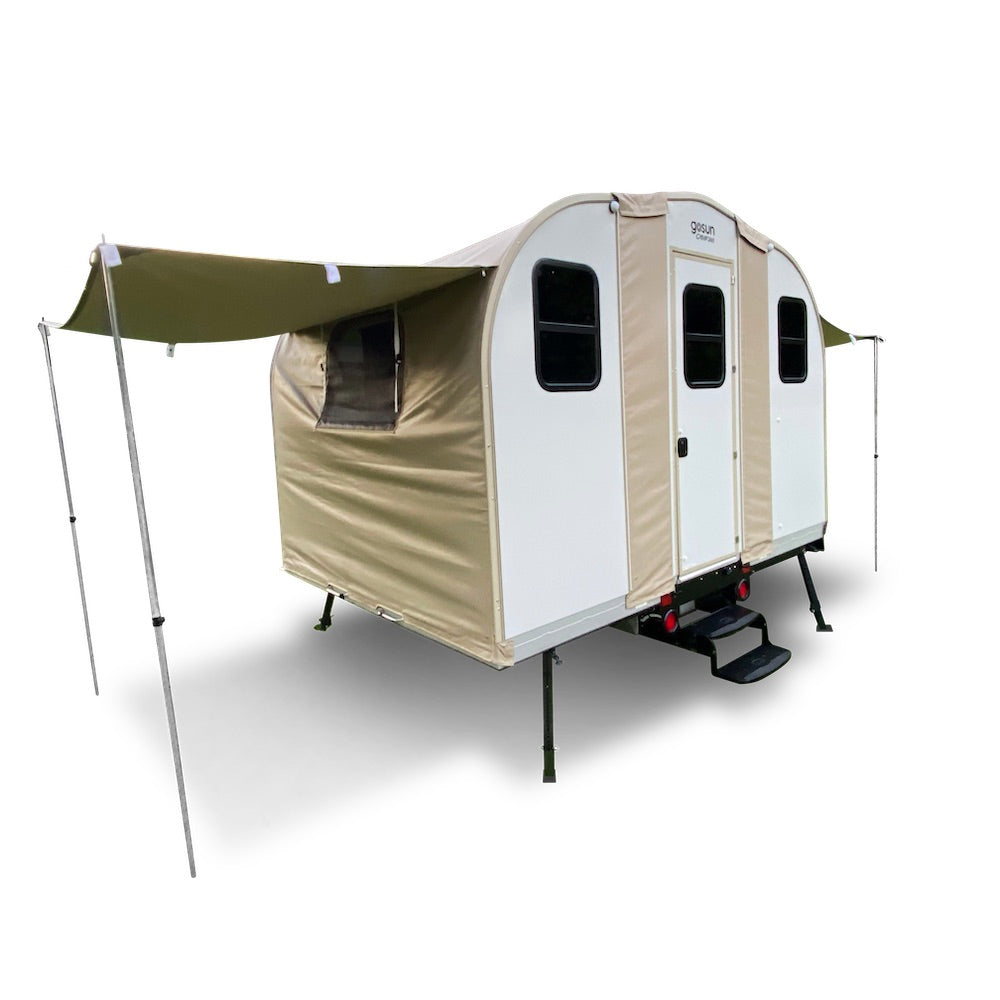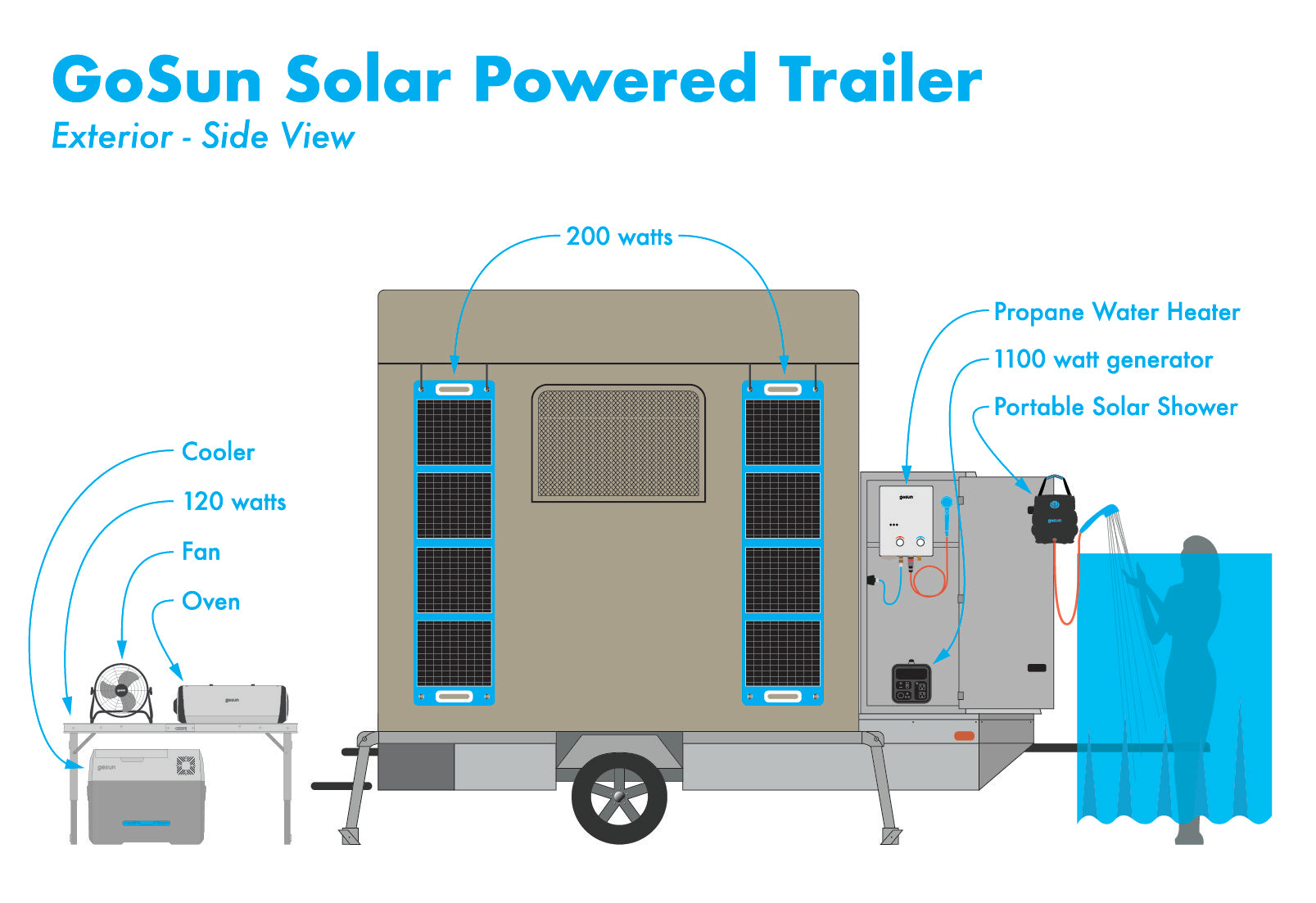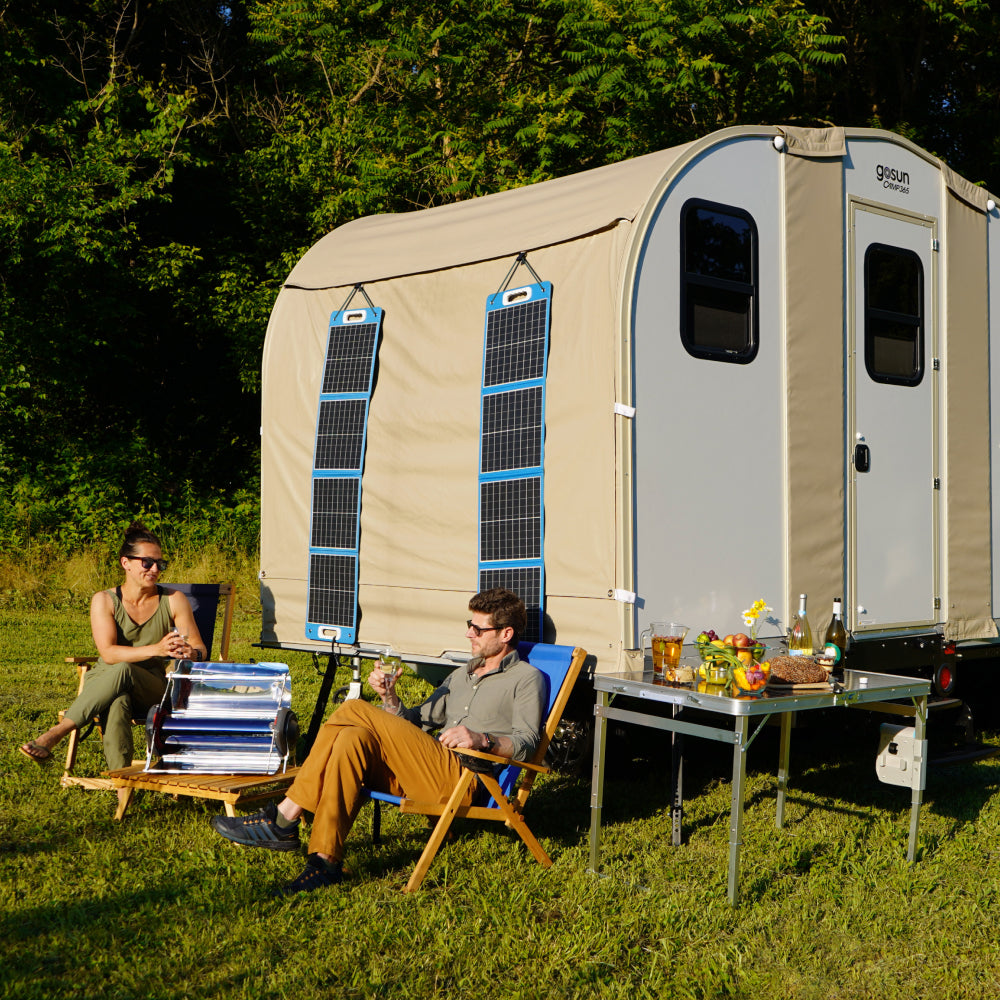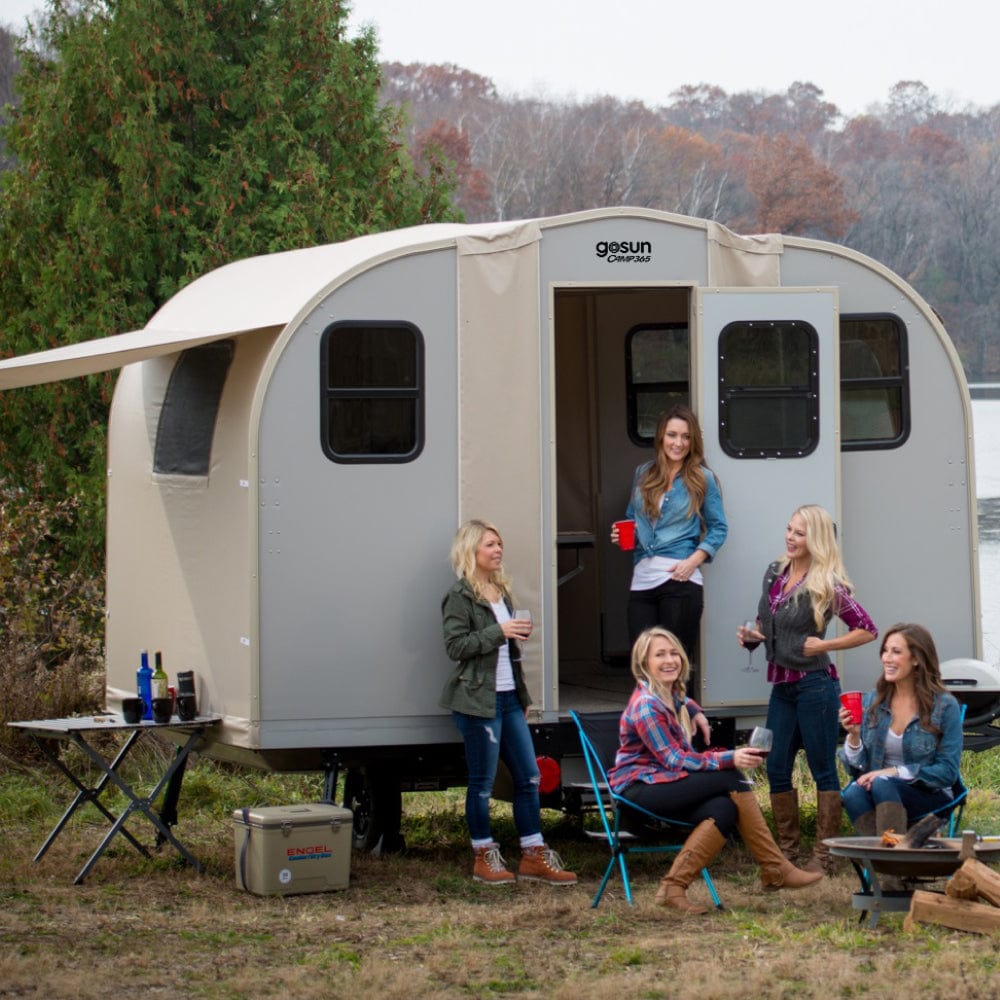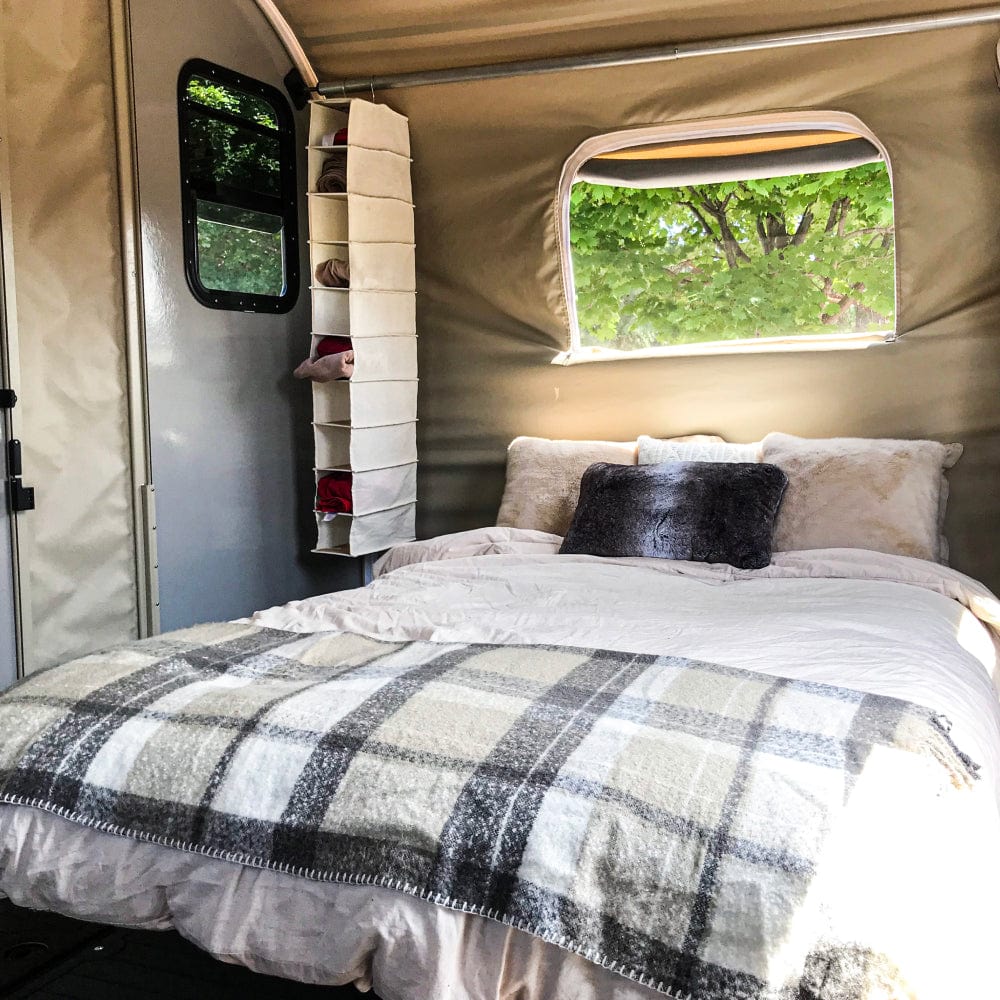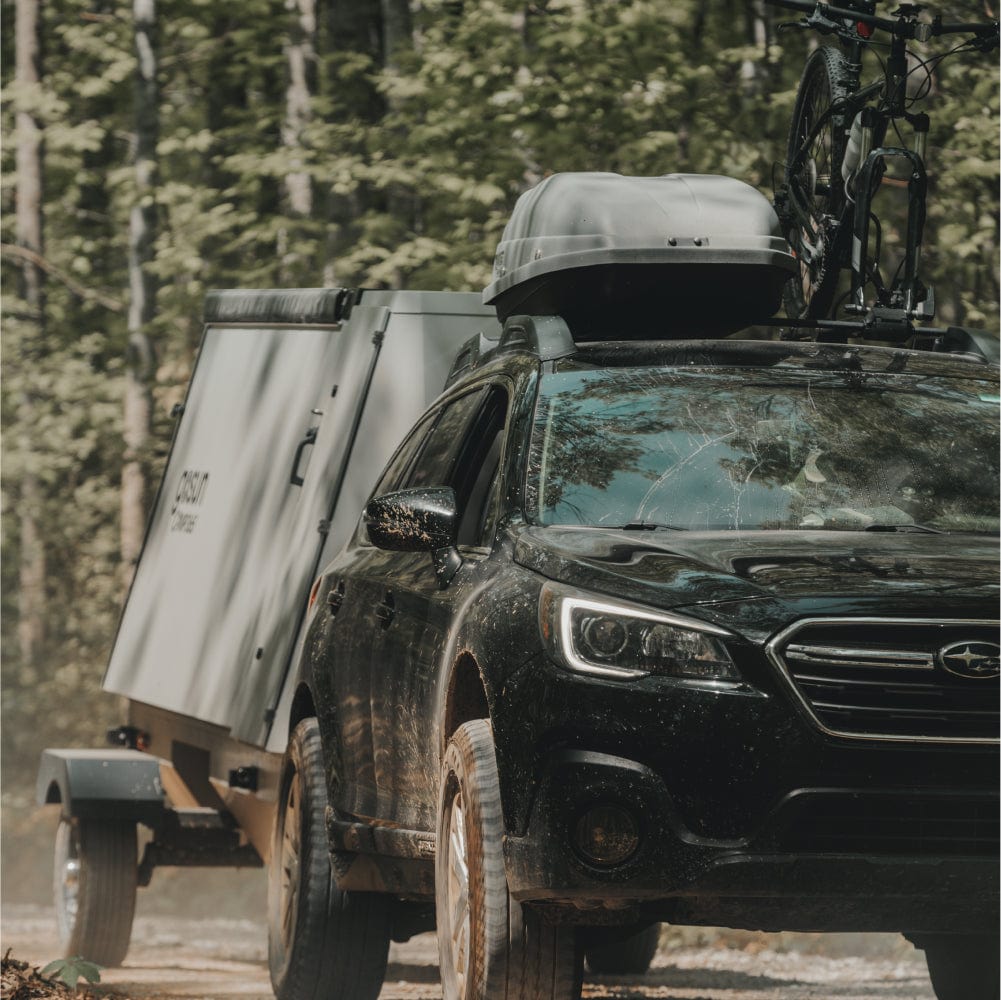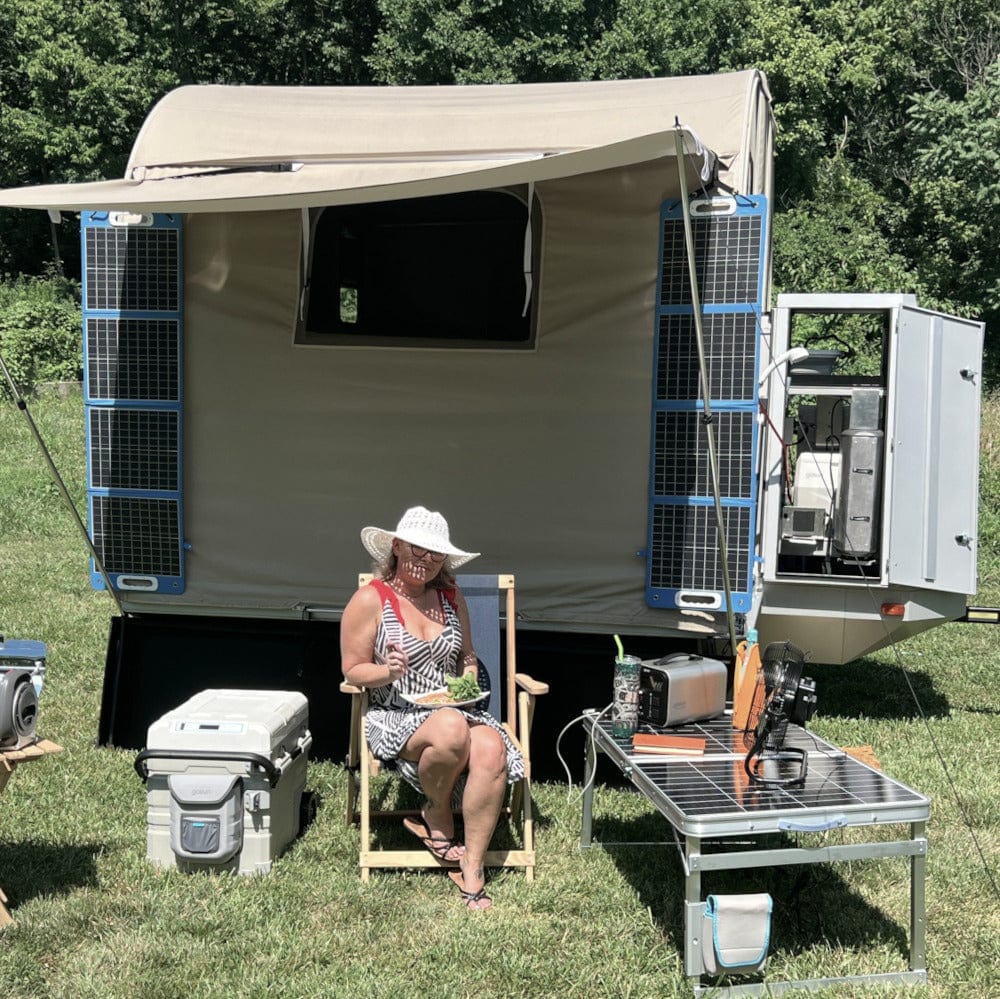 Camp365
Camp365
Off-Grid Solar Trailer that is ultralight and easy to tow. The ultimate solar powered off-grid camper for adventurers seeking the roads less traveled. GoSun Camp365 is fully equipped with essential solar appliances for cooking, refrigerating, showering, climate control (optional) and sleeping at remote locations or campsites. USA Manufactured.

Custom Edition Production Models. Estimated Available approximately 30 days after full payment is received. No coupons apply.

After $500 order fee is paid, contact sales@gosun.co for questions, delivery updates, optional accessories, shipping options, and balance payment schedule.
Multi-Function Living Space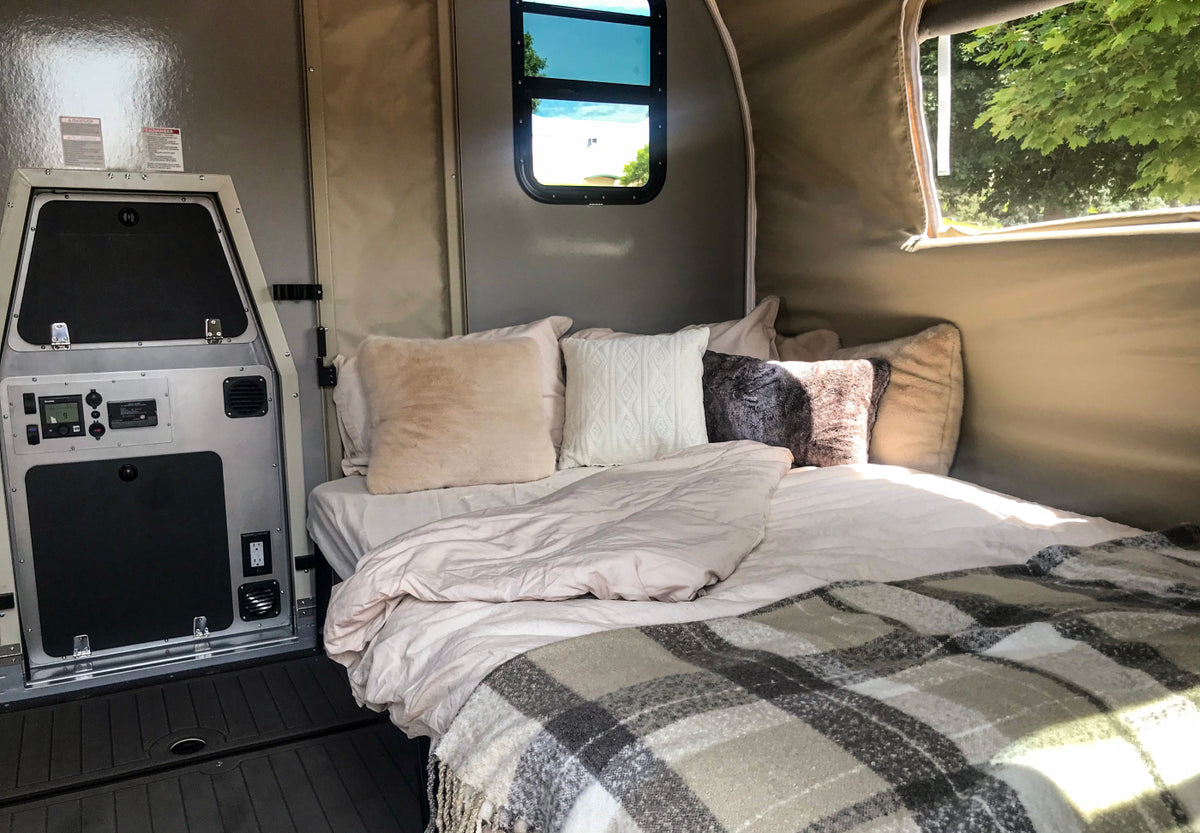 Wake up with nature
Plenty of room for the whole family. Inflatable beds allow for several configurations.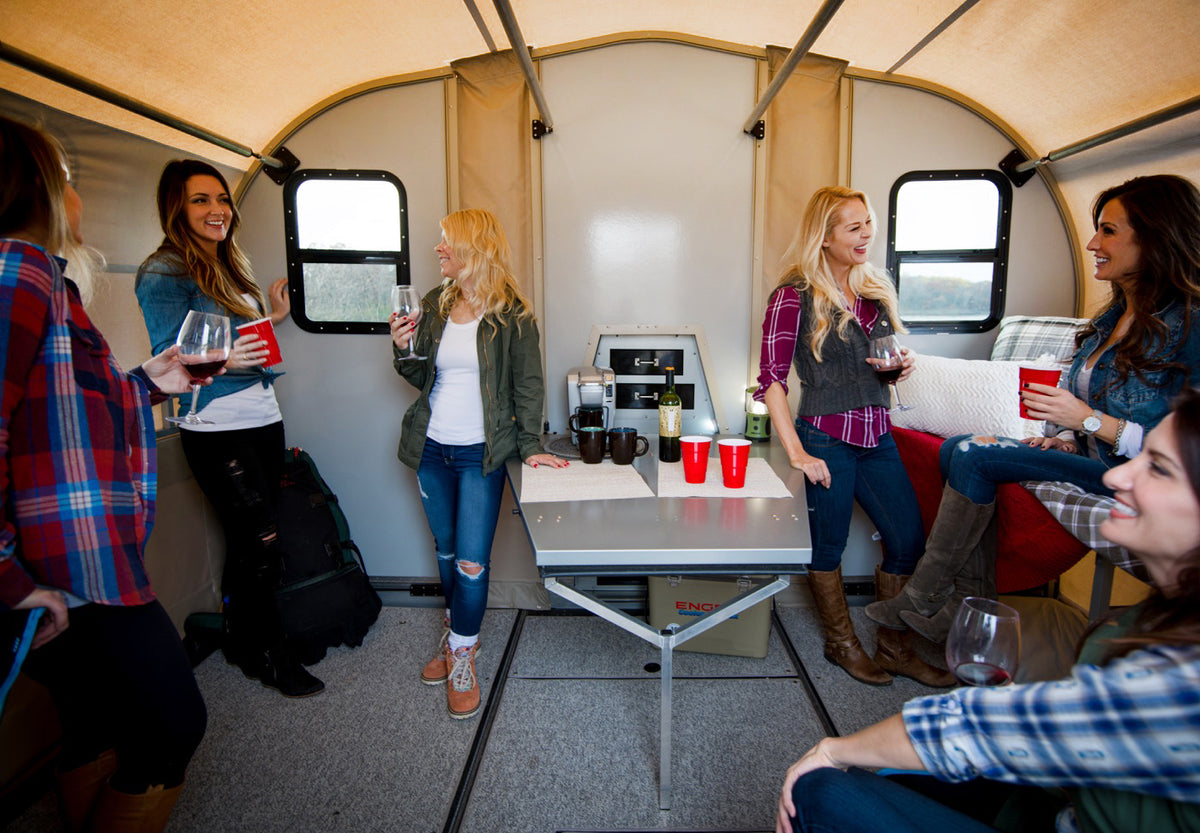 Shelter from the storm
Plenty of room to Invite the neighbors over, comfortably fits six adults.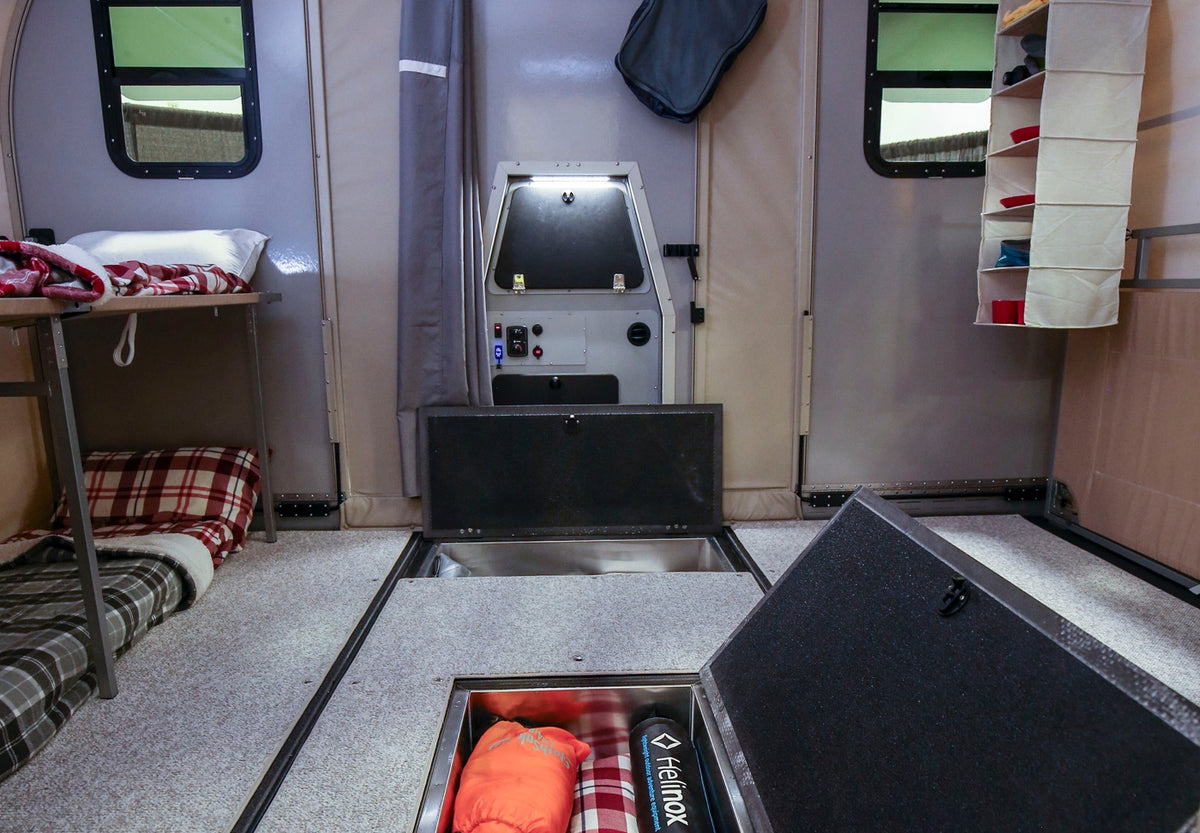 Space for storage
With over 30 cubic feet of dry storage area, leave nothing behind.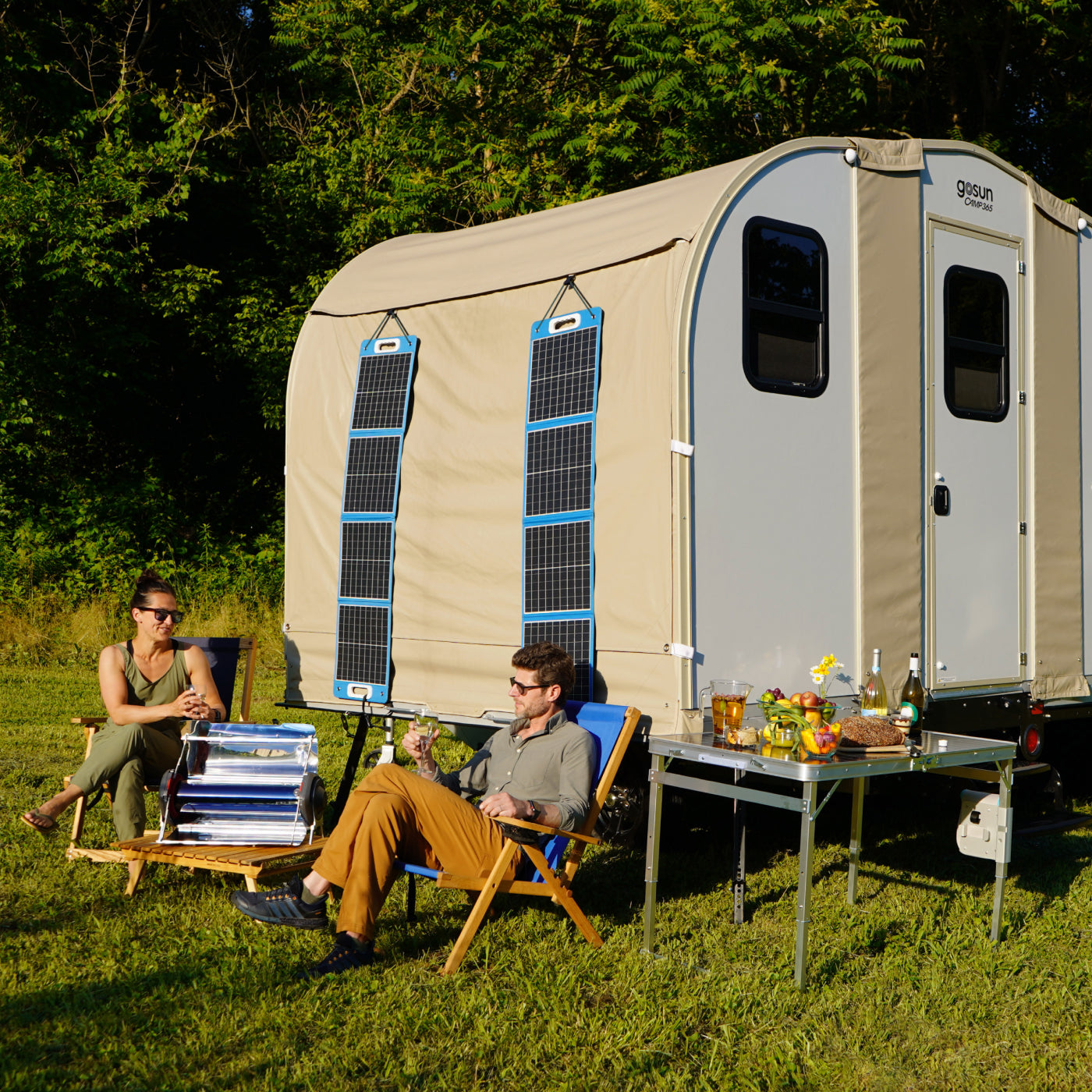 Solar Energy Independence
A one of a kind off-grid cabin on wheels, completely integrated with GoSun's breakthrough solar products. Innovative design and super efficient appliances allow you to go much further than traditional campers and RV's.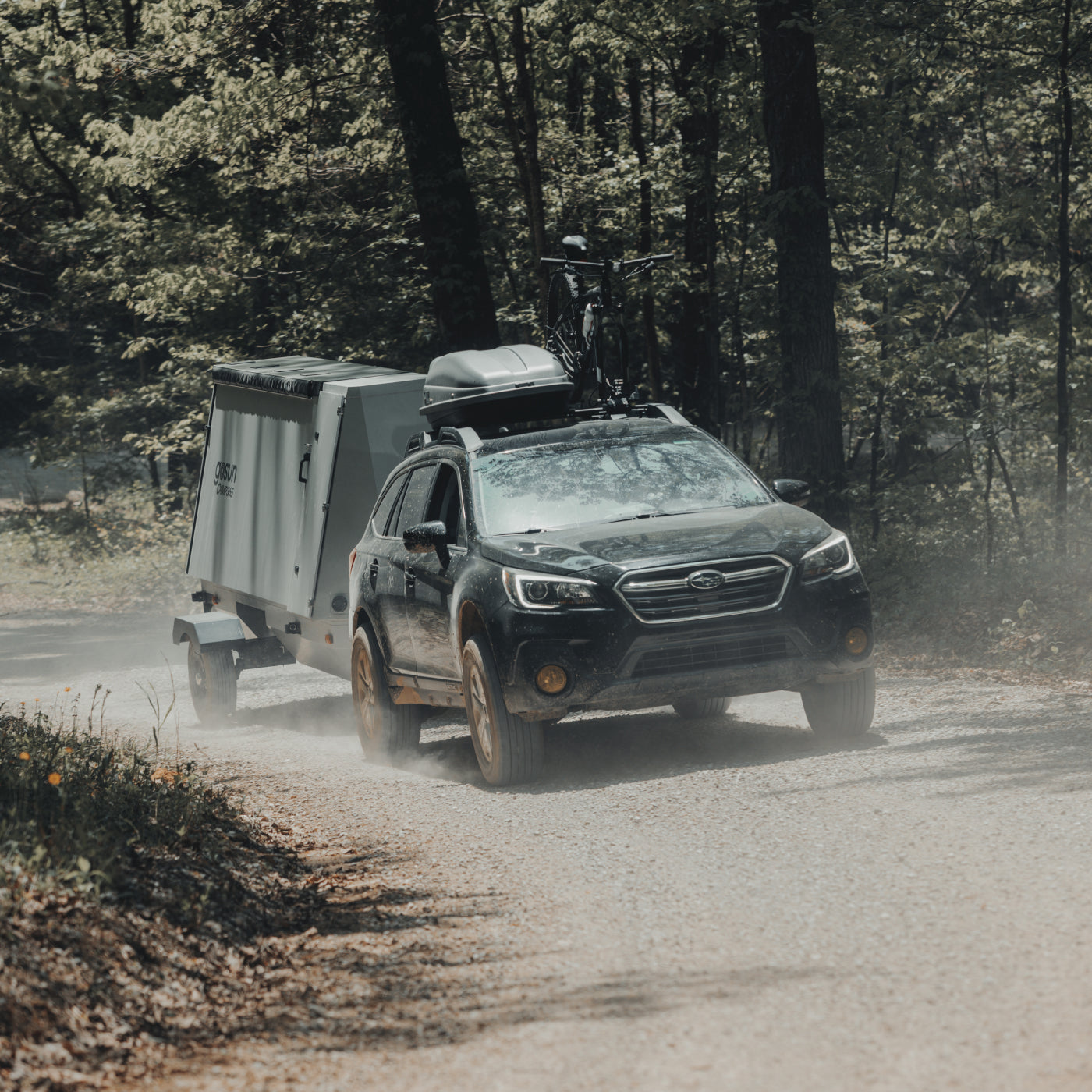 Compact, Lightweight, and Easy to Tow
The all aluminum frame provides durability while weighing less than 1,800 lbs. Superb aerodynamics mean less drag and much better gas mileage.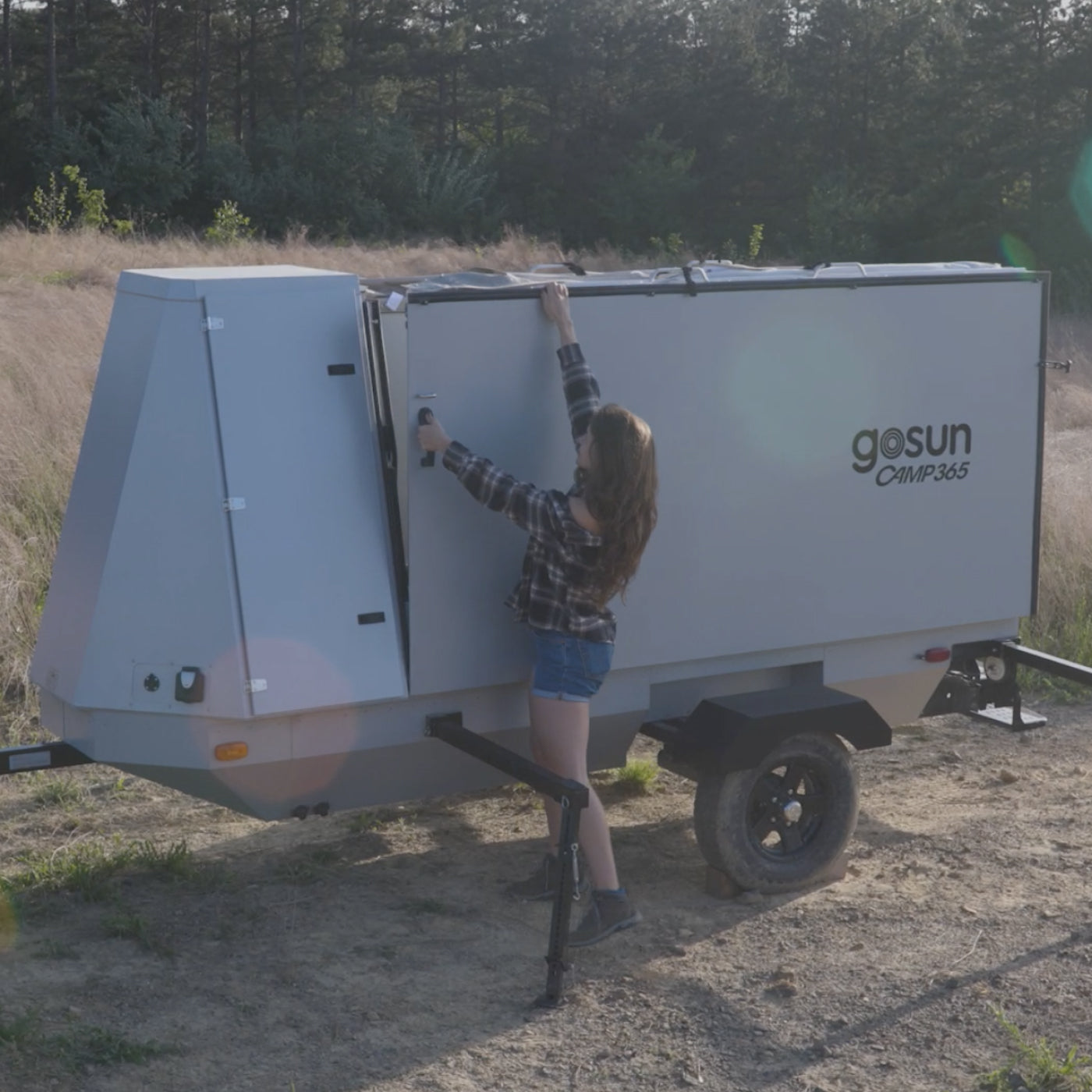 Built to Last, and Last
Lifetime cost of ownership is much lower when you are saving costs on maintenance, fuel, storage, and campground fees. High tech materials remove decay from the equation while the closed camper is sealed from the elements.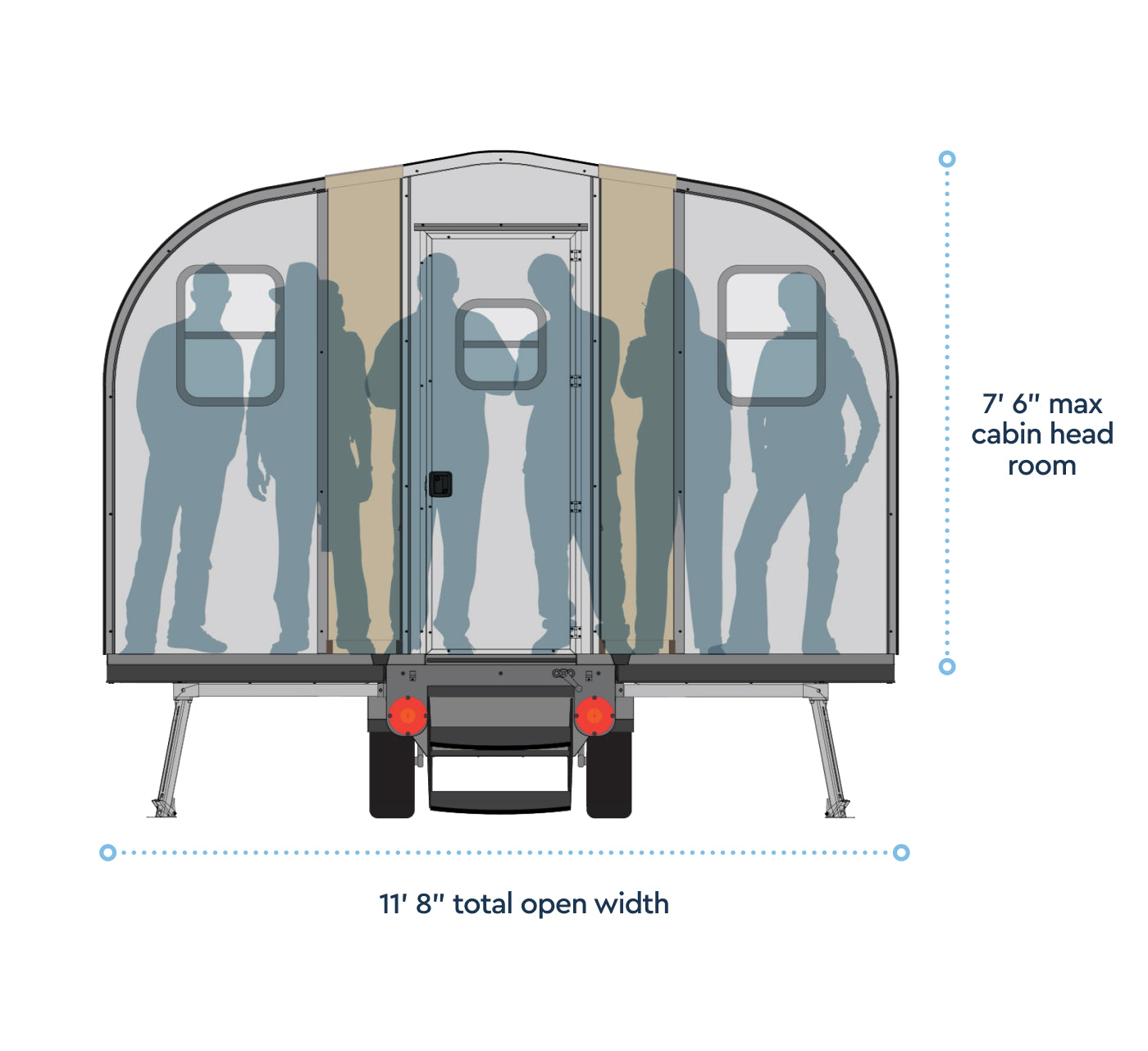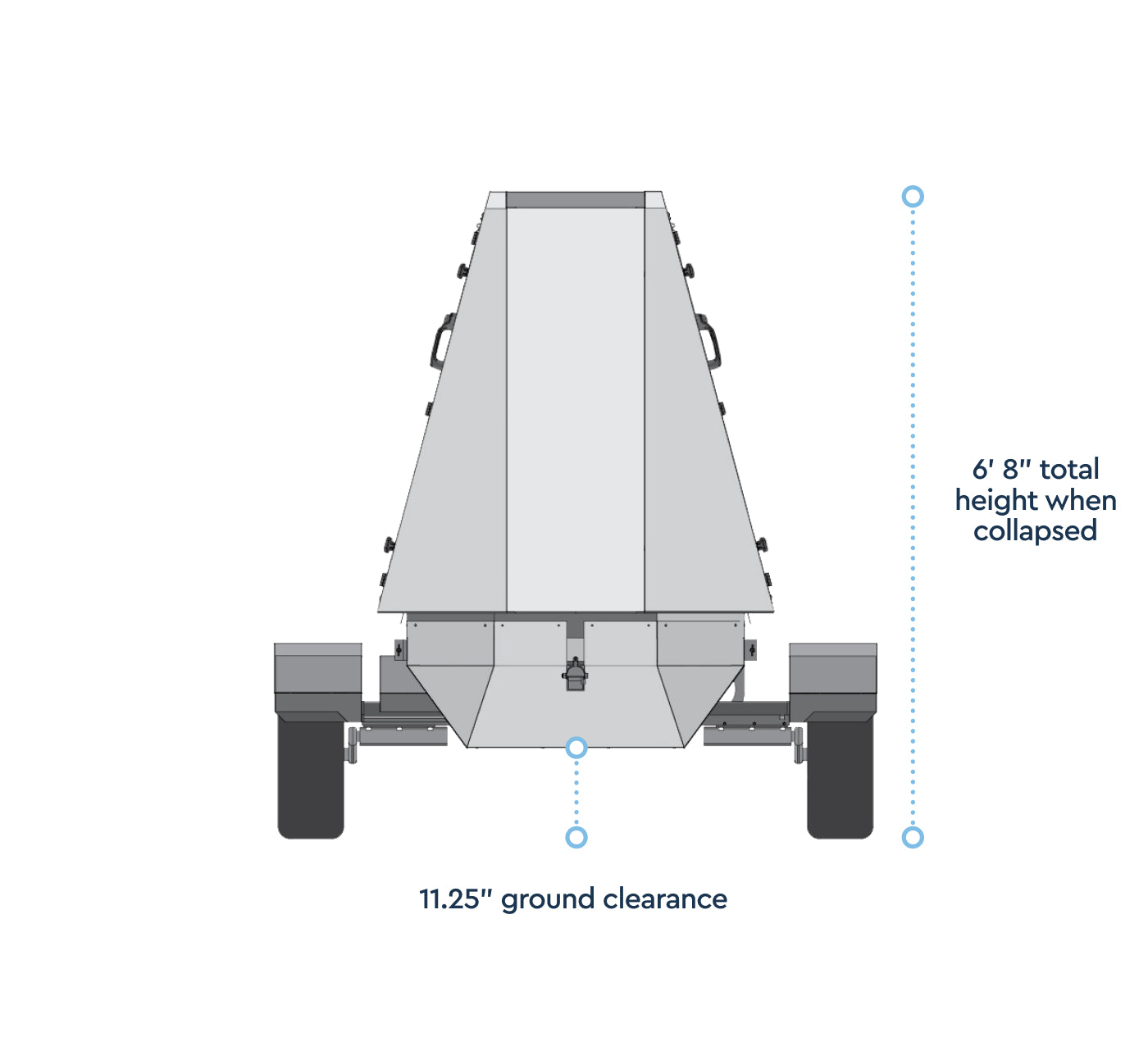 700 Cubic feet
Maximize the experience
Durable, marine grade fabric insulates the indoor cabin from chilly temperatures or blistering heat. Terrain leveling system allows the GoSun Camp365 to be deployed in sand, dirt, mud and snow. At a max height of 7' 6" with close to 700 cubic feet, the space is entirely customizable to fit any adventure.
Built to Tow
Aerodynamic and compact
Designed with efficiency in mind to save on storage and gas mileage, the GoSun Camp 365 has the best space to weight ratio on the market. At a weight less than 1,800 lbs and a total collapsed height of 6' 8" - it can easily be stowed in a garage. Tow with virtually any vehicle with a Class 1 hitch.
"Pop-Up Camper on Steroids"
"the most innovative camper designs we've seen in years"
"the right camper for many who seek adventure in their travels – or just want a very towable camper"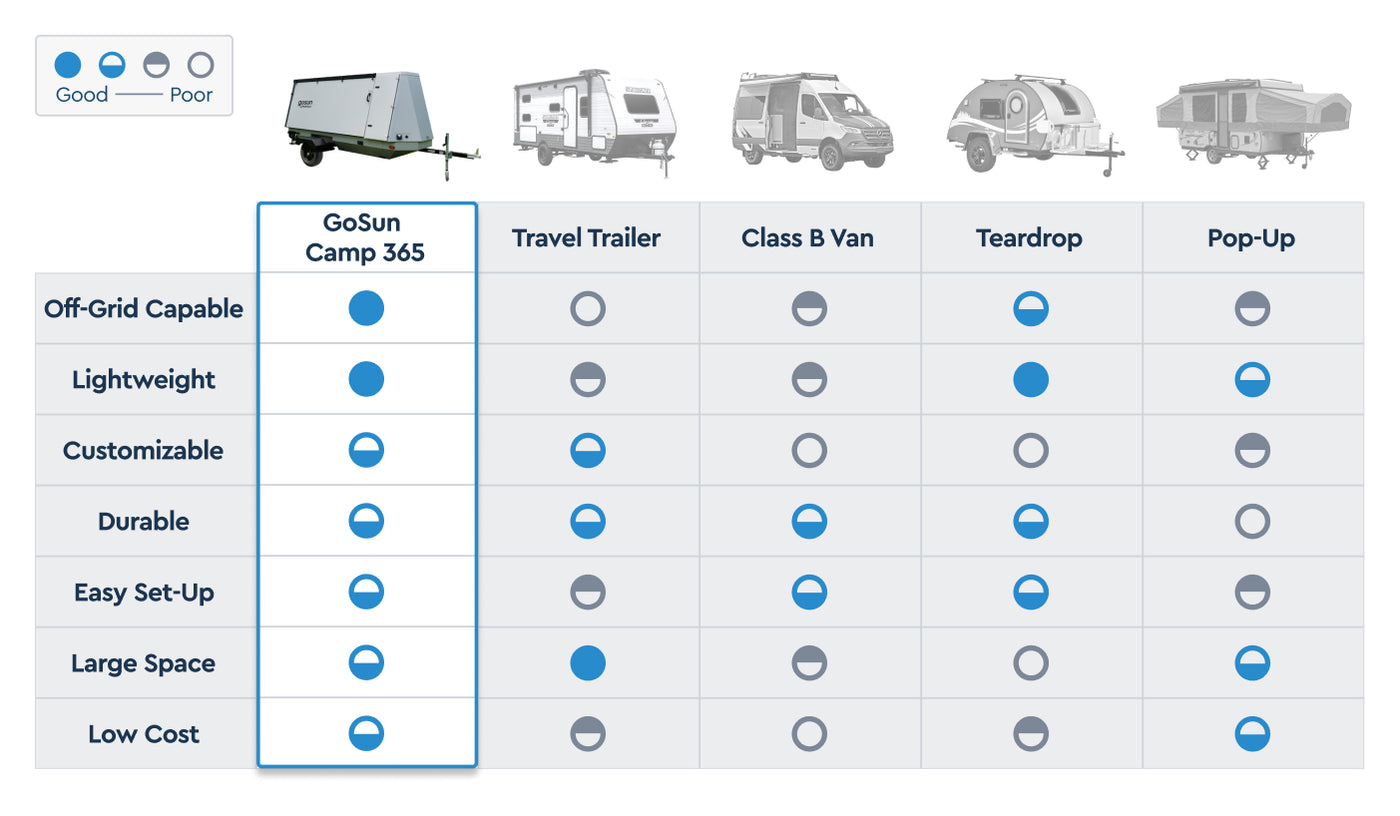 how we compare
There's only one GoSun
GoSun designs for maximun fun and resilience. Camp365 helps elevate your camp experience and provides the freedom of going off-grid. With the best portability possible in an RV, it's a great fit for your daily driver.
Dimensions & Specifications

Would you like to know more about this product?