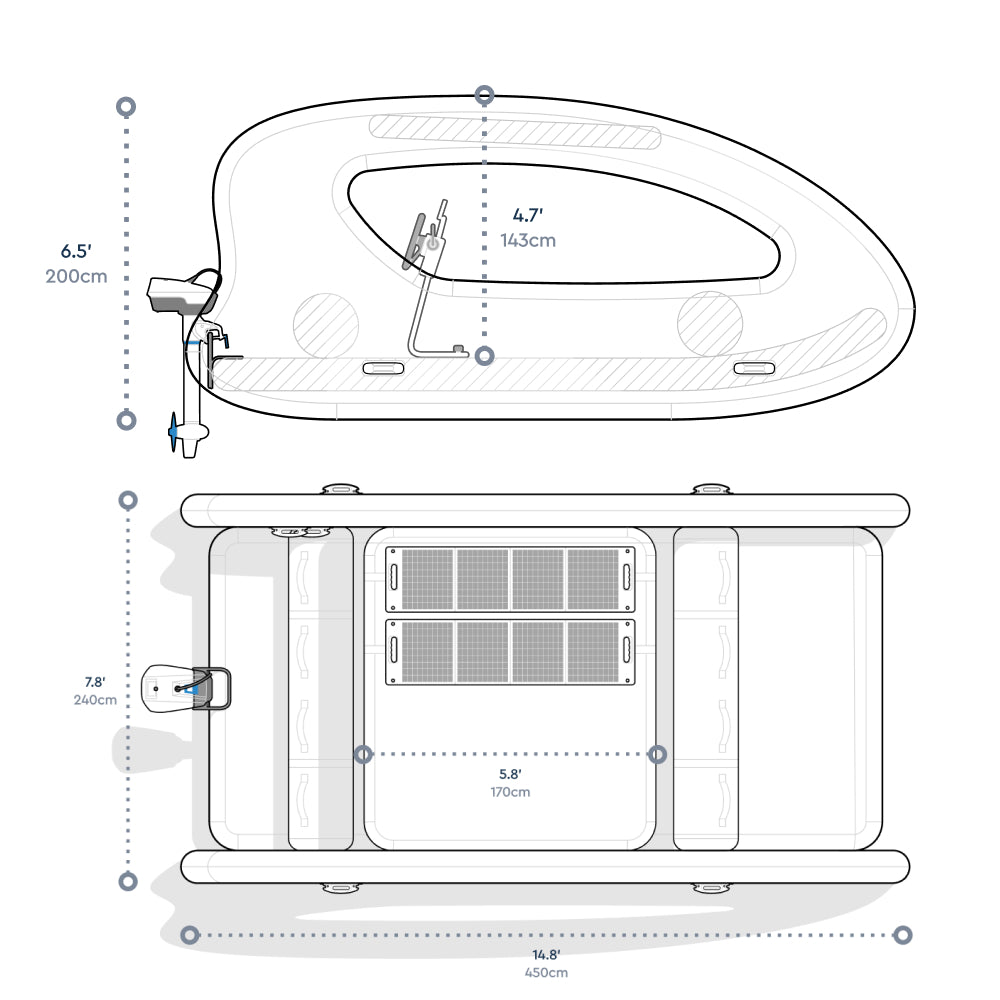 Elcat Splash
The bigger and more luxurious version of the all electric Elcat boat provides an easy to use 'optional' center steering console, 16 inches of additional headroom and more powerful motor options. Includes transparent, roll-up, zippered windows and doors. Very stable boat, great for beginners, rentals, camping overnight, heavier loads, and when more stability is desired. Durable, double wall drop-stitch technology makes this boat as tough as carbon fiber but lighter. Made in Europe and CE Certified.
2 YEAR WARRANTY
Free Shipping is not available on this product. No discounts apply. $500 deposit to reserve spot. For more information contact sales@gosun.co
Steering Console Package Includes:Steering wheel, frame mounted display screen and throttle lever, cable connectors, e-Propulsion Spirit 1.0 EVO electric motor; 1.3 kW / 3HP short shaft propeller with integrated battery lithium-ion 1,276 Wh: $15,950
In stock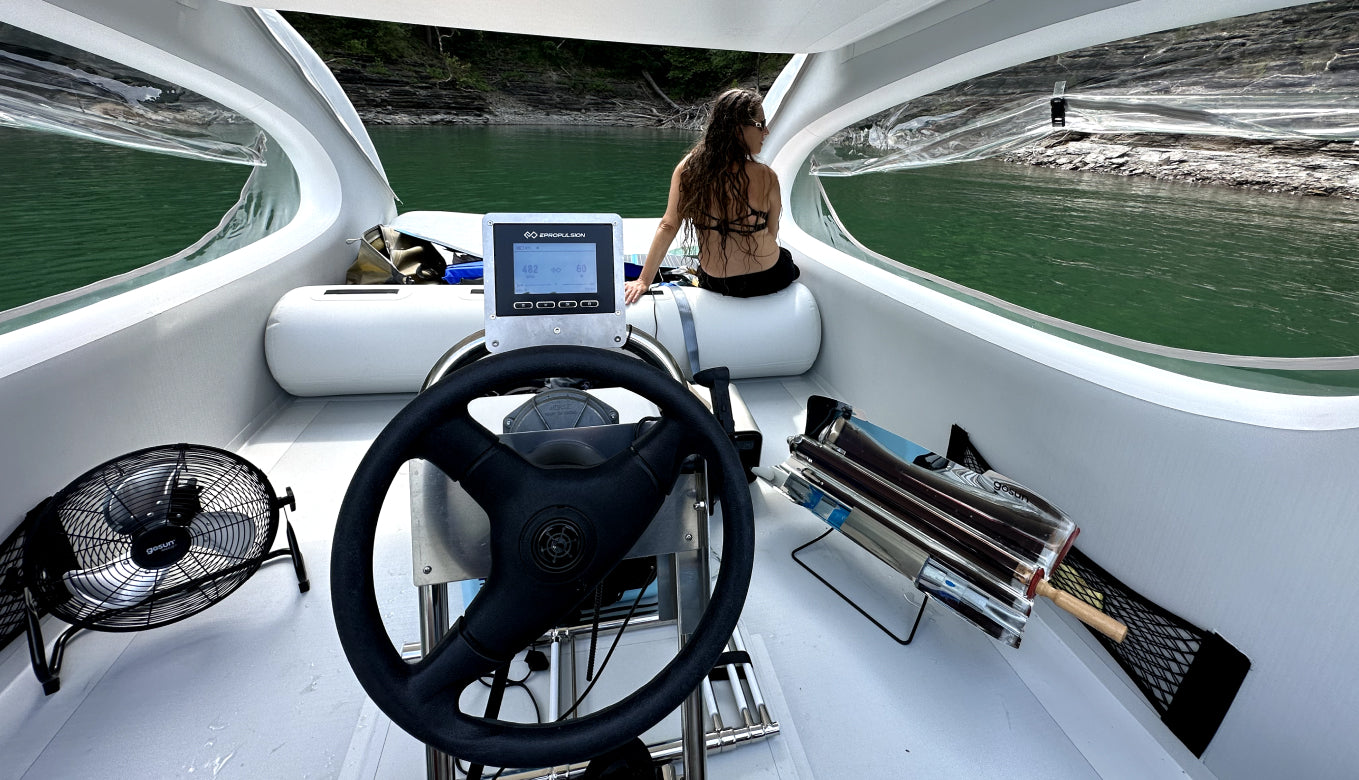 Center Console Controls
Intuitive controls at a center console give any Captain, young or young at heart, the command to go anywhere. Elcat Splash puts you in the driver's seat, literally.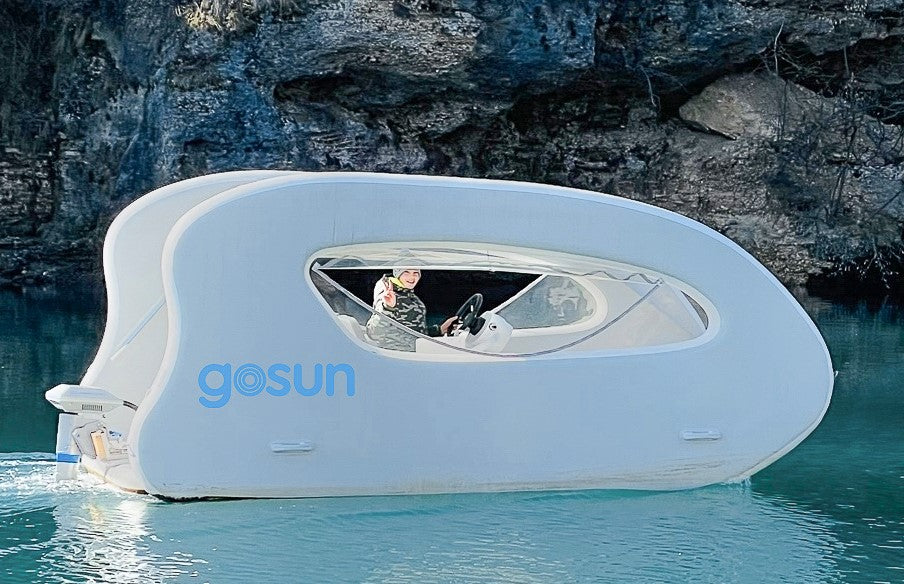 Window & Door Enclosures
Elcat Splash model has clear, vinyl windows and doors that seal the entire main deck. Unroll and zip tight when the weather or bugs require a protected bubble or camp.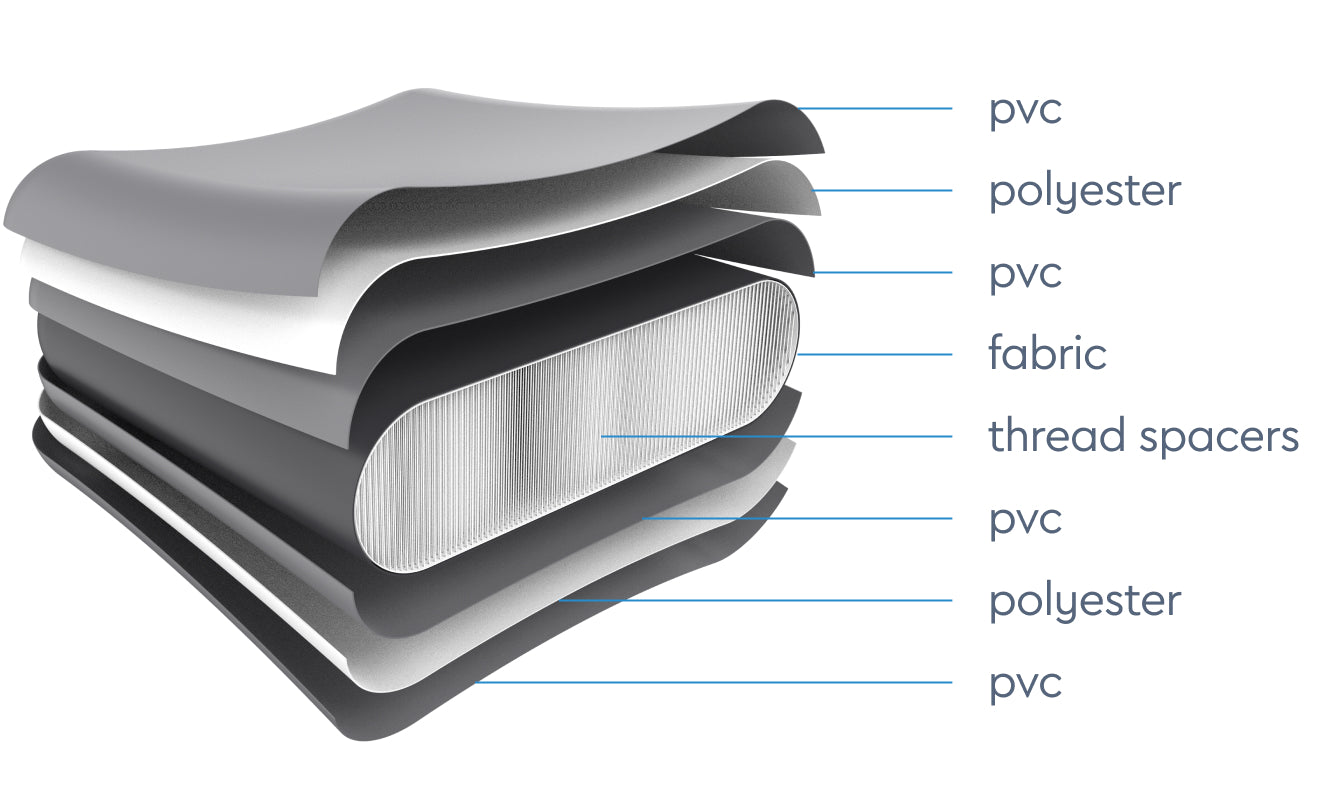 Rugged Durability
Made with drop-stitched, double-walled, structurally laminated PVC, this boat is built to last. Think of a whitewater raft or a Navy tender boat, made of the same materials, always ready for action.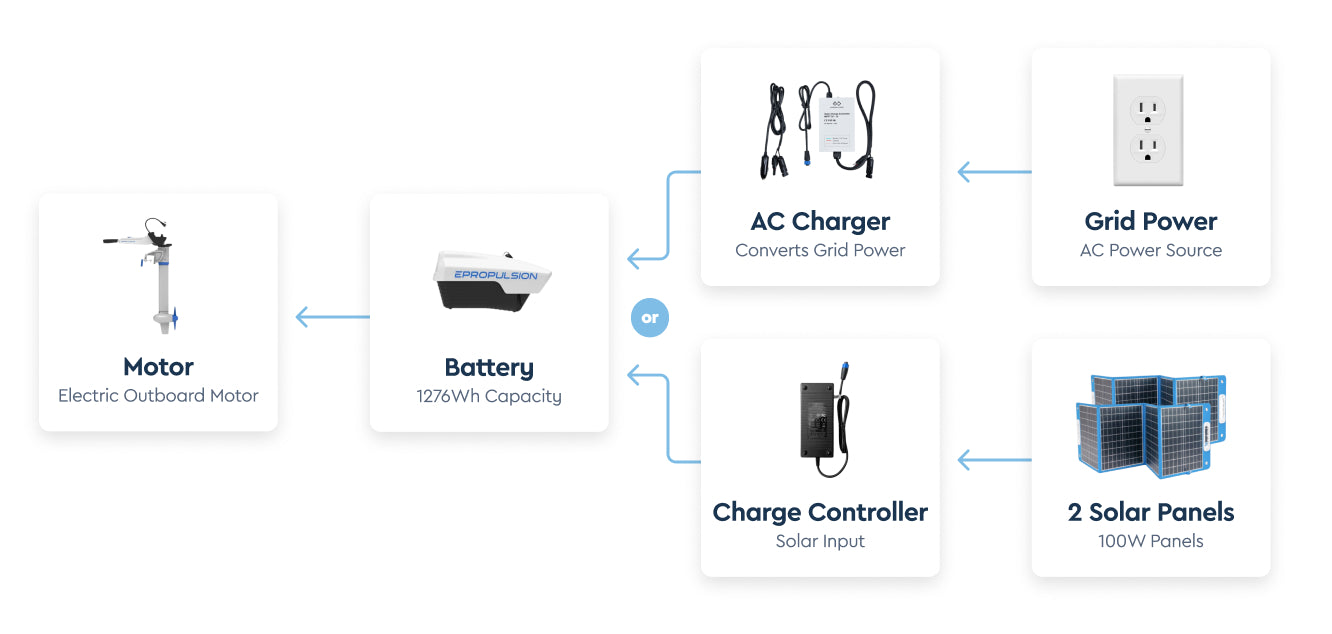 Charge via Grid or Solar
The Elcat battery monitor provides three accurate data streams to help you determine how long you can motor along. With charging available from grid or solar power you can stay out longer.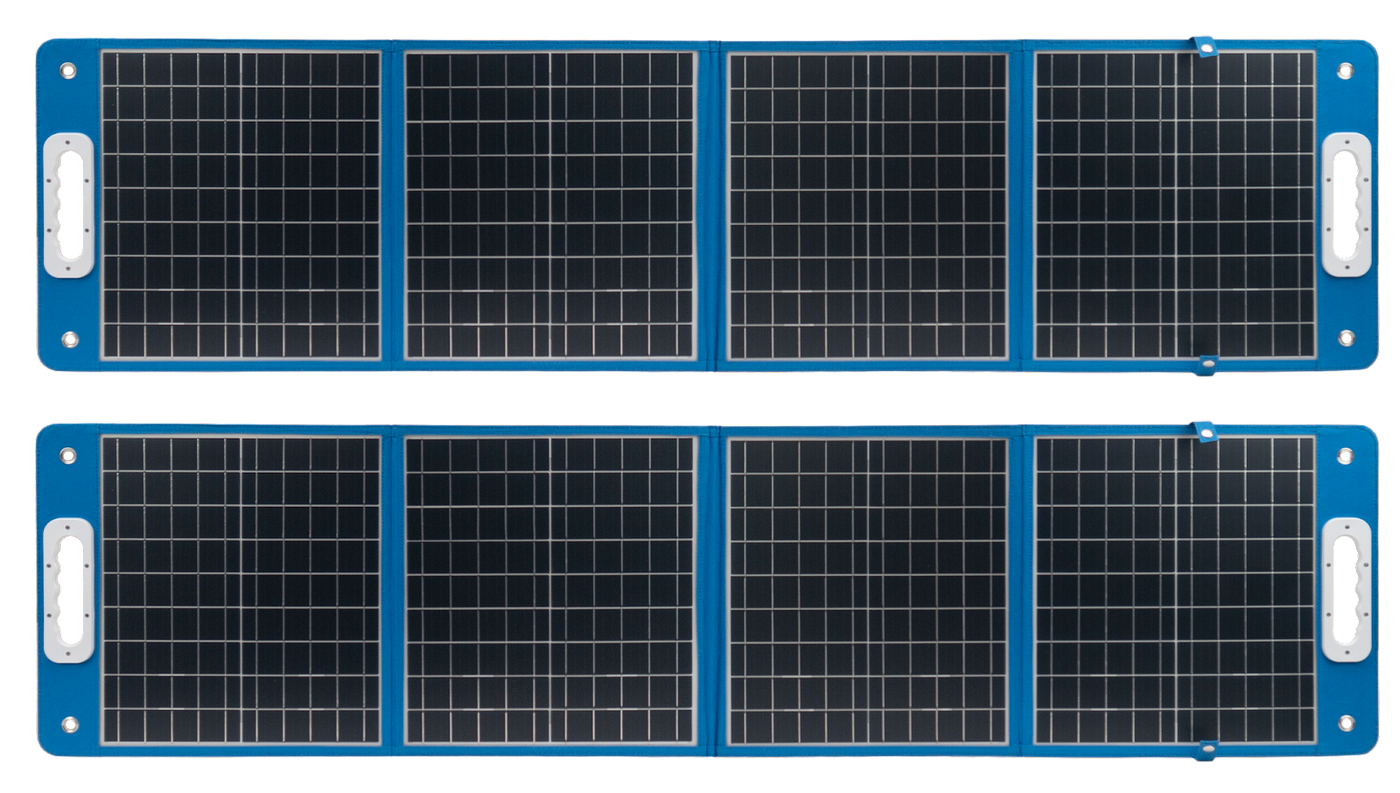 Solar 200 Watts & MPPT Controller
Keep your batteries charged while running an array of appliances on the water. Flexible solar panels can be dispatched where and when needed.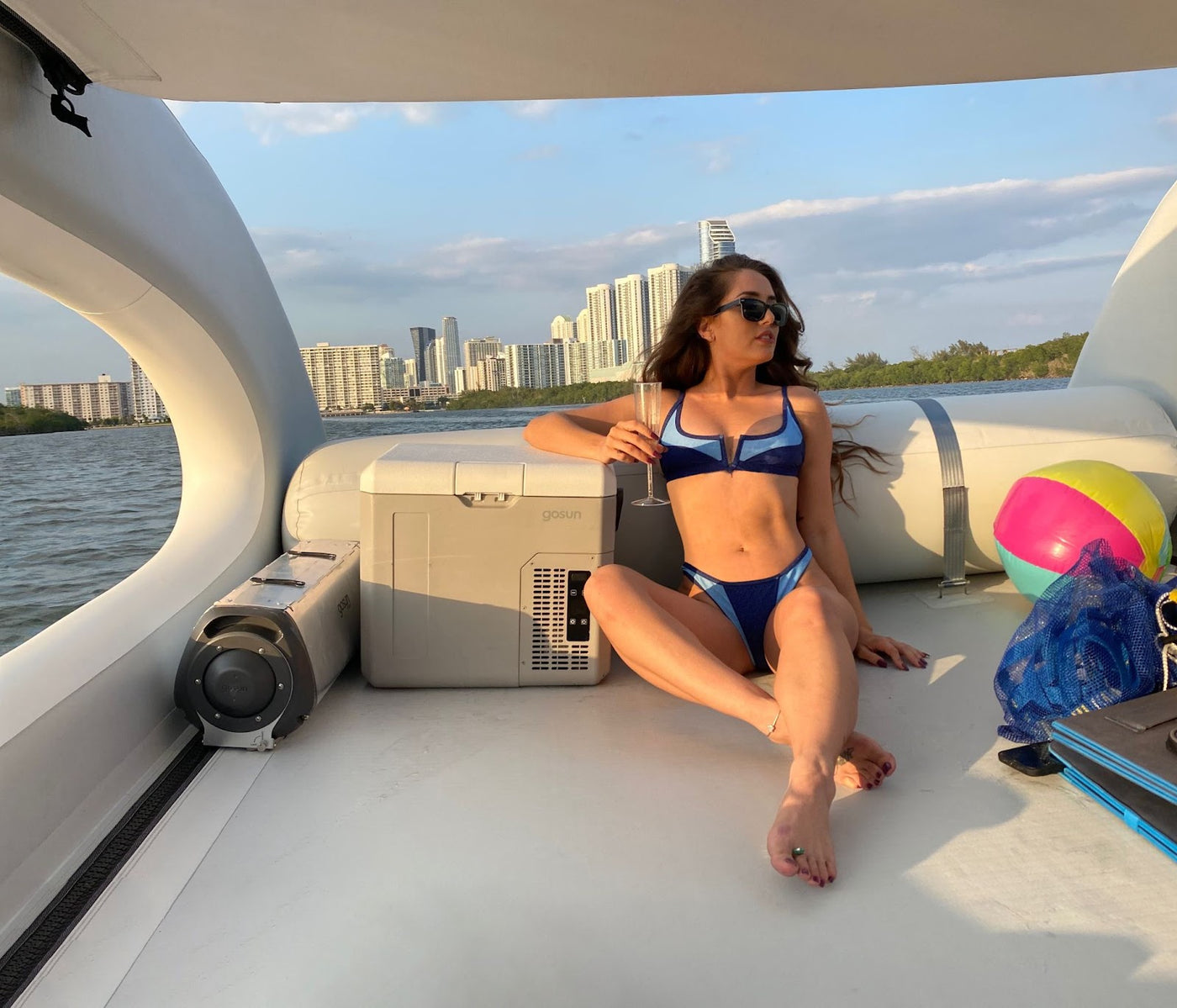 Fun On The Water
You won't believe the elegant combination of performance, comfort, and ease. This versatile watercraft is sure to deliver a memorable ride every time.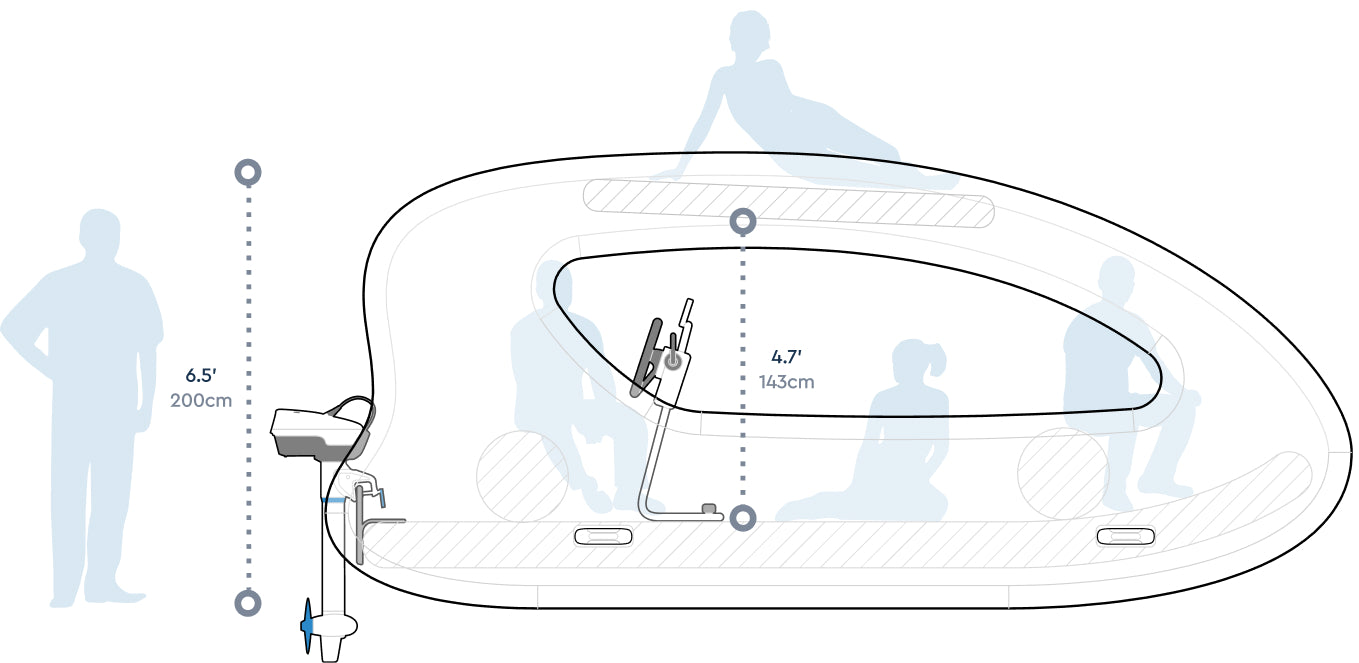 Party of Six, All Aboard
Seating all over, including the upper deck, Elcat Splash carries up to six adults, over 1,300 pounds, and measures 14'8" Long by 8' Wide and 6'6" Tall. Splash has Headroom of 58" (4' 8").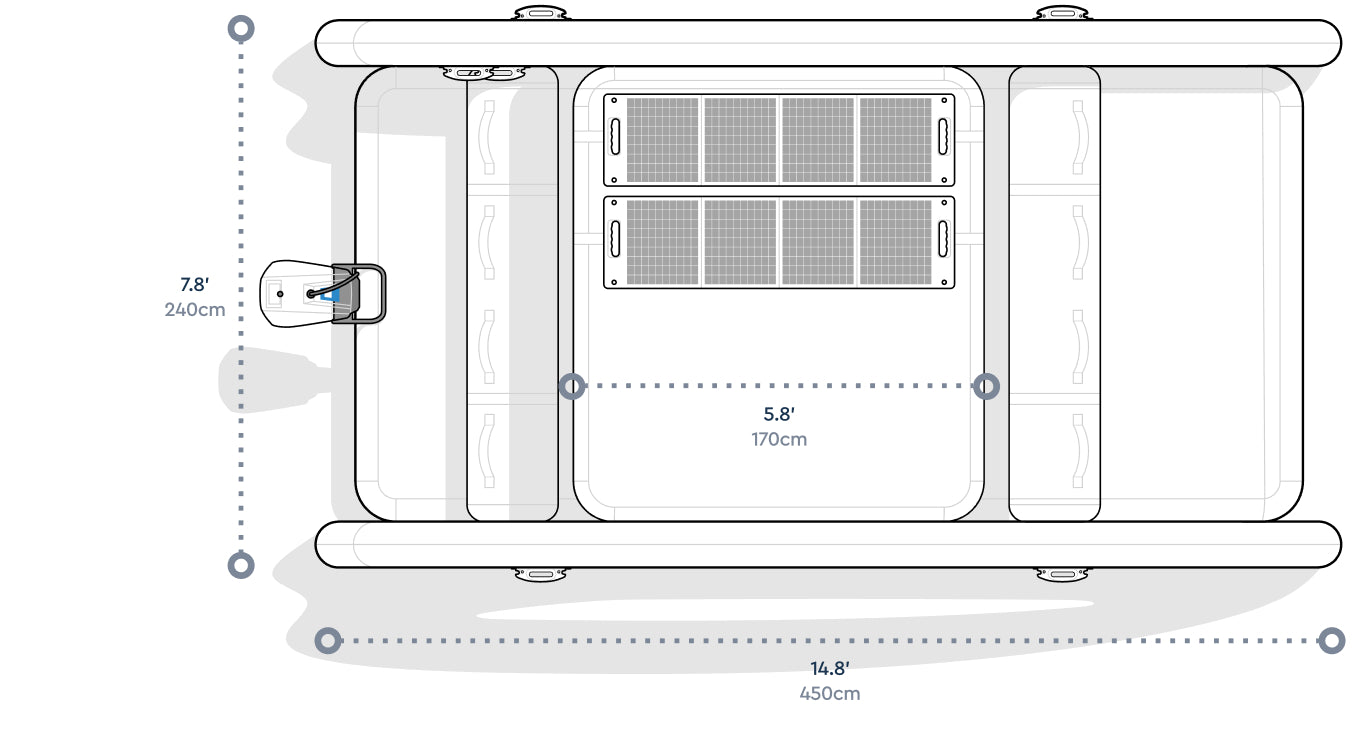 Inflatable Solar Catamaran
Four air chambers are glued together to form a lightweight, durable, and stable vessel that has the lowest draft of any boat. Seating is all around and on the upper deck.
Included With Every Elcat Splash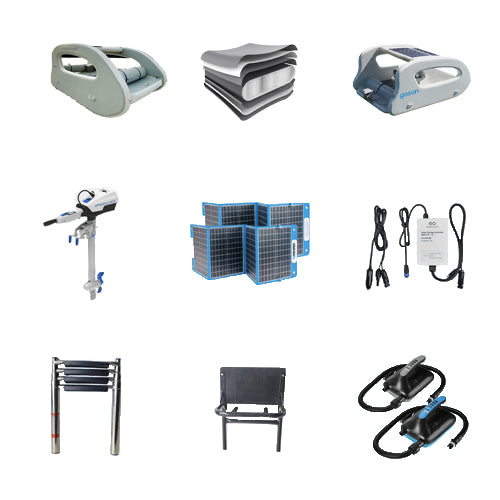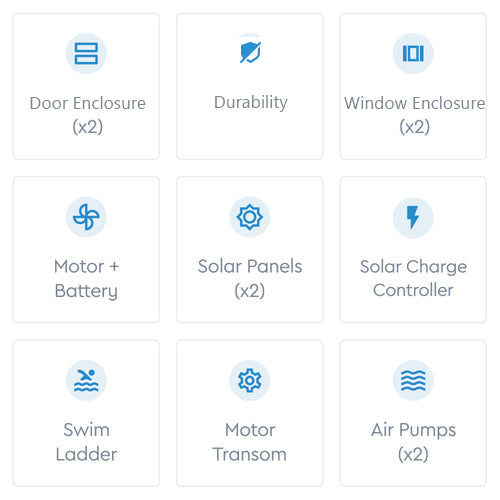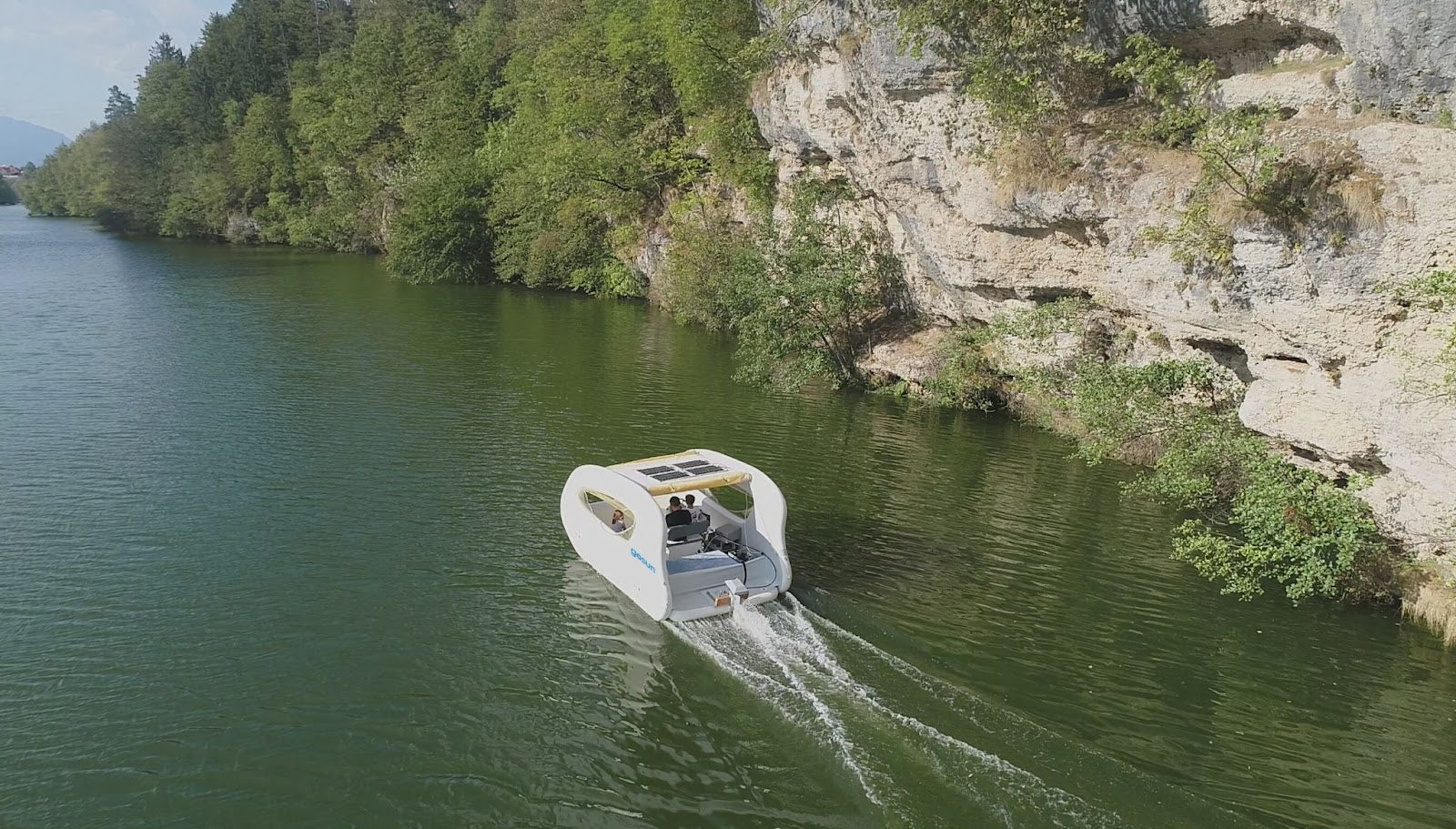 ENERGY EFFICIENT BOAT
GoSun Elcat Splash
Would you like to know more about this product?