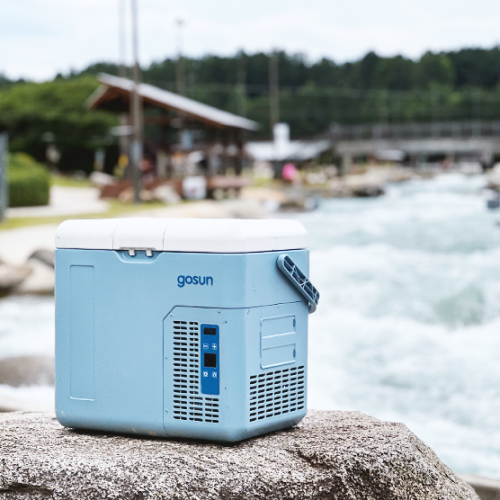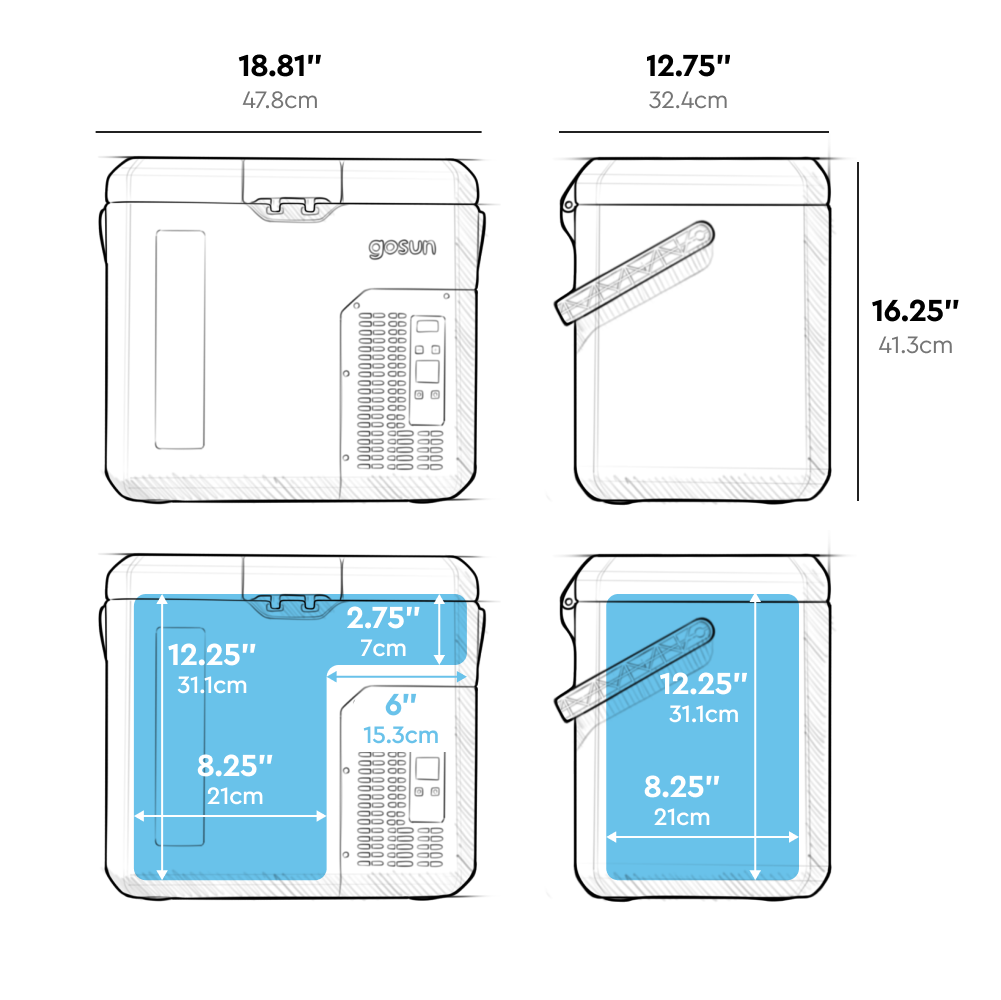 Chillito® Electric Cooler
Portable car fridge for traveling, trucks, vans,  charging devices, boating, and  camping. This lightweight electric cooler keeps your food and drinks cool, dry, and organized — without the need for ice. Great for tailgating and watching the game. 
PRE ORDER NOW Chillito Electric Cooler comes with Power 144 Battery - Solar Shield is an Optional Upgrade
Chillito shipping starts November. 2023
Shipping starts Q4 2023
31% off when selecting this bundle.
No Ice Required
Keep food and drinks cool, dry, and organized — without the need for ice. Simply pack your goods, set the temperature, and go.
Compact For Any Adventure
Lightweight at only 18 lbs, use the large built-in handle to take Chillito wherever you want to share a fresh bite or refreshing sip.
Stay Charged Anywhere
Equipped with a lithium ion battery to run the fridge while "off-grid" you'll also have USB ports to charge your devices and 12 Volt appliances.
Control Your Chill Factor
Set the temperature and monitor power with Mobile App or built-in touch screen and LCD display.
Compact, Yet Feature Packed
Chillito shipping starts in Summer 2023, And GoSun Shield shipping starts in Q4 2023.
Chillito is a portable electric cooler for a car, truck, van, or for camping that receives its energy from any 12 volt plug, 110 volt, or the Solar Panel Shield.
By using tesla inspired technology, this brushless compressor and lightweight lithium battery allows the cooler to be portable and never need ice.
Chillito bundle comes with an 18 liter electic cooler, and Power 144 external battery. Features for the bundle include temperature control, mesh pouch, and ergonomic handle. The Power 144 external battery that doubles as a power bank for running USB and 12V devices.

18 Liters, fits over 24 cans.
The Solar Shield is sized to recharge the battery everyday.
Power 144 can be charged from Shield or other solar panels, AC adapter, or 12v DC. Will run Chillito for 20 hours on 80F day.
18.82 x 12.76 x 16.26in, 18lbs
Chillito is run from 1) vehicle, 2) grid power 3) the included powerbank which can be charged by Shield, or 4) you can add ice if all else fails
Chillito is water resistant and capable of regular outdoor abuse. Please bring it indoors during heavy rains.
Designed in USA, made in China
Refunds are processed on a case-by-case basis; at some point we will need to lock refunds in order to go into production & shipment. We will not be able to refund orders once they've shipped.
If you received your product and you aren't satisfied, you may exchange it for a new one within 30 days, less shipping & handling fees.