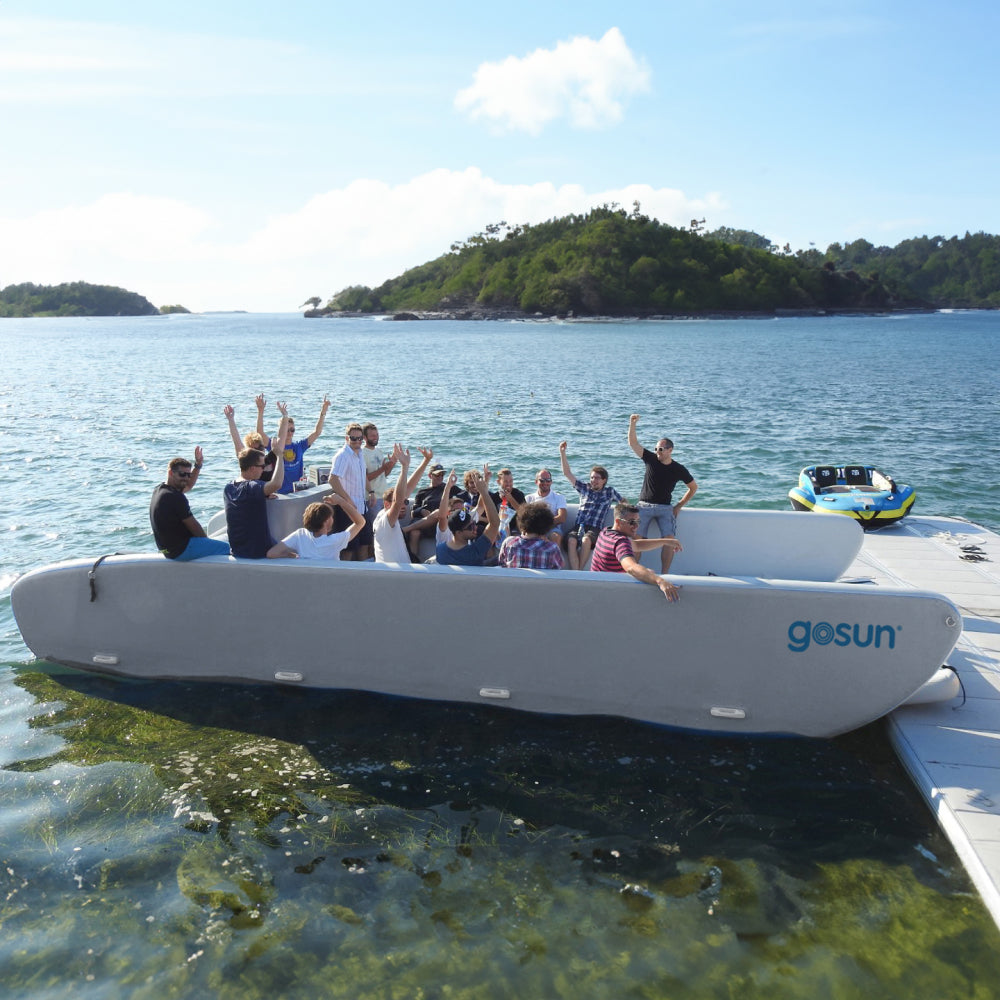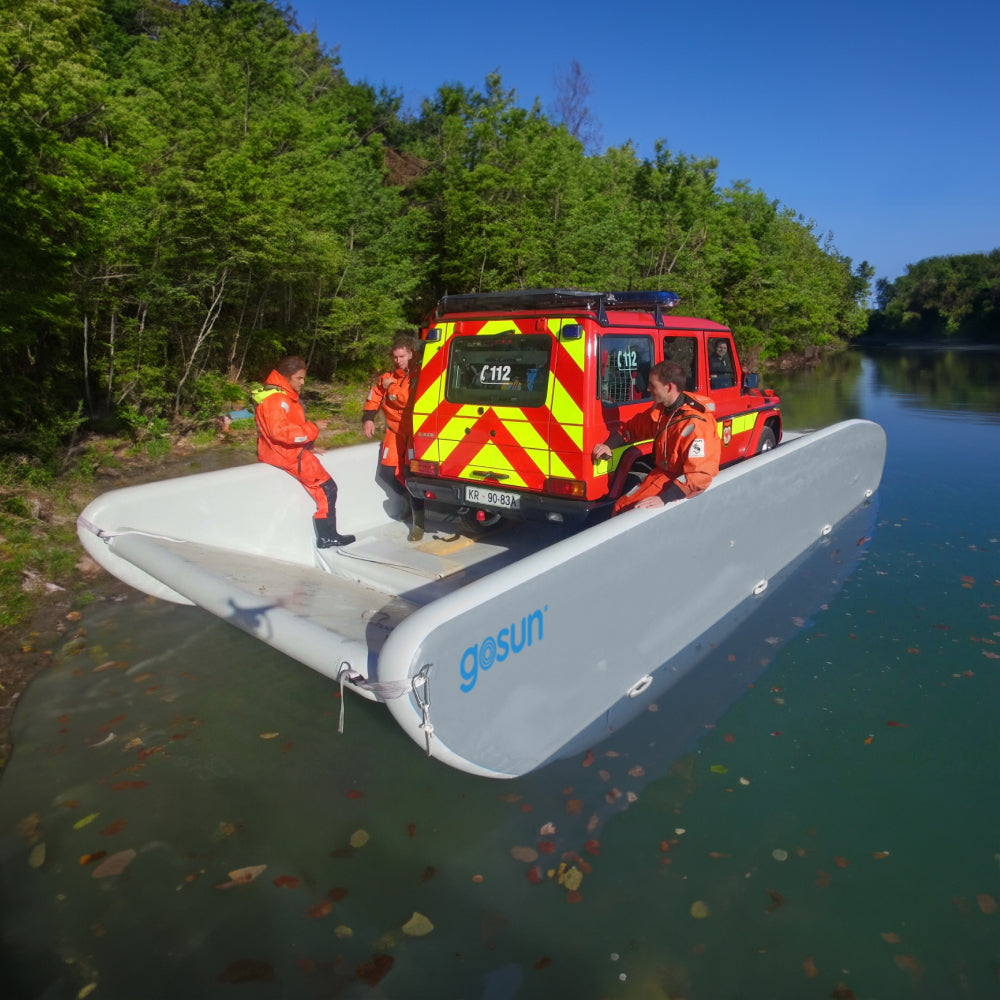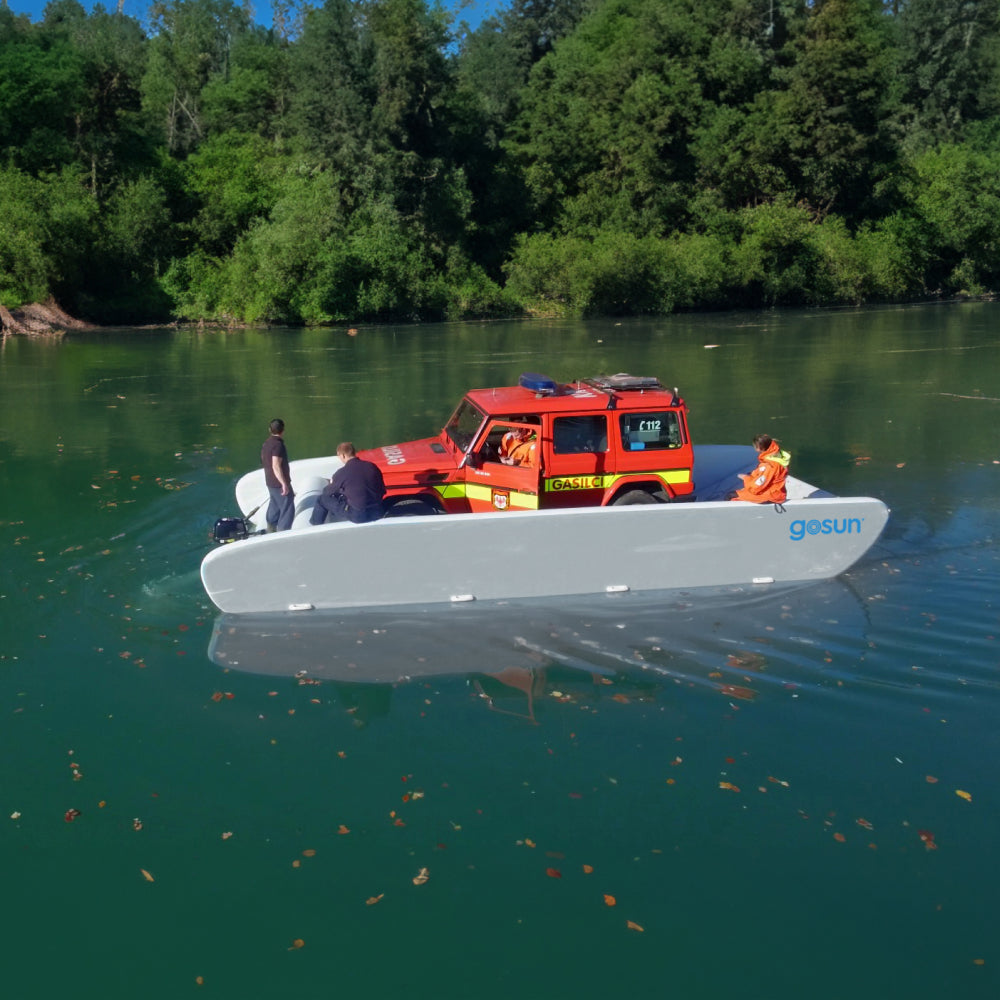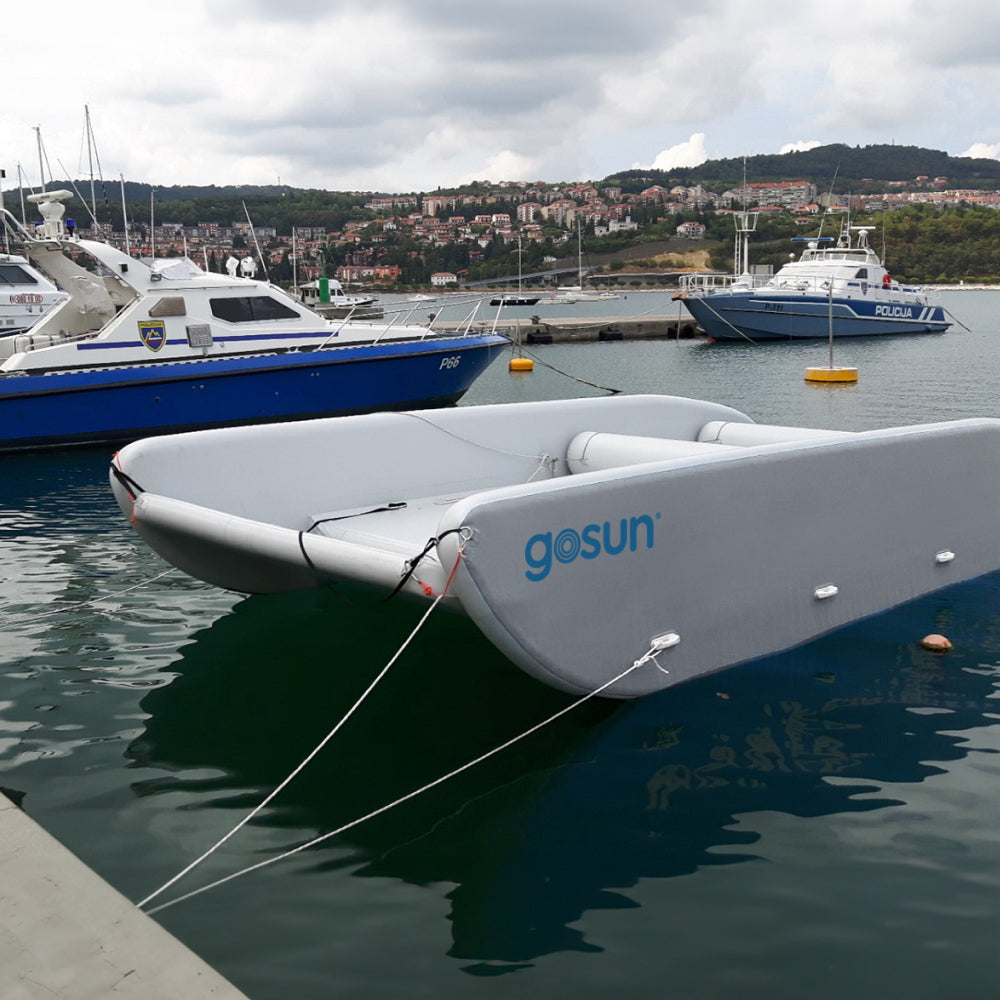 Ferry Boat
Can carry vehicles, heavy equipment, or people up to 10,000 pounds! Inflatable Ferryboat measures 26 feet long and 450 lbs. Ferryboat is designed for low to mid speed transportation up to speeds 20 knots / 23 mph.
Manufactured in Europe based on your specific application needs.Inquiries and Quotes please email: sales@gosun.co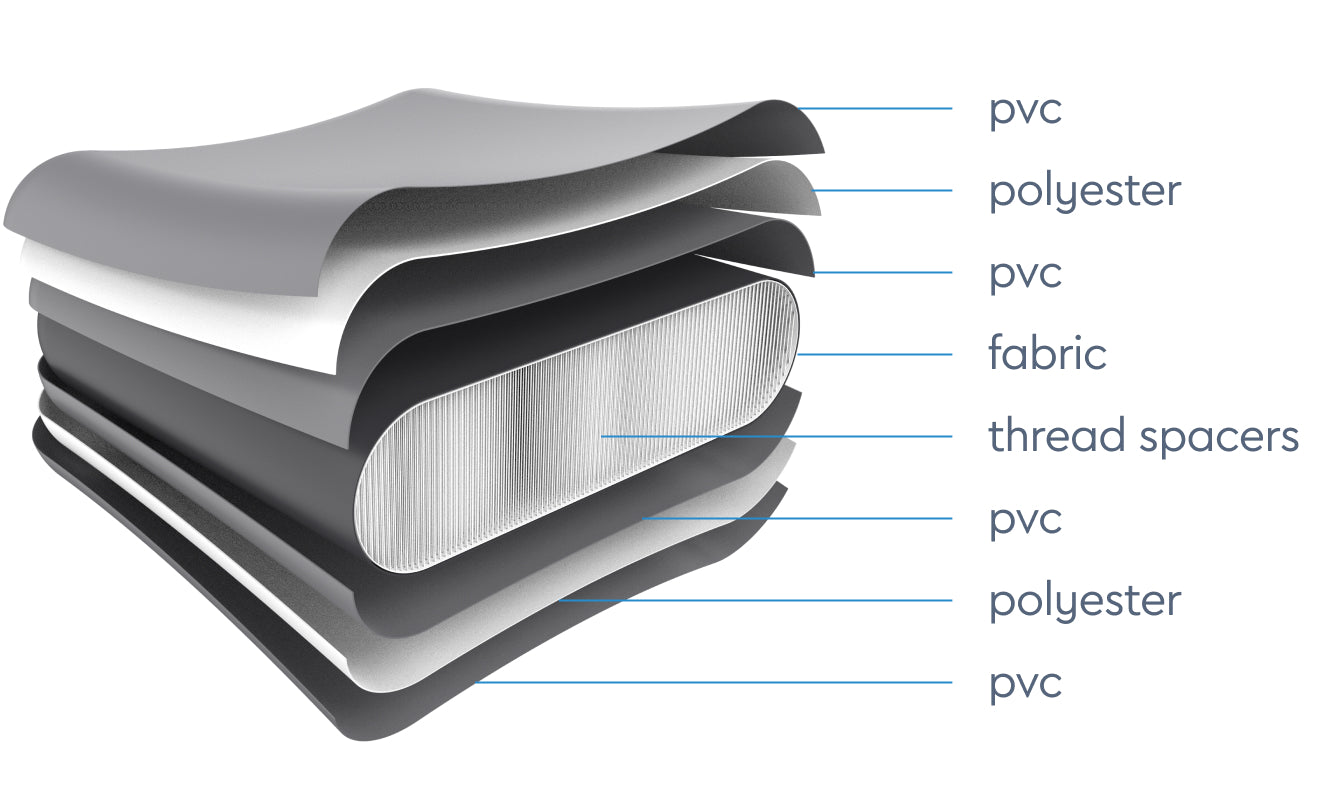 Rugged Durability
Made with drop-stitched, double-walled, structurally laminated PVC, this boat is built to last. Think of a whitewater raft or a Navy tender boat, made of the same materials, always ready for action.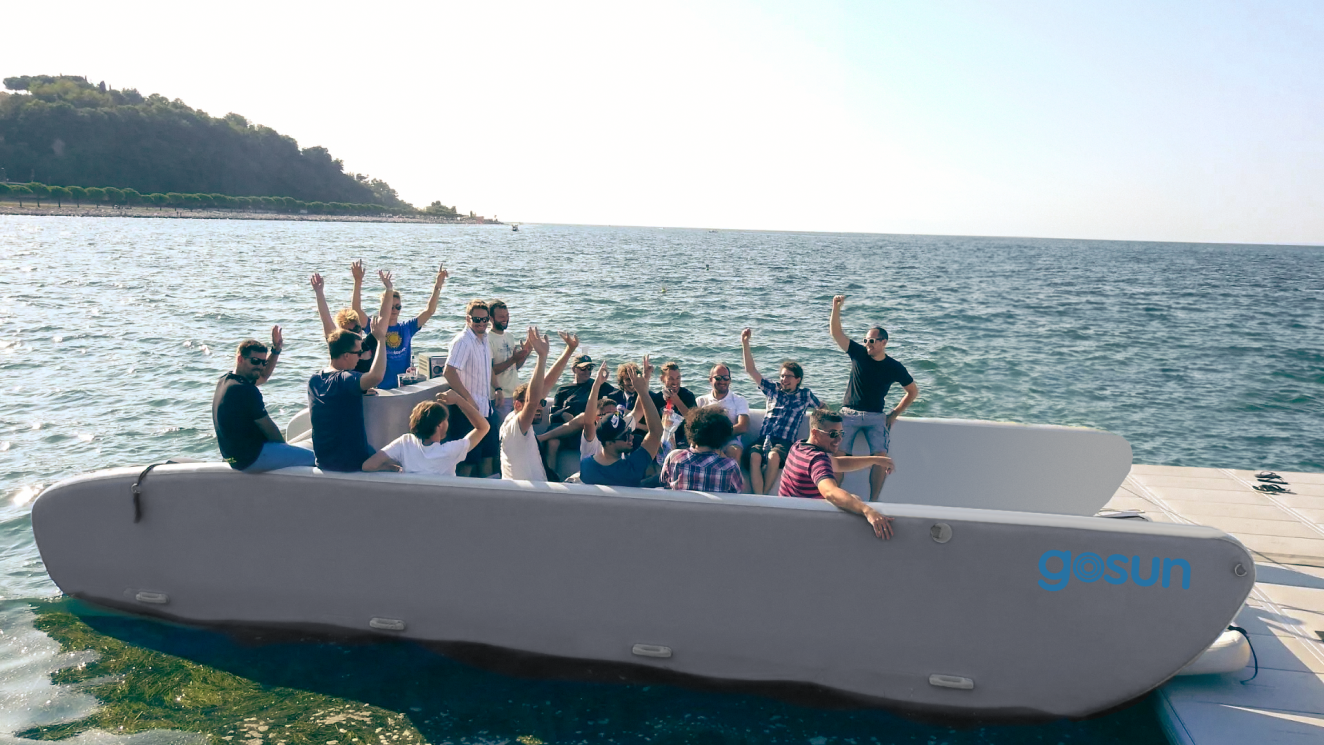 Ready For Action
Ferryboat is designed for calm waters. Carrying the maximum load, Ferryboat has been tested to handle up to 25 mph winds and between 3-5 feet waves.
Propulsion Options
A motor transom frame can be custom built on request (max motor 20HP). Ferryboat can also be propelled using a JetSki with a U-shaped transom. Steering either requires a JetSki or tiller operated outboard motor.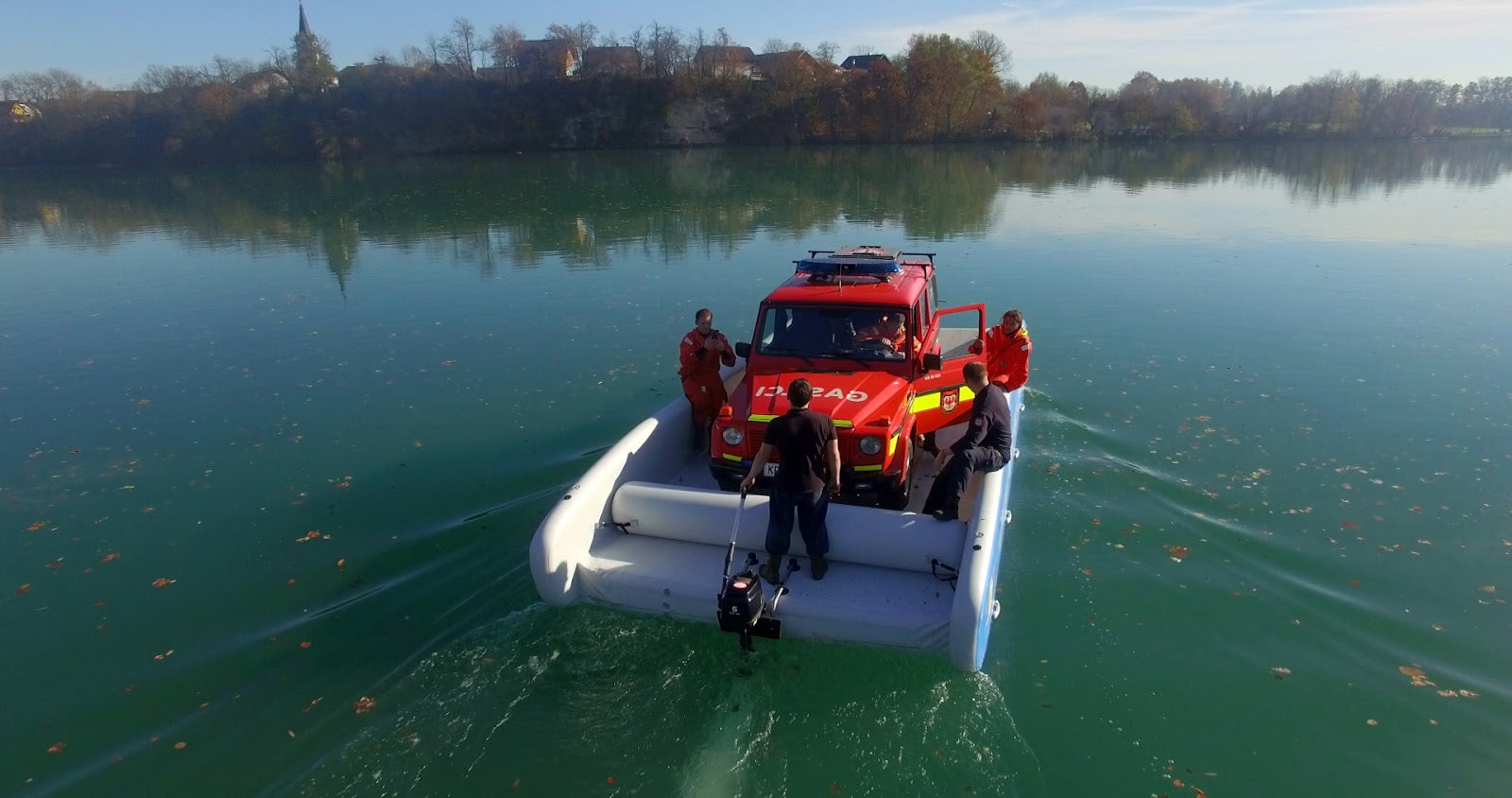 Inflatable Ferry Boat On Demand
Would you like to know more about this product?