Sport Replacement Tube
Replacement Parts
Sold Out $39
Life happens. If your tube has failed or you're just looking for a backup (just in case) you're in the right place. The GoSun Sport's solar vacuum tube come packed in a padded box with installation instructions included. 
If your tube has failed within the first year of purchase, you may qualify for a free replacement. If you purchased your stove outside of GoSun.co, please first register your product here. Once submited, please submit a warranty claim. 
Please note that this is a replacement product and will arrive with the bracket assembly pre-attached.
Reviews
Customer Reviews
Write a Review
Ask a Question
Filter Reviews:
GoSun
Tube
problem
@svblauweschuit
instagramaccount
unboxing collage
stove
damage
result
replacement tube
11 Sep 2020
Jamesina

United States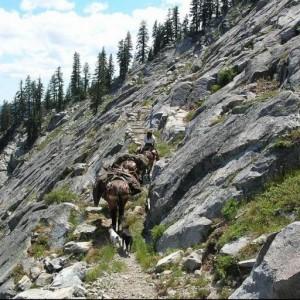 RZ
02 Oct 2019
Rhonda Z.

United States
Hoping my luck changes!
I'm hoping that I'm one of the few who has had such horrible luck with the GoSun Sport tubes. I've had to have mine replaced 4 times so far and I have no clue as to what to change in my use of them to stop them from failing so often. One was broken upon arrival, so I actually only had 3 fail in use. Two imploded while cleaning using the round cleaning tool that screws onto the tray and comes with the Sport. I'm definitely afraid to ever even attempt to use that cleaning tool again but don't know how to clean the tube otherwise. The company told me that they've had others which have failed while people were cleaning them with the cleaning tool. The other time the tube actually exploded (didn't implode) while using the GoSun liquids container. I'll not use the container again but I'm now so afraid of anything dripping into the tube and causing it to implode, or even worse explode, that I'm no longer feeling confident even using the solar oven. I will continue using it very cautiously and hope that my horrible experiences will be over. When it works well, I love it! I've raved about it to others and showed what I've cooked in it and a number of friends have bought them as a result. I'm just hoping they have much better luck with them than I have. I love the whole idea and I'm hoping that not too many others have the horrible bad luck with them that I've had... and that my luck now changes. If my luck does change and I'm able to use my stove with no further disasters, I'll gladly change my rating higher. I have used my stove quite often, but not often enough to warrant so many tube failures. So far GoSun has replaced them at no cost. I'm hoping that doesn't change if I have any more failures. I still have hope and would LOVE to have no more failures :D.

Hi Rhonda, Thanks so much for all of your patience. These things happen and GoSun will always be there to correct anything that may go wrong in the process of ordering, shipping, cooking, ect.. We hope that our customer support team was able to give you all the support that you needed and that we made things right. Please feel free to share any experiences that you have now!
09 Aug 2021
Mary W.

United States
Perfect
Very efficient. Cooks & bakes just like an indoor oven
28 Jul 2021
Ariane B.

United States
Excellent
Everything, result. So cool! Love it
Quick, simple financing
Quick, simple financing
Split your purchase into easy payments with Affirm. Oh, and there's no interest, late fees, or hidden fees.
Free shipping over $50
Free shipping over $50
Fast, free shipping to the US. International shipping not included.
1-year warranty
1-year warranty
We offer a no-questions-asked warranty covering our product's build quality and performance.
Award-winning customer service
Award-winning customer service
Our US-based internal team is dedicated to answering all your questions and concerns.