Backyard or making camp in the great outdoors, the GoSun Chill Solar Cooler can ensure you won't need to trek far for snacks and drinks.
This is the perfect product for people looking for modern luxury but who still want to maintain a sustainable lifestyle.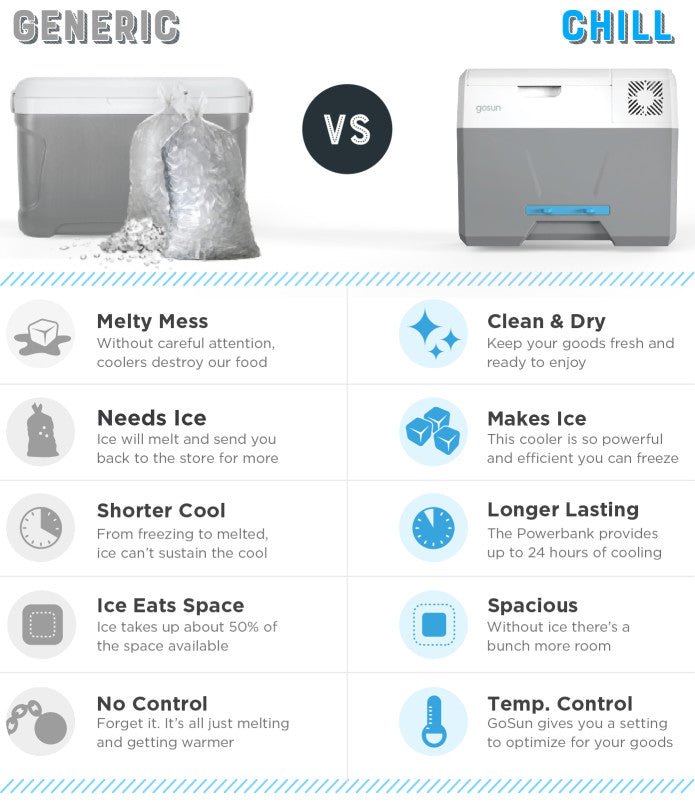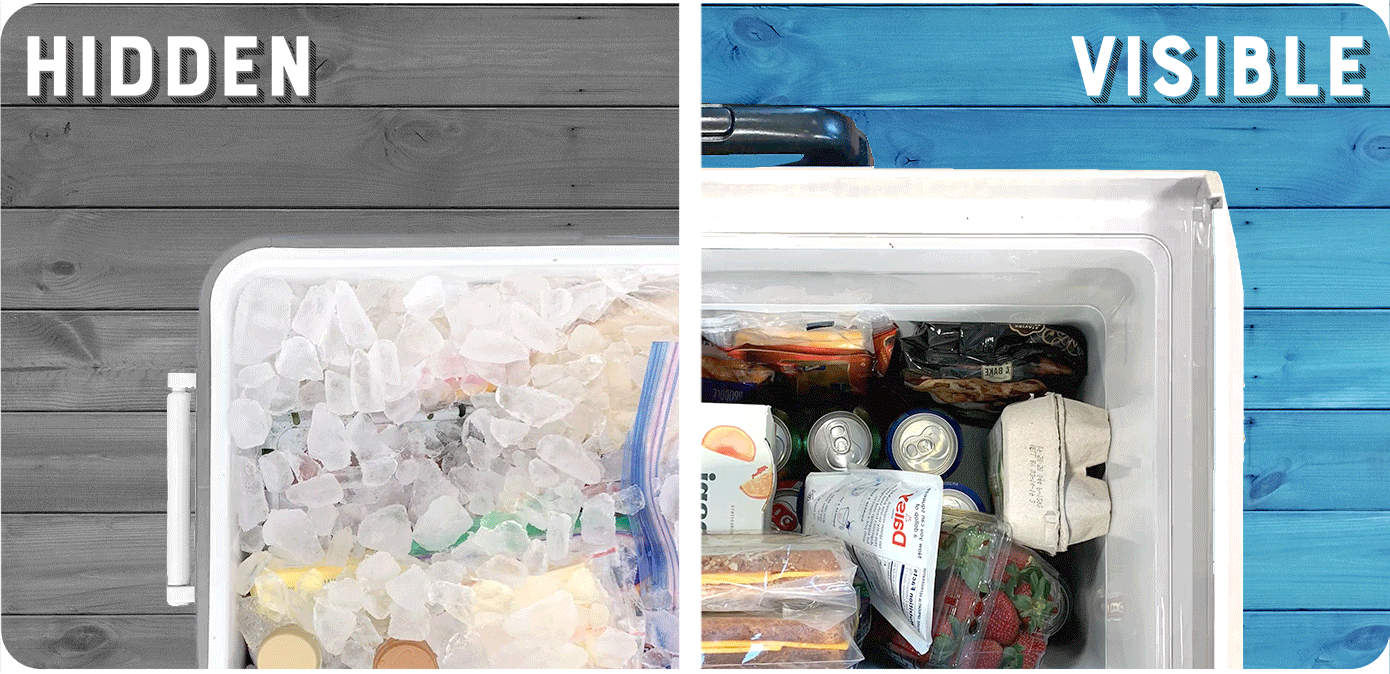 Coolers are a pain in the ICE...
This is the best way to
make sure your investment in food is safe.  No more worries about
crushing and freezing the food that's touching the ice or having to
organize the sandwiches so they aren't drenched by the time you get
there.  Food always looks good going in, but not so good when it
comes time to eat it.
Fashion coolers beware
Sticky, spoiled, stinky... $400 over-built coolers may fend off grizzly bears, but they still rely on ice that's heavy, takes up space and leaves everything soggy.  We haven't found a cooler yet that drives to the store to buy more ice.  
Now you can stay cool with Solar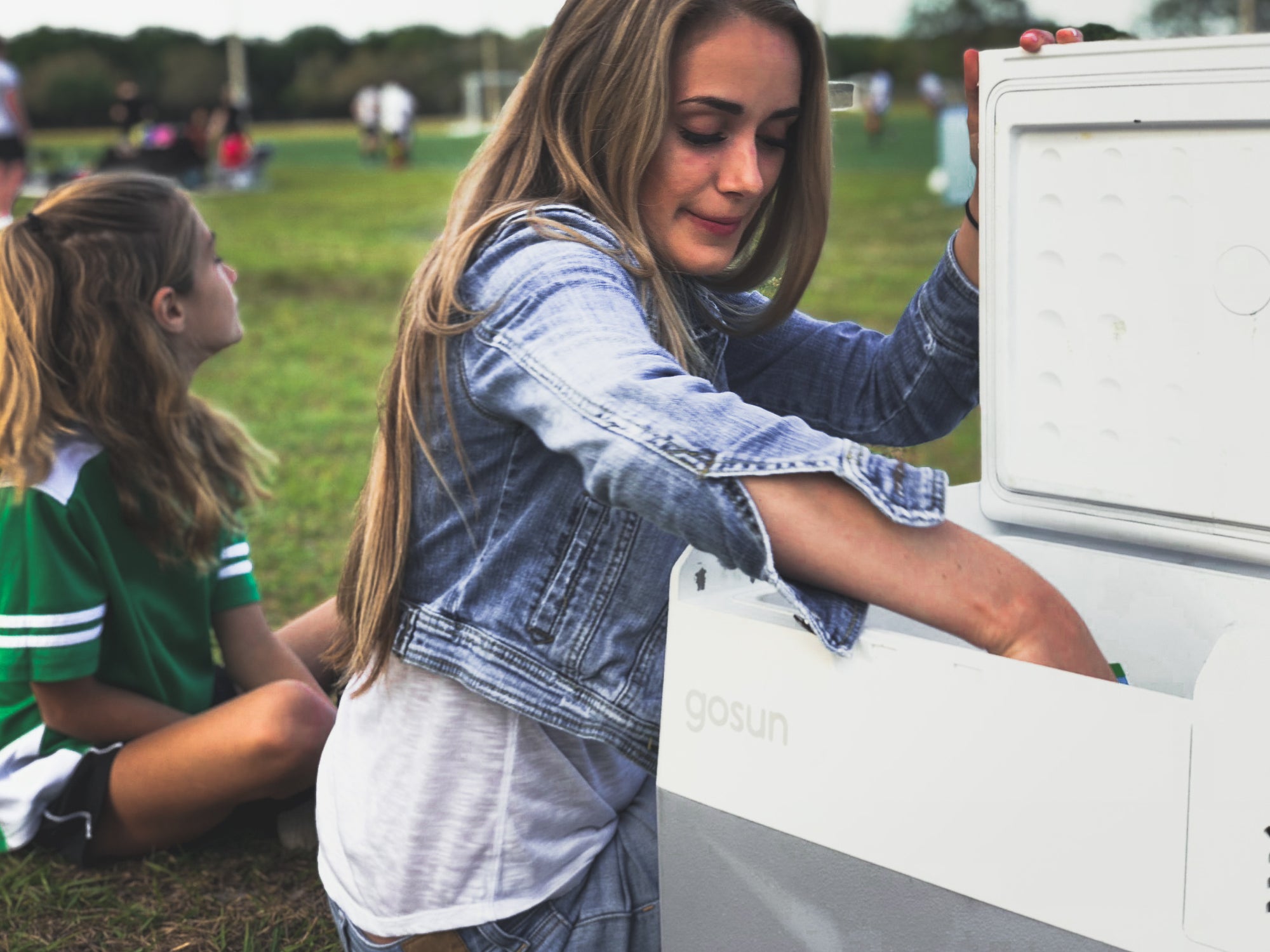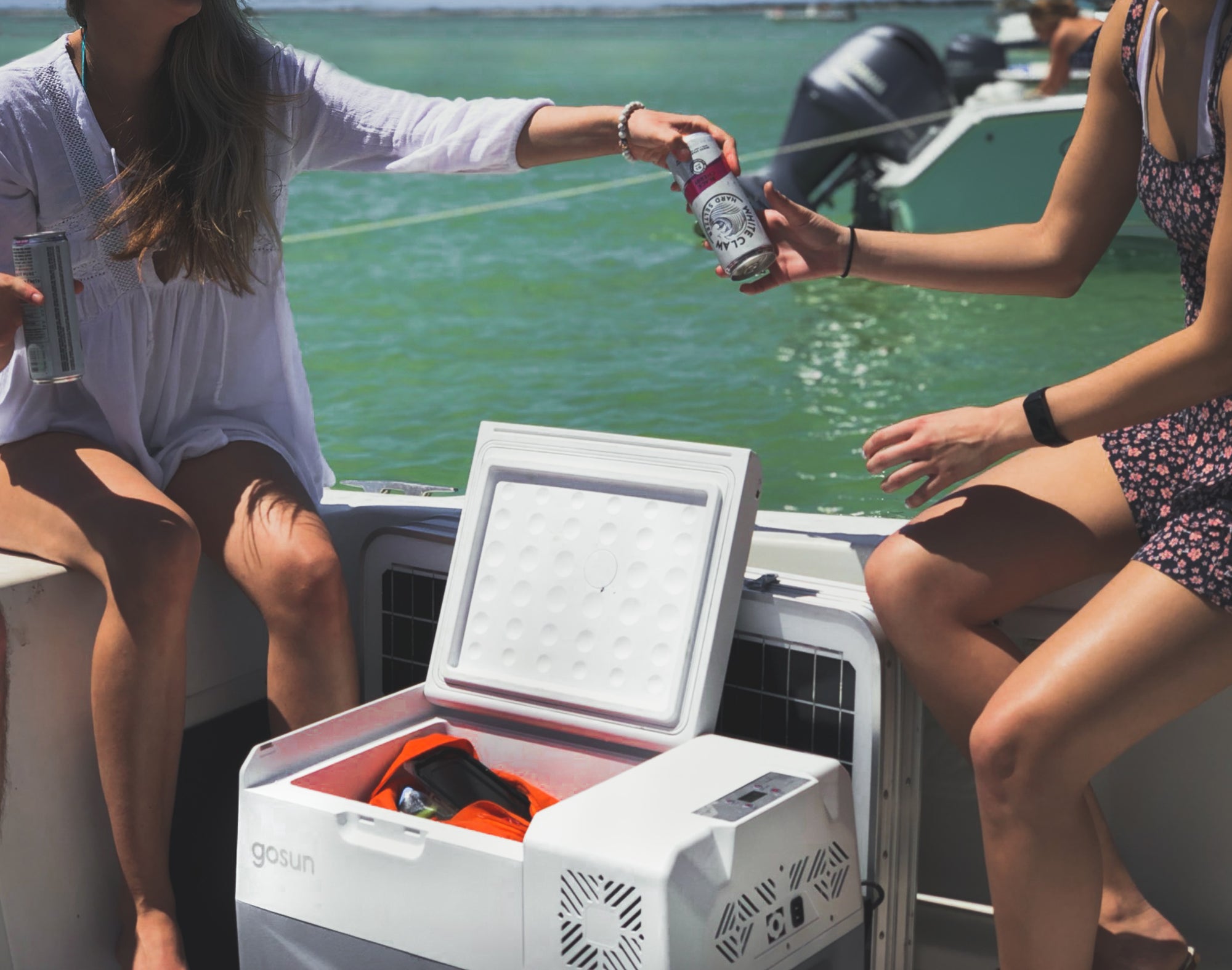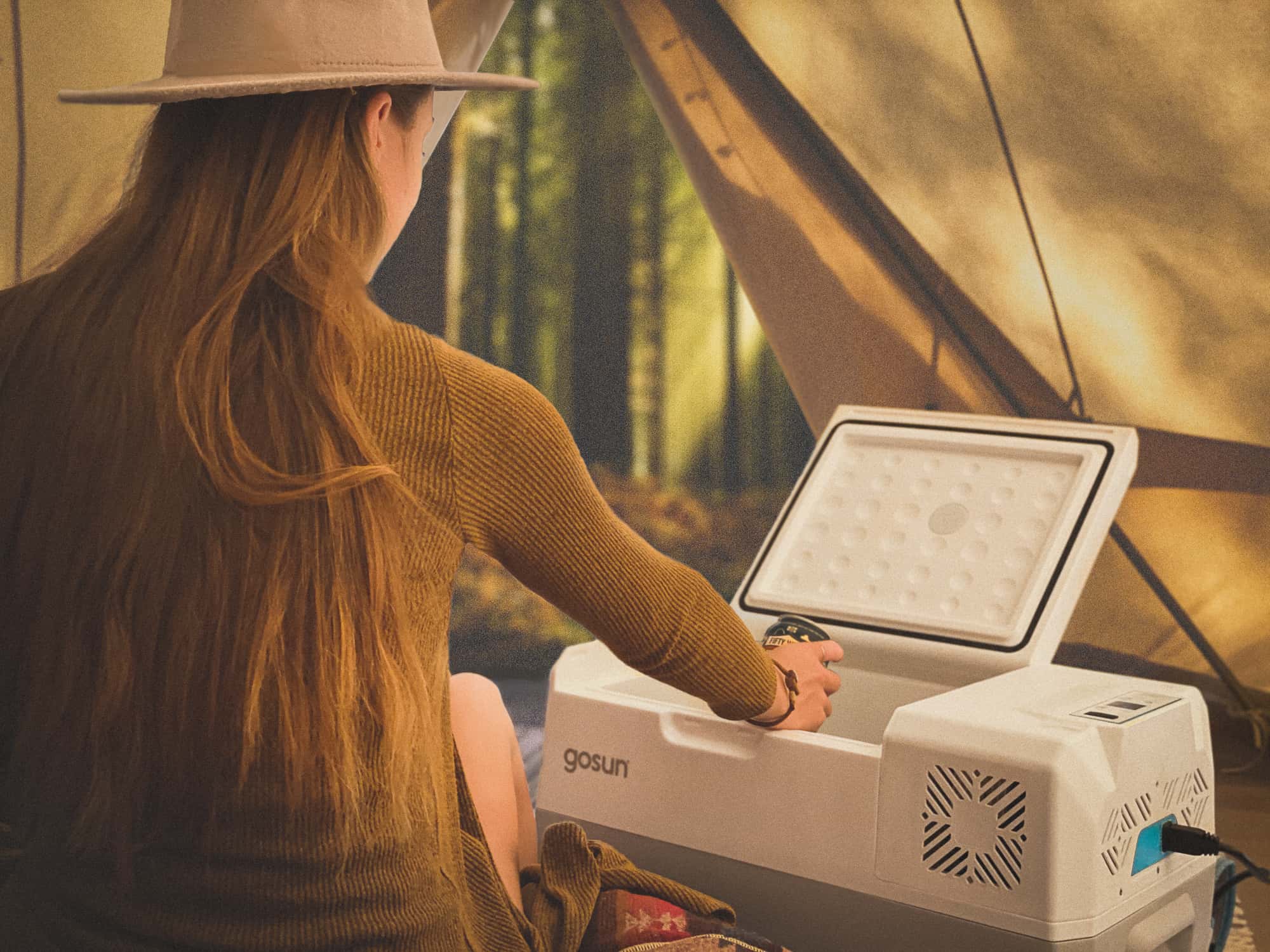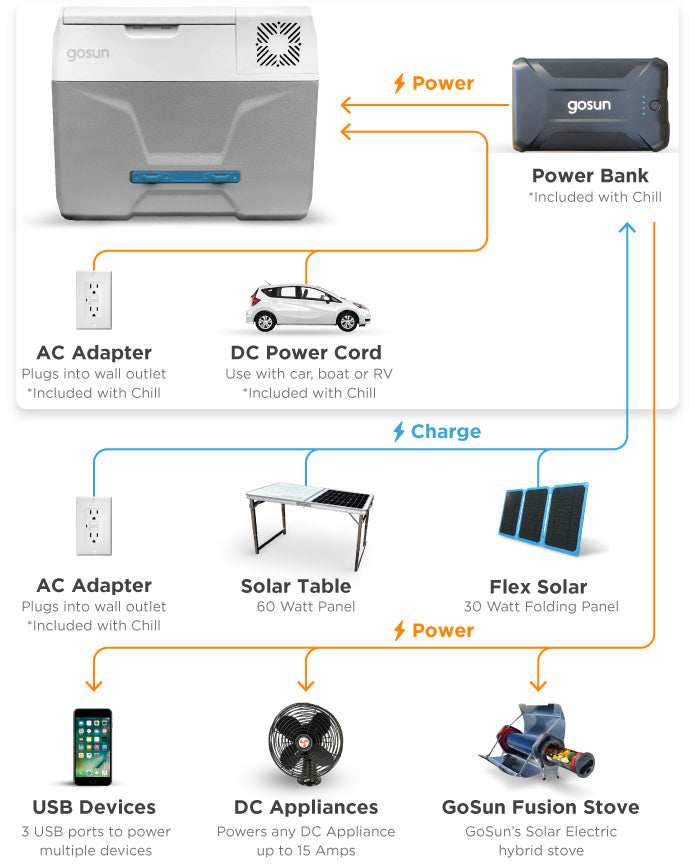 Multi-Modal Power, means you've got options
GoSun Chill can be powered by multiple power sources, including: Powerbank, AC Adapter, 12 Volt Cord (car port charger), Solar Table, or Flexible Solar Panels. This way, you can access the most convenient power sources when you need it. To charge the Powerbank, plug in the included AC Adapter into any wall socket (100-250VAC) or use one of our two solar charging options - the Solar Table or Flexible Solar Panel.

Same size, more space.
The savings are immediate, no more wasting time on melting ice.  Without ice you can use 100% of the cooler's volume. GoSun Chill has nearly double the room for food and drinks when compared with coolers of equal dimensions.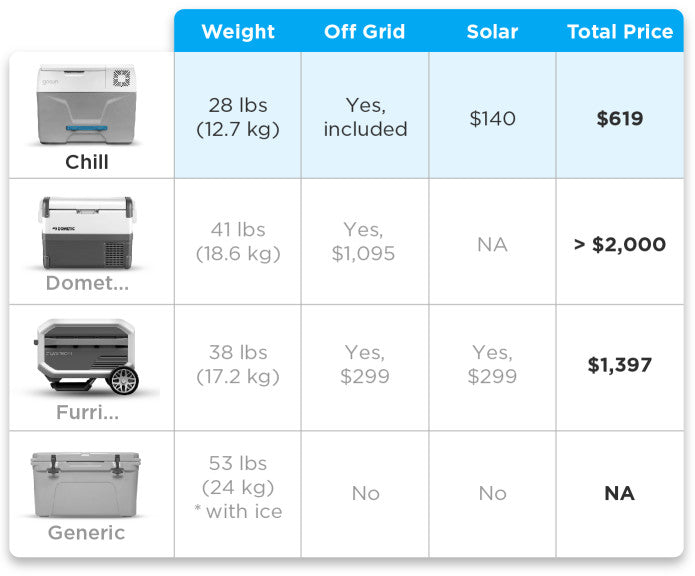 How the Chill Compares
Among portable fridges, there is nothing that gets close to the Chill. At half the price, GoSun's complete solar powered cooler is more accessible, plus it's compatible with the complete off-grid kitchen.
A deeper look into the features.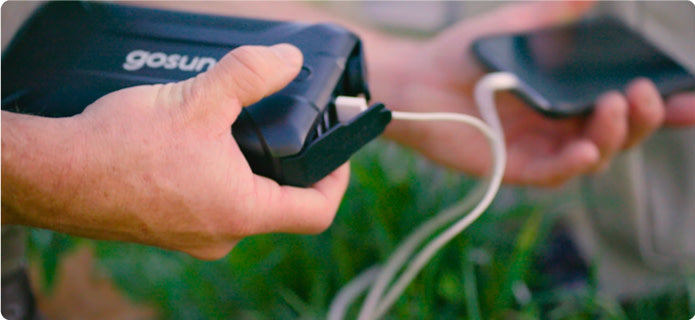 Charge devices
Power when you need it, the detachable Powerbank can fully recharge your phone over 10 times.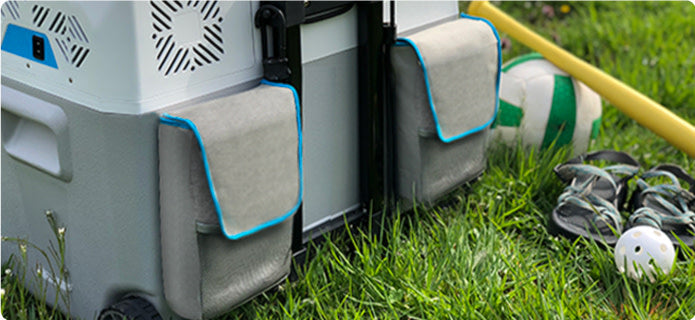 Storage pouches
Accessory pouches hold all your essentials, with lots of room for extras: keys, cards, phone...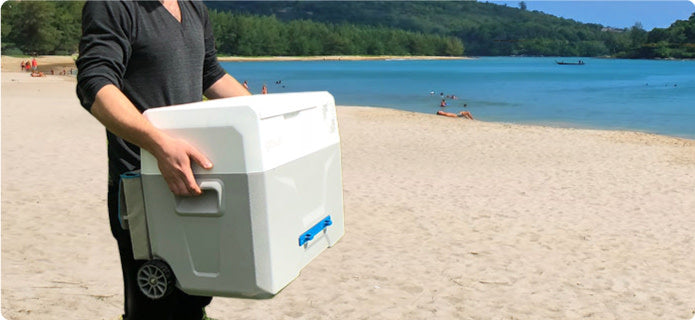 Easy carry handles
Integrated handles and a dry weight of 28 LBS (13kg), make it easy to carry the Chill or load up.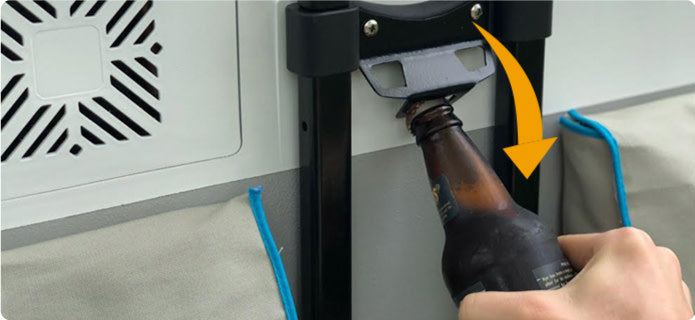 Bottle opener
No searching, you can pop open the bottle cap right on-board.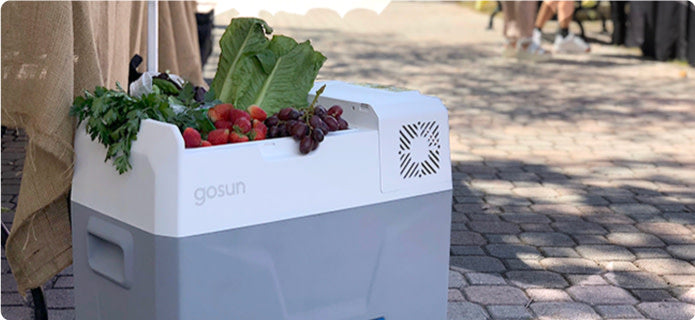 Removable lid
Great for when serving or display your goods, the insulated lid comes on and off in a snap.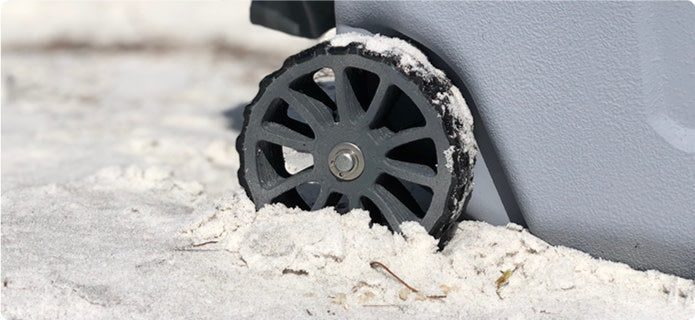 All-terrain wheels
Possibly the greatest invention of all time, these rugged wheels are ready for action.