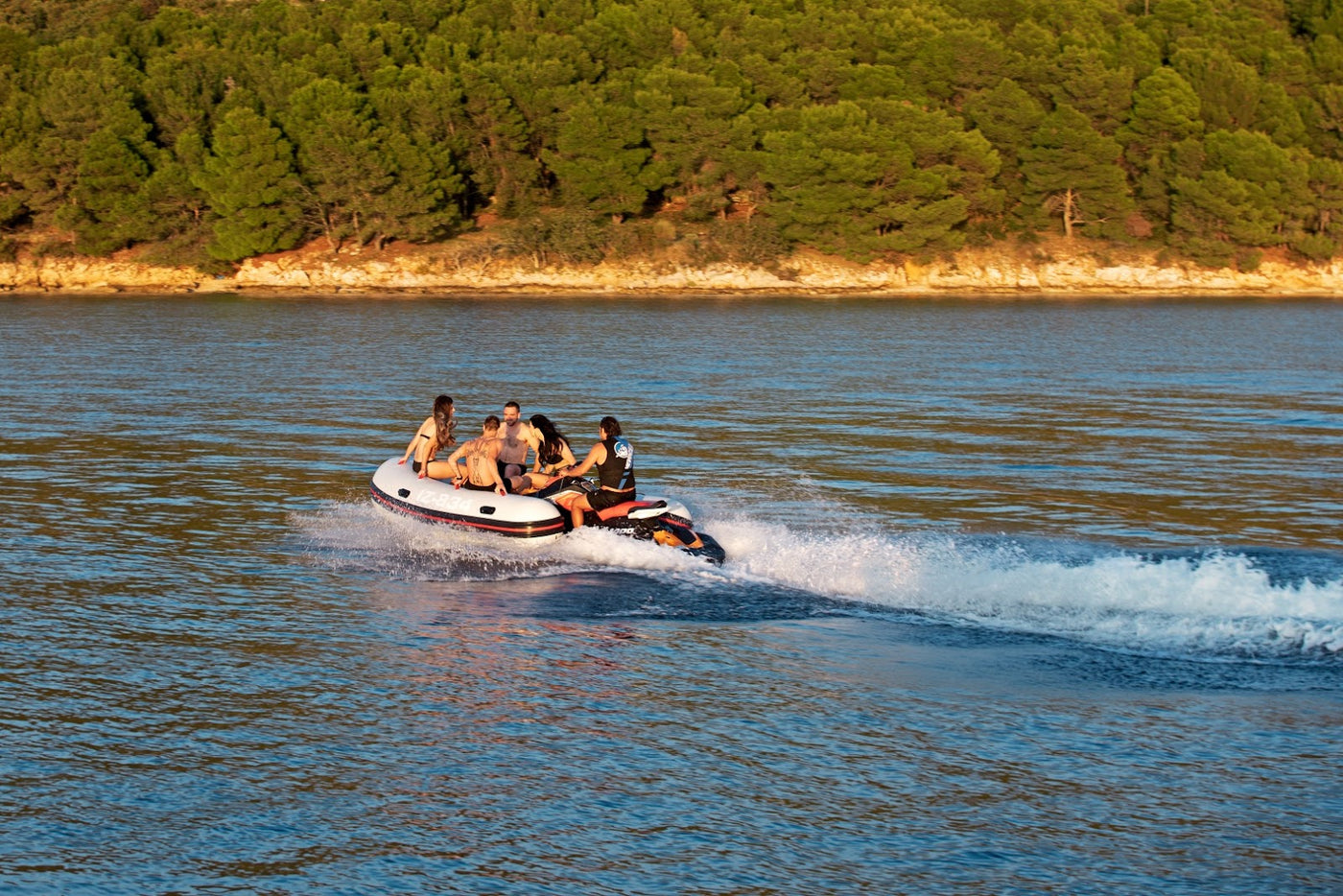 Jet Boat
Turn your jet ski into a six passenger run about. Easy to attach, about 60 LBS, compact when deflated. Fits most jetskis.
Starting price approximately $3,000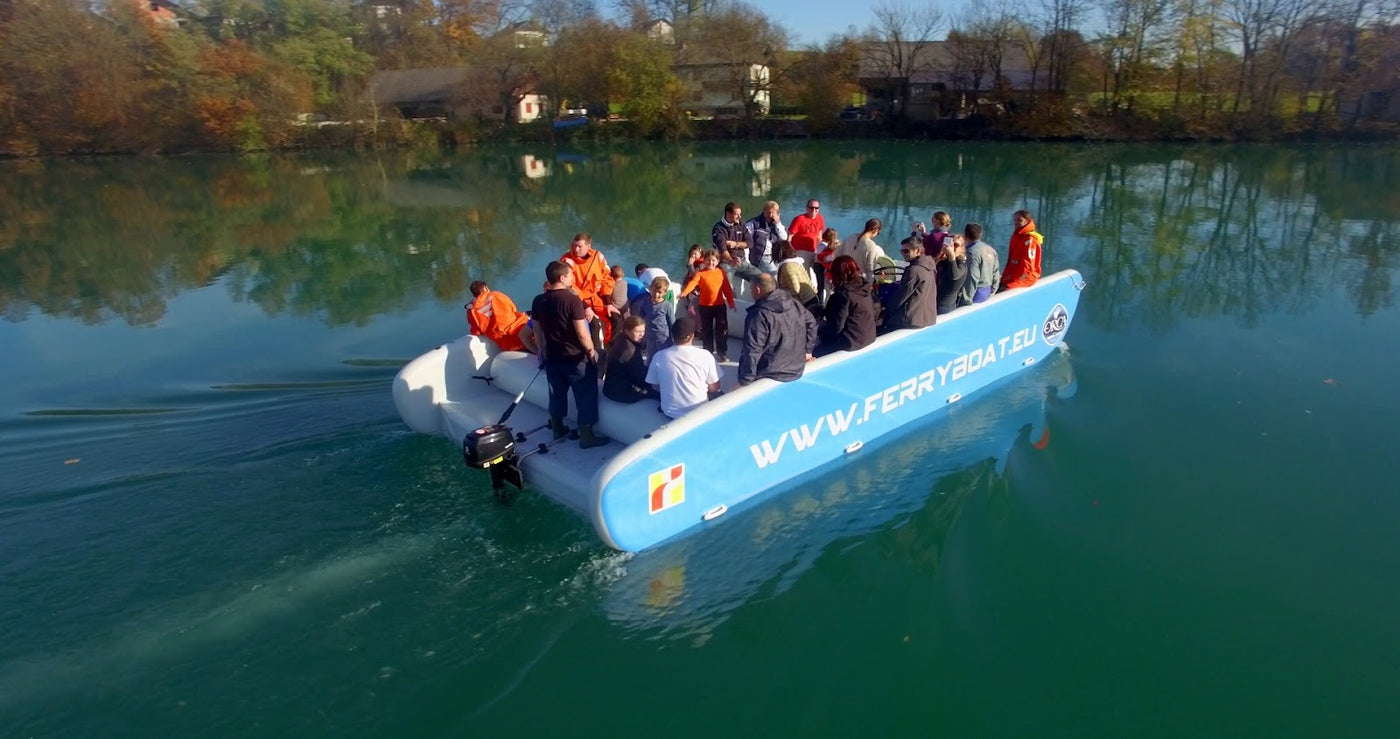 Ferry Boat
World's most efficient boat in terms of load capacity to boat weight. Can carry people,, vehicles or heavy equipment  up to 10,000 pounds! 
Starting price at $9,000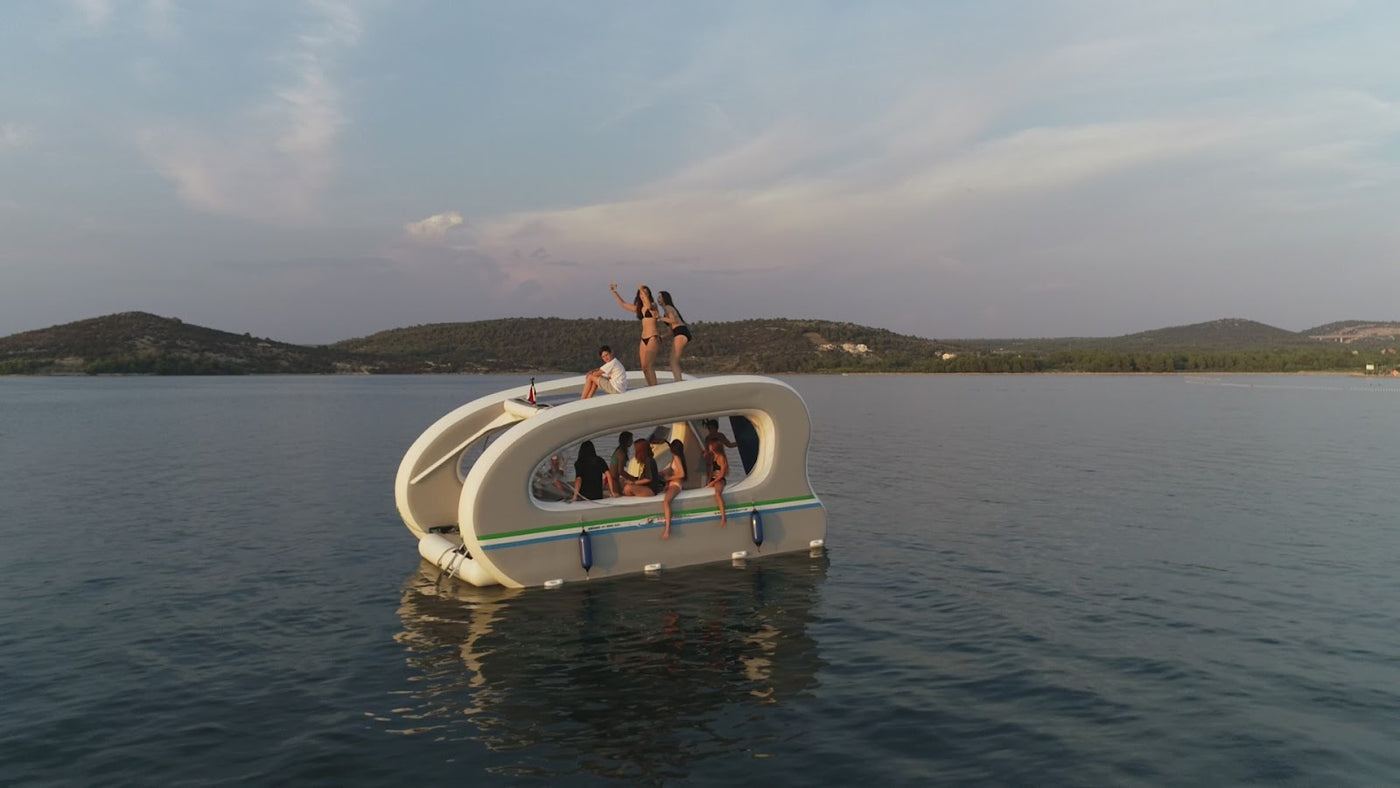 Large Inflatable Recreation Boat
Masssive Inflatable Boat like a pontoon party barge. 16 feet long, 9.5 feet wide, and 8 feet tall. Over 100 square feet below, over 50 square feet upper deck. Fits a dozen passengers.
Starting price at $14,000
Contact GoSun to explore your inflatable solution at: sales@gosun.co