Outfit your Camper Van with GoSun
Planning your dream van build? Looking to upgrade your rig with more solar gear? GoSun has the perfect suite of reliable solar powered appliances for your home away from home.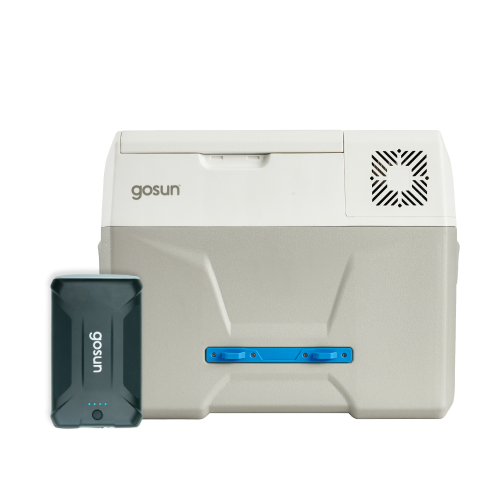 Ditch the Ice and Chill
GoSun Chill is a portable, more versatile alternative to traditional RV refrigerators, and never needs ice like regular coolers. Low power demand plus adjustable temperature controls help keep your food fresh for the entire adventure.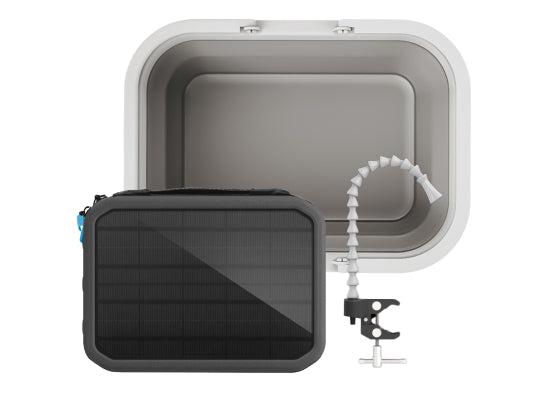 Water Simplified with Flow
Carry less water and use less water thanks to the GoSun Flow's super efficient pump and nozzle. Plus, an inline filter allows you to replenish your drinking water supply from any water source.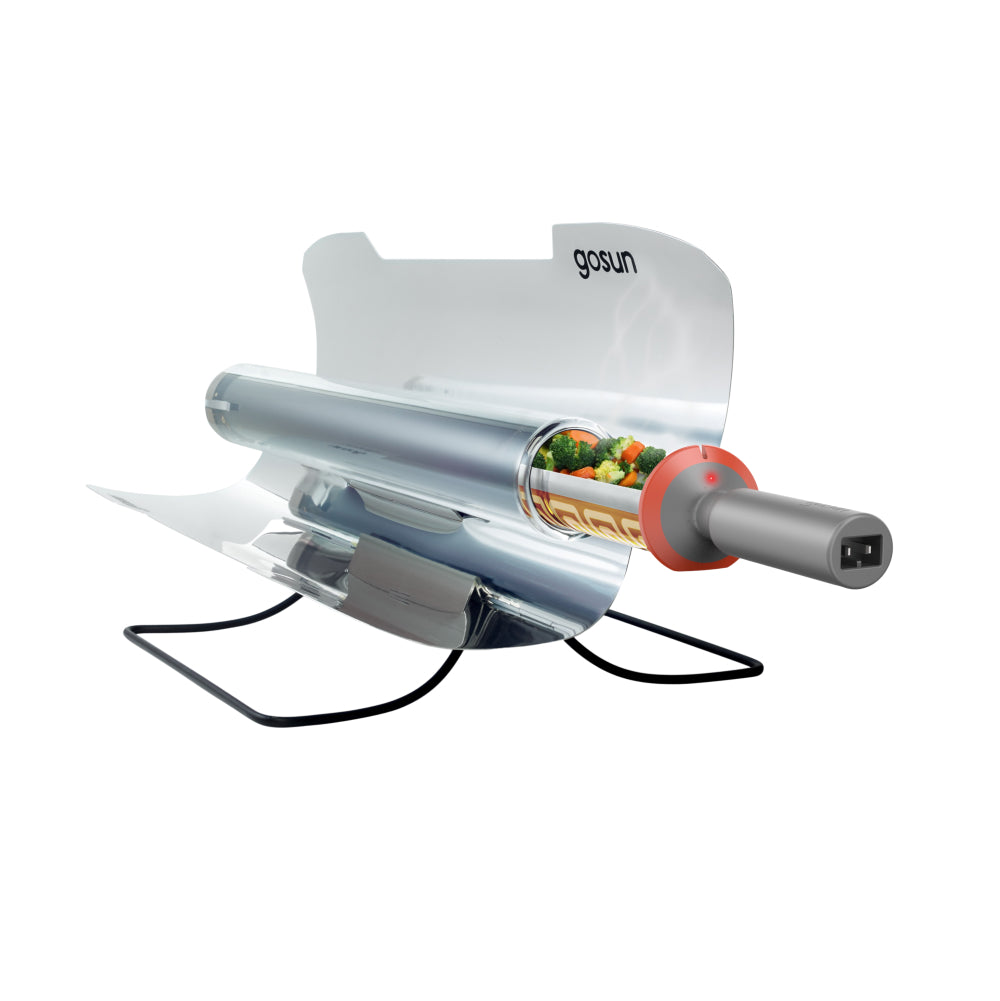 Hybrid Solar + 12 Volt Oven
Cook delicious meals with the power of the Sun- no propane needed. The GoSun Sport-E cooks with solar power during the day, and electricity at night. Feeds two made in just 20 minutes at 350°F.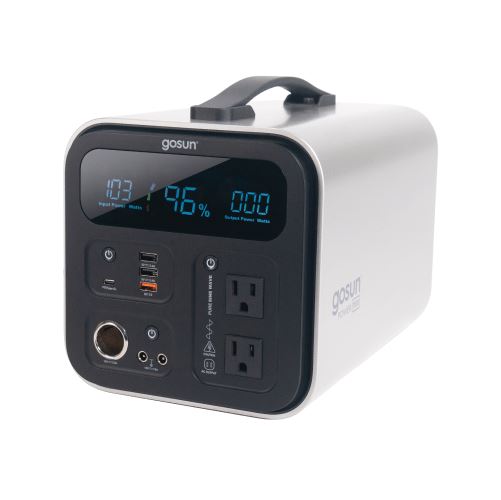 Portable Power On the Go
GoSun Power 1100 packs an impressive amount of energy in a small form factor. Packed with outlets, it's perfect for running all of your van's appliances and personal devices.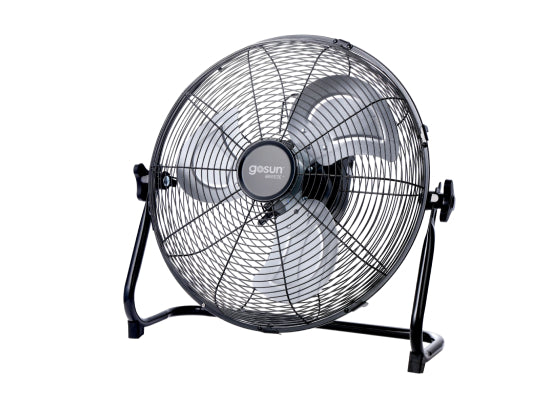 Keep cool with Breeze
GoSun Breeze is a super efficient fan that pairs perfectly with any of 12 volt source or powerbank. Super efficient so it can be used all day and night to keep your van cool.
Charge with Solar Table
GoSun's Solar Table 120 is an adjustable folding table with a built in 120 Watt solar panel. Perfect for charging your devices and Power Banks or becoming a surface.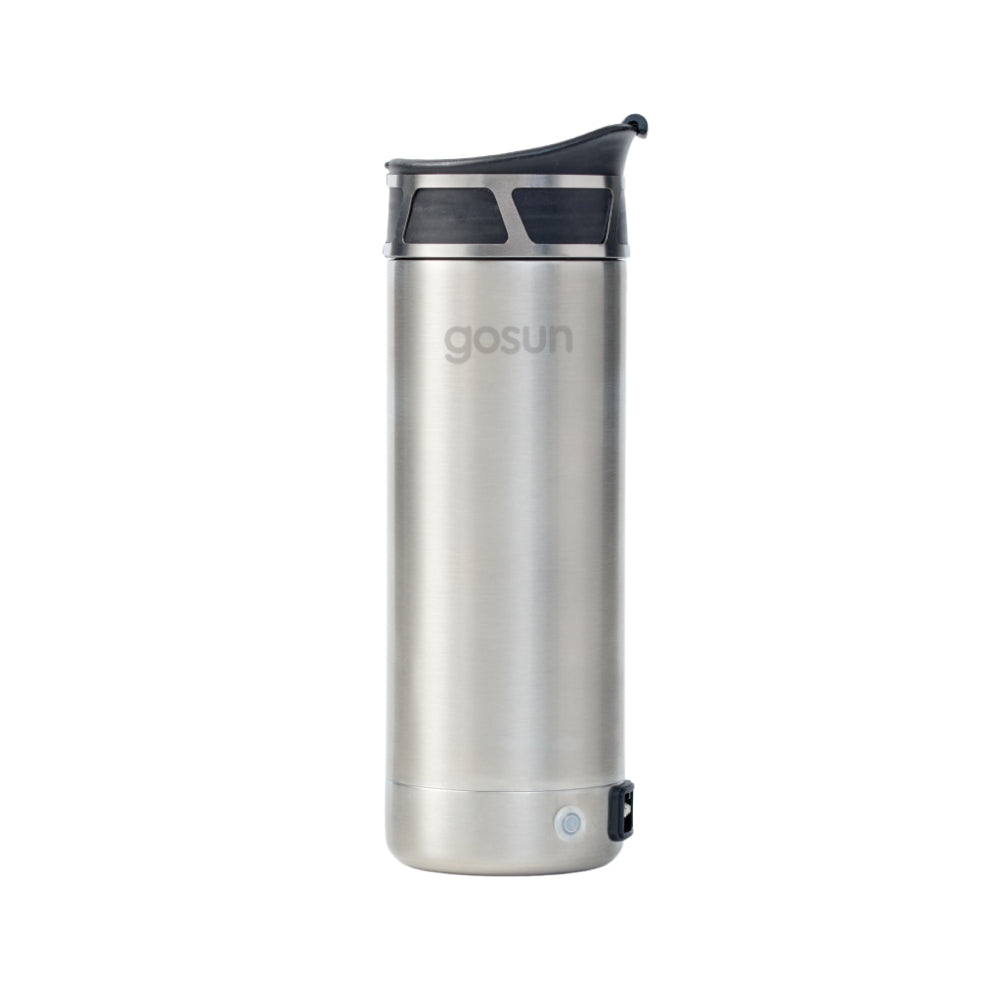 Brew Coffee or Tea
An all-in-one heater, french press and travel mug, GoSun Brew uses a fraction of the energy and makes great tasting coffee on the go. Keep it simple and accessible.
Keep Warm during the Cold
GoSun's Heated Blanket is perfect for chilly nights inside or outside of your van. Heat where and when you need it, just plug into a powerbank or your vehicle's 12v outlet.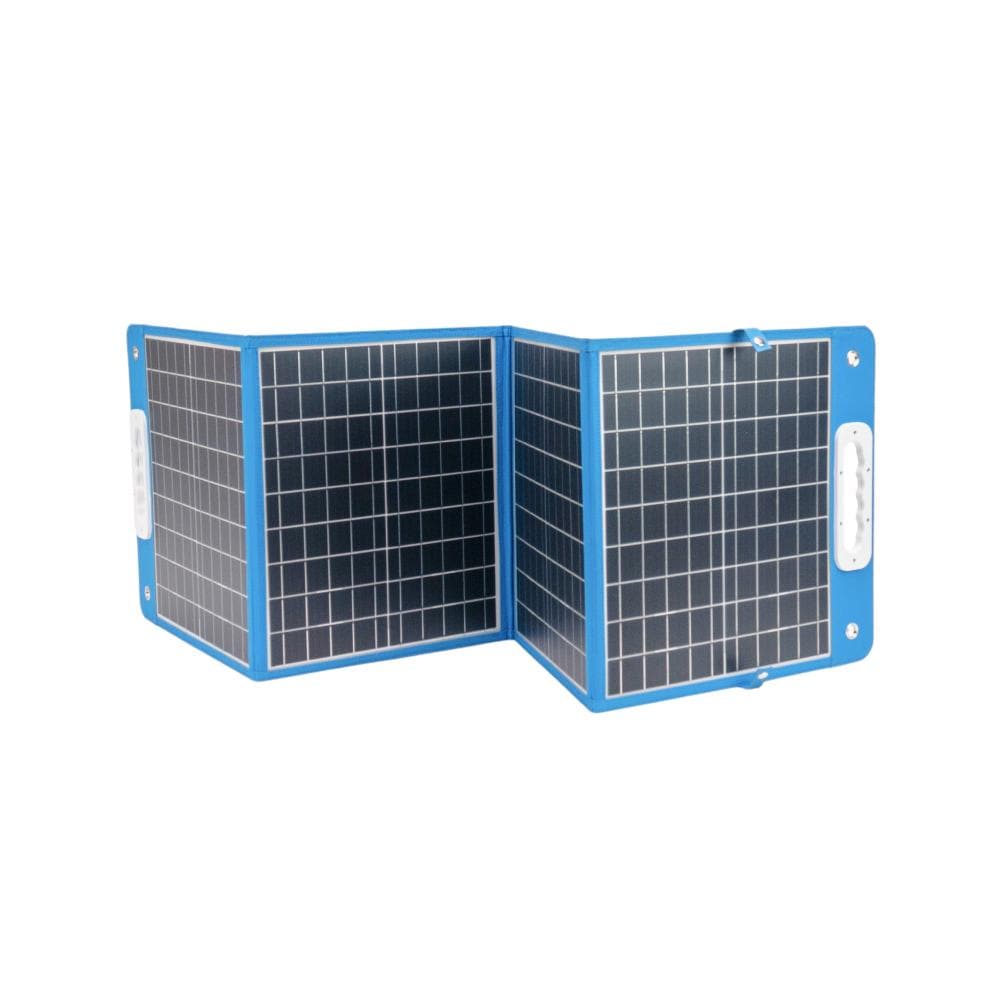 Stay Charged with Solar
GoSun Solar 100 watt panel is very compact when not in use and folds out to produce up to 100 watts - great way to keep your devices and Powerbanks charged.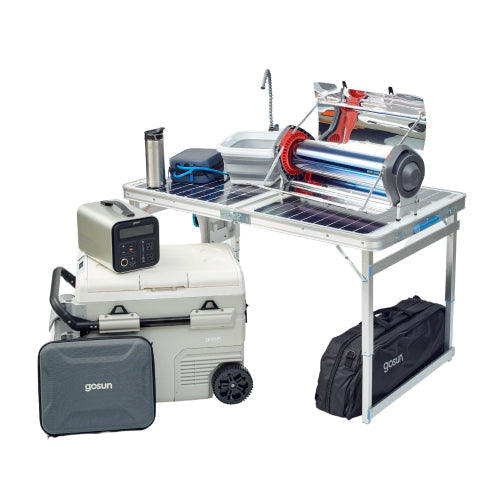 All-In-One Solar Package
GoSun Grid includes one of every legacy product built for Good Energy. Buying as bundle gives you the best price and simplest path to start your solar living adventure.