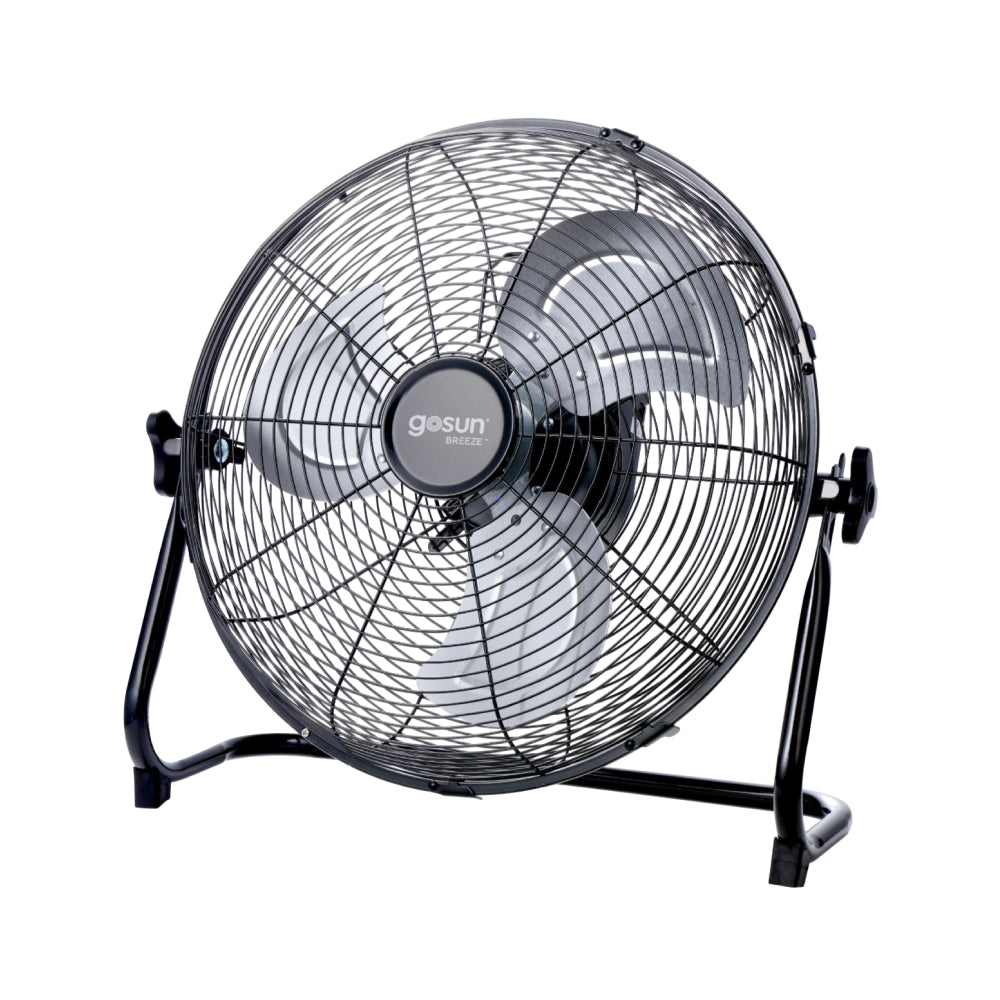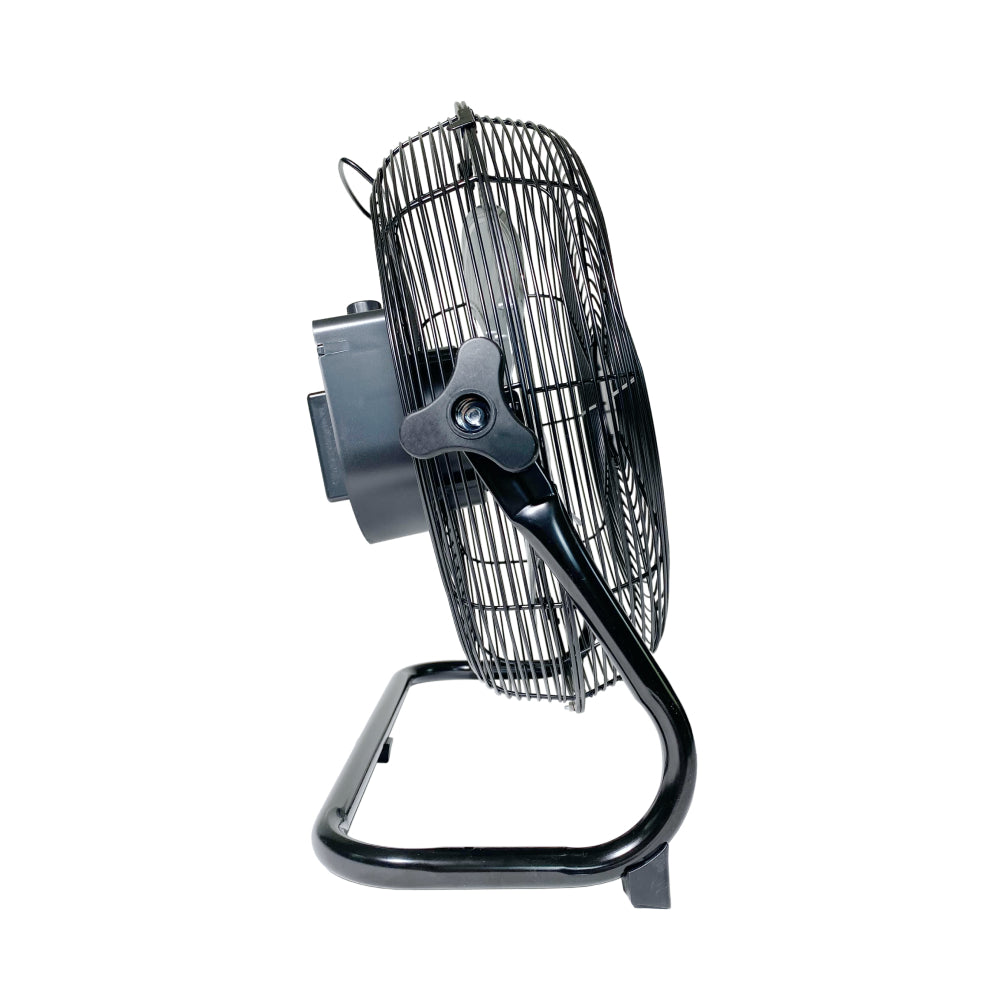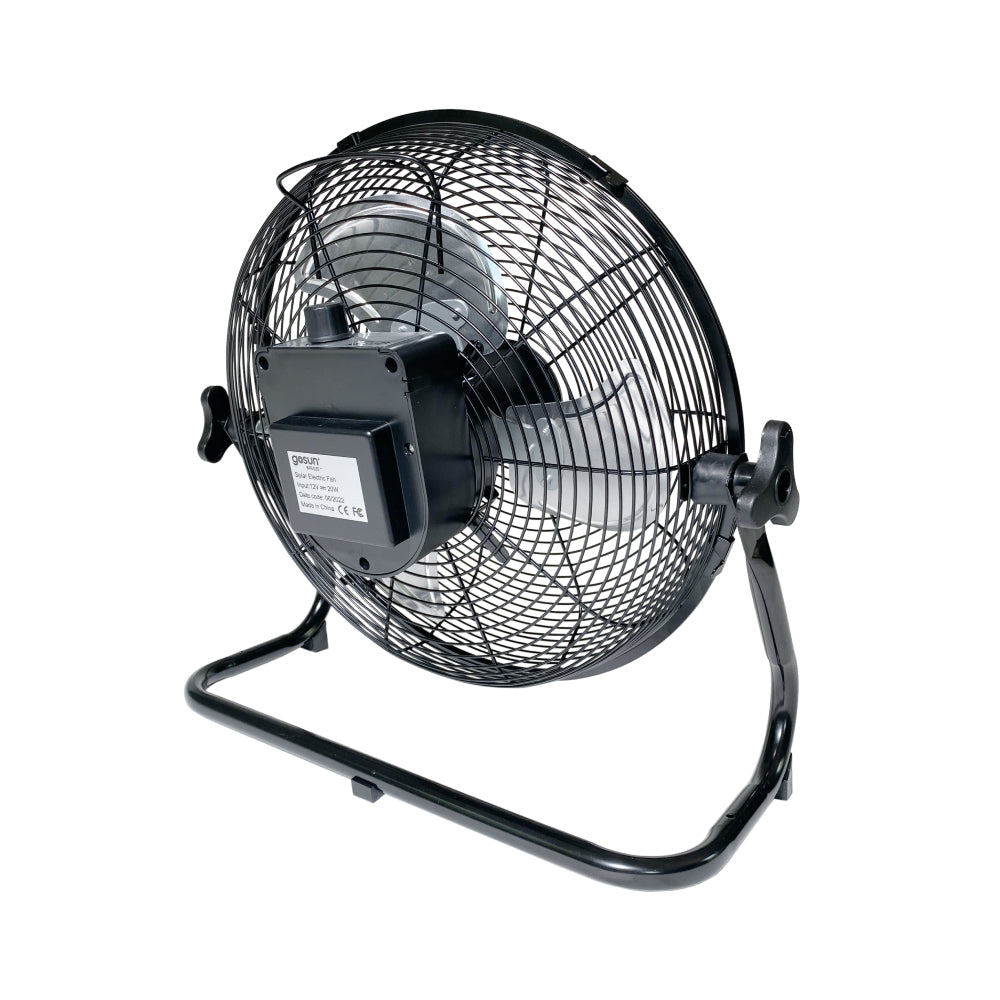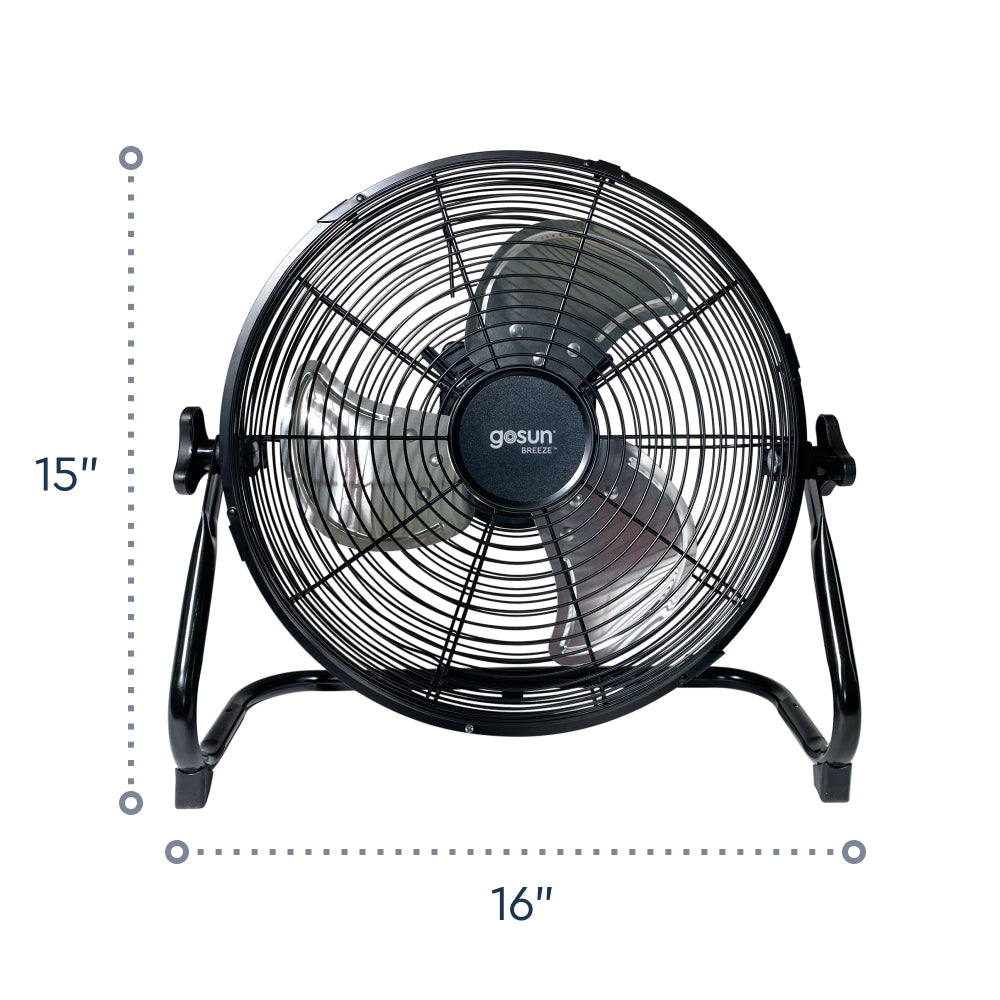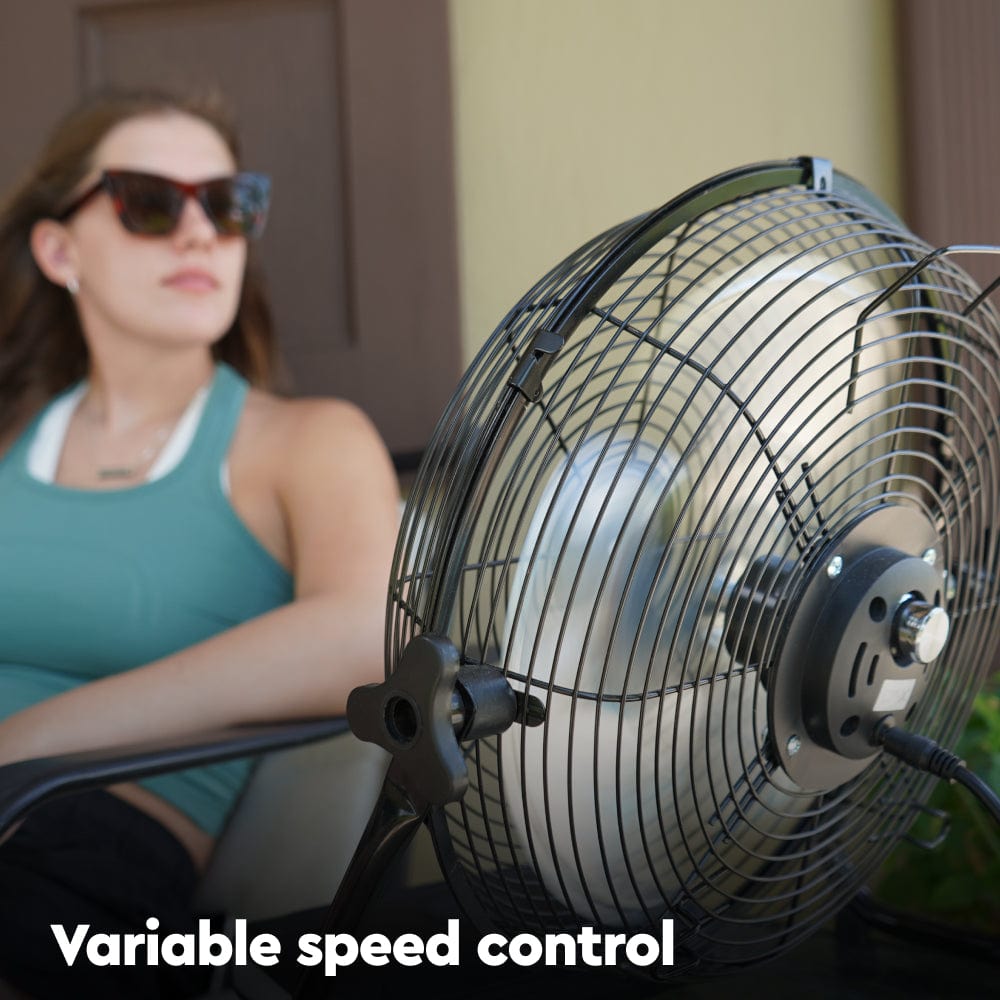 Breeze
This powerful fan is the most efficient portable fan in the industry, plus it's super quiet, high speed, adjustable, and durable. Power the Breeze with any 12V source found in every car, truck, boat or RV, or one of GoSun's optional solar panels or Powerbanks. 
In stock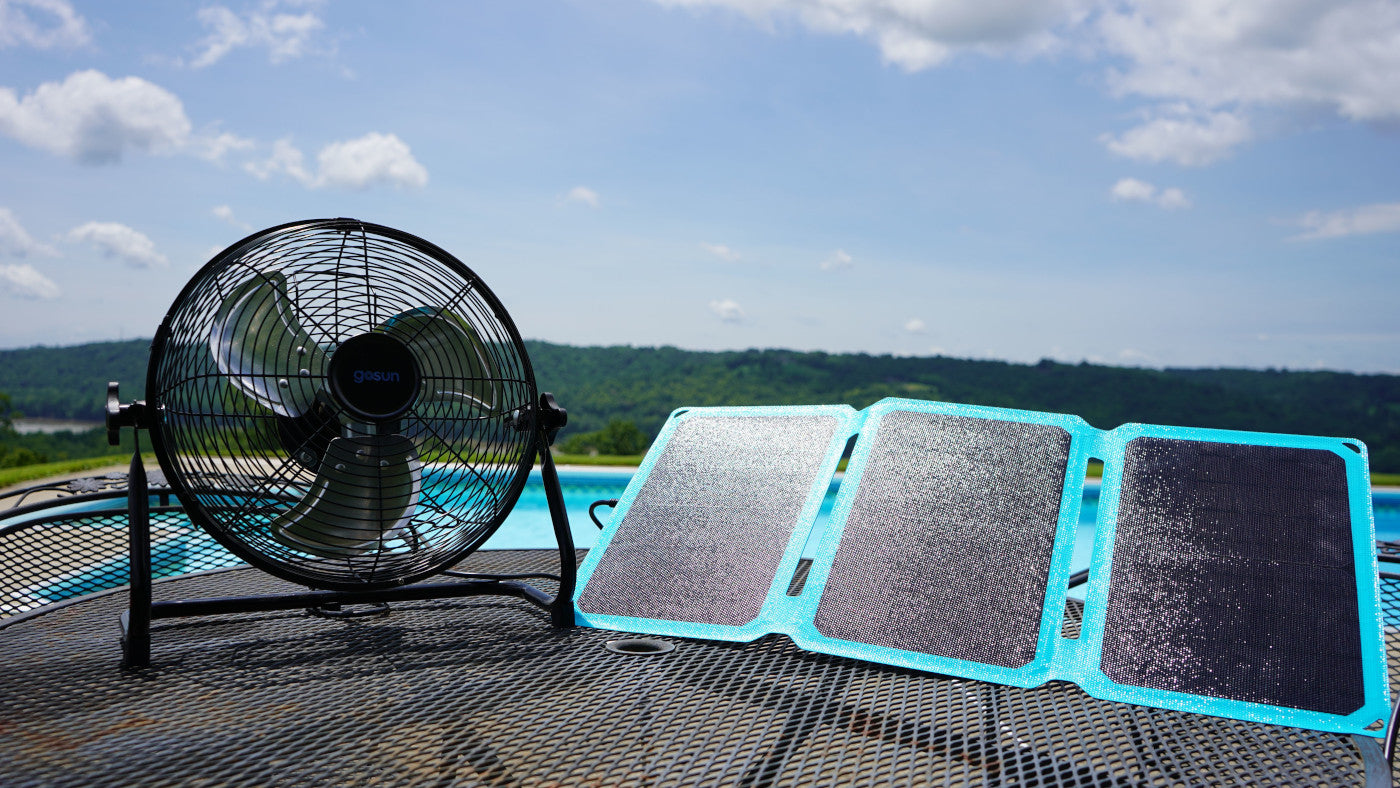 Energy efficient heat relief
With the highest efficiency rating on the market, the Breeze can run directly from GoSun Solar Chargers. Stay cool for as long as the sun shines, then switch to a powerbank to continue running overnight.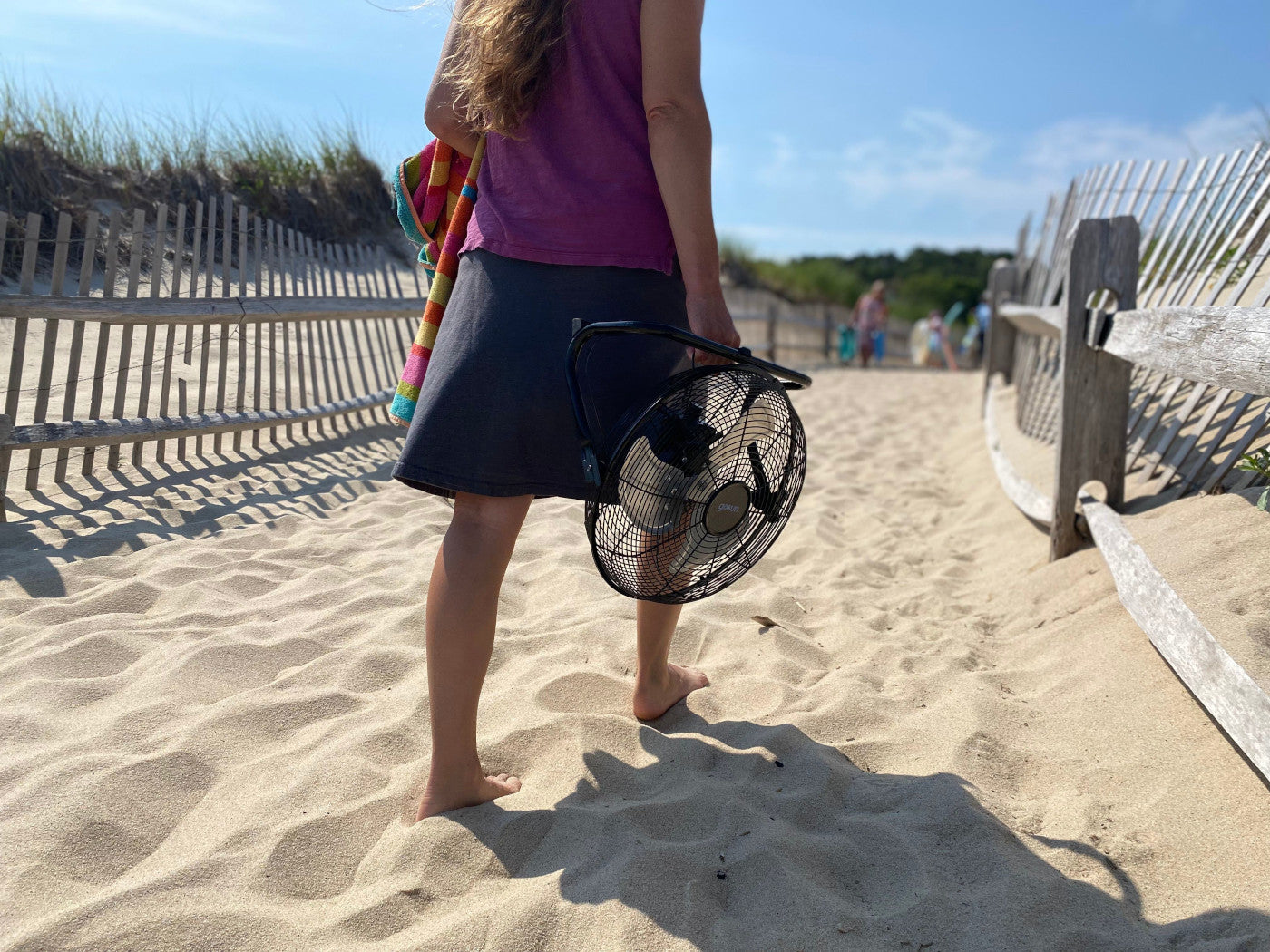 360˚ of cooling power
Designed with a vertical tilting head, the Breeze offers amazing versatility - use on a table and in the sand at the beach or hang overhead in a tent, RV, or cabin.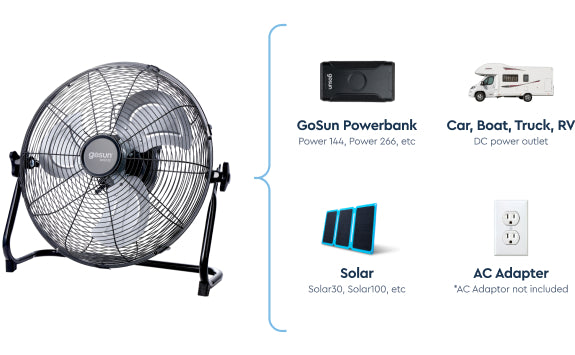 How it works
The Breeze can run off any 12 volt power source like a car, boat or RV. Additionally for extra versatility, it can be powered by any external power banks like GoSun's Power 144 or 266 or directly from solar energy produced by GoSun's Solar Chargers.
Length
17" (180mm)

Width
15" (420mm)

Height
8" (385mm)

Weight: 4.5lbs

12V DC Brushless Motor

Input Voltage: 8-25V

Wind Volume: 1,200 CFM

Wind Velocity: 8.6 m/s

Blowing Angle: 0 - 360º up & down

Power Supply: 12Volt, 15Watt max

Speed Control: stepless speed regulation

Run Time on Power144: high speed setting 8.5 hours, low speed setting 6 days


Fan

Cord: 8ft, male coaxial 5.5x2.1mm to male 12V car plug