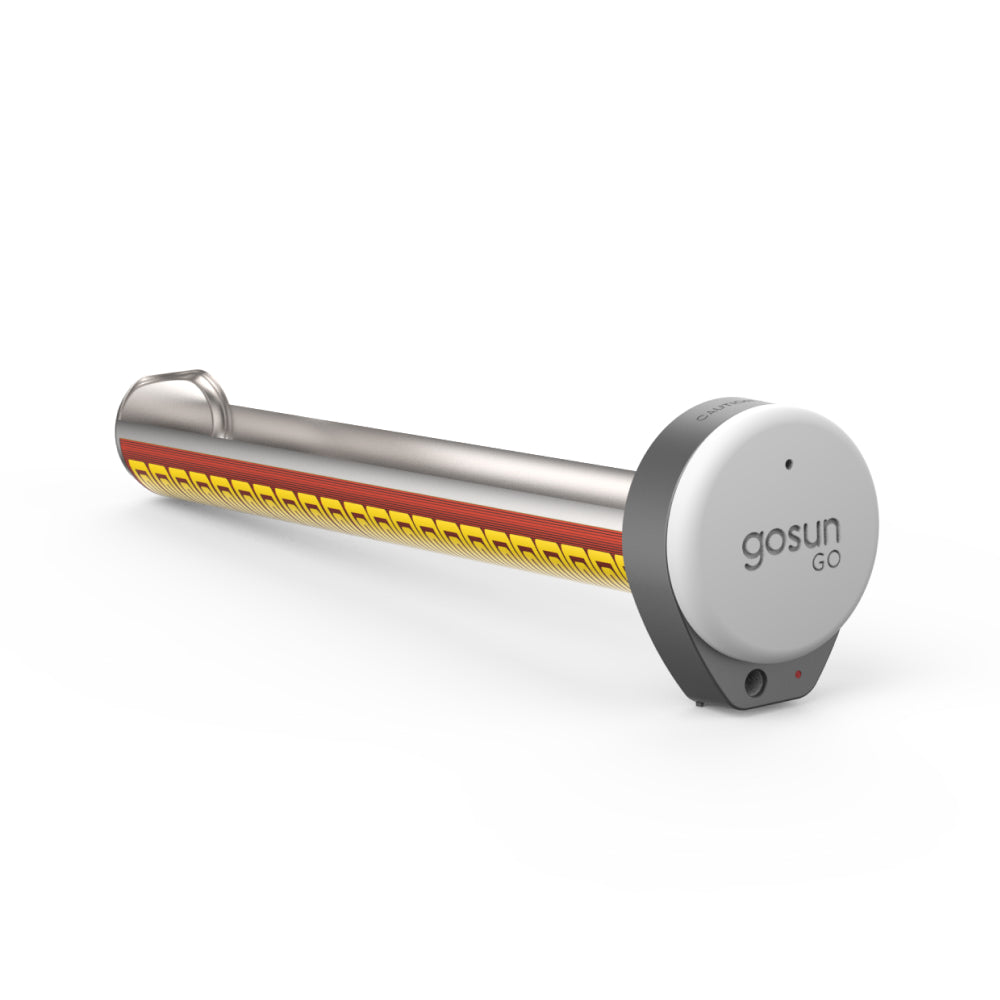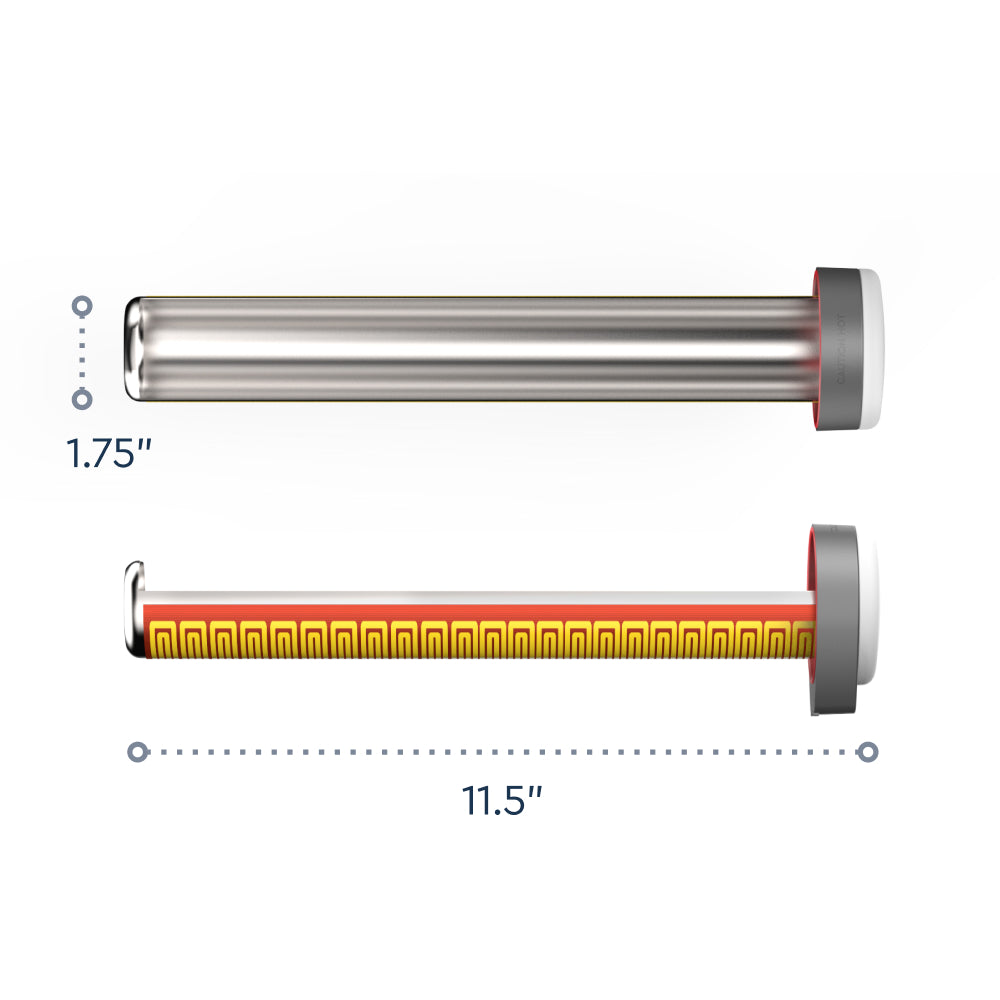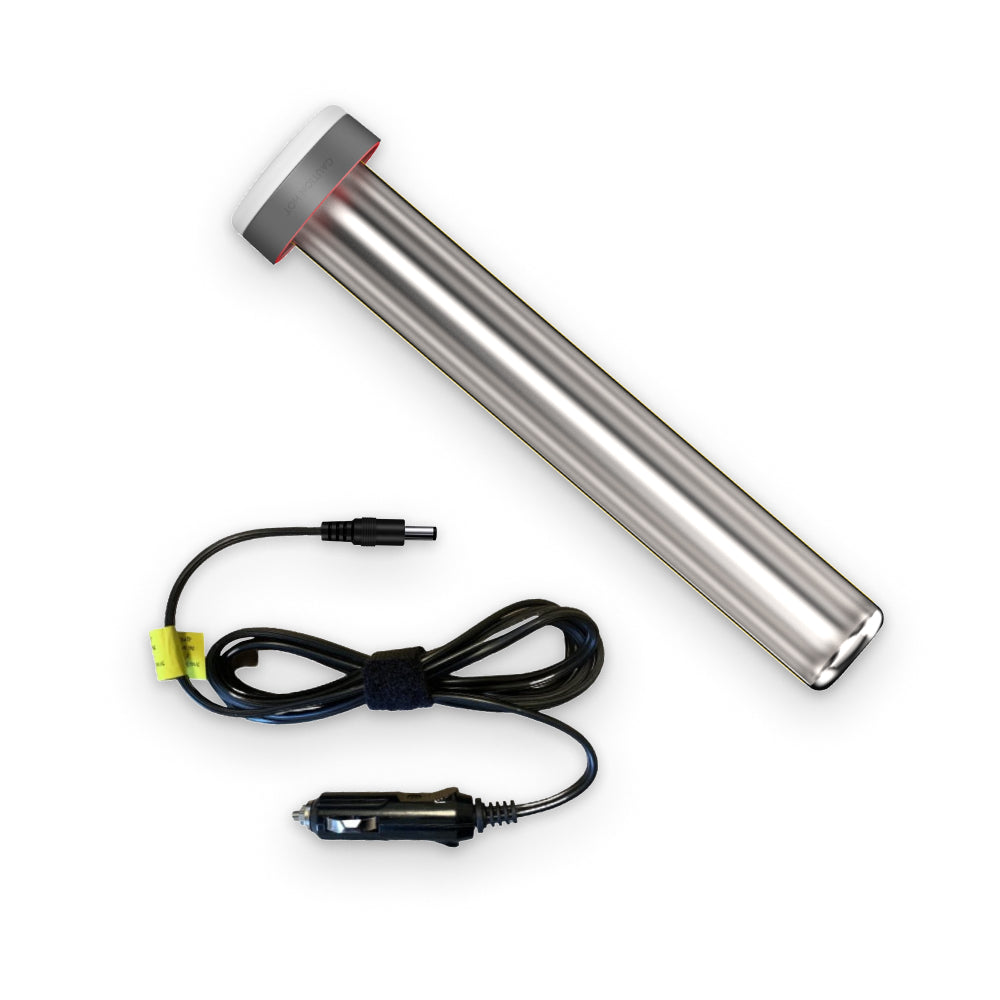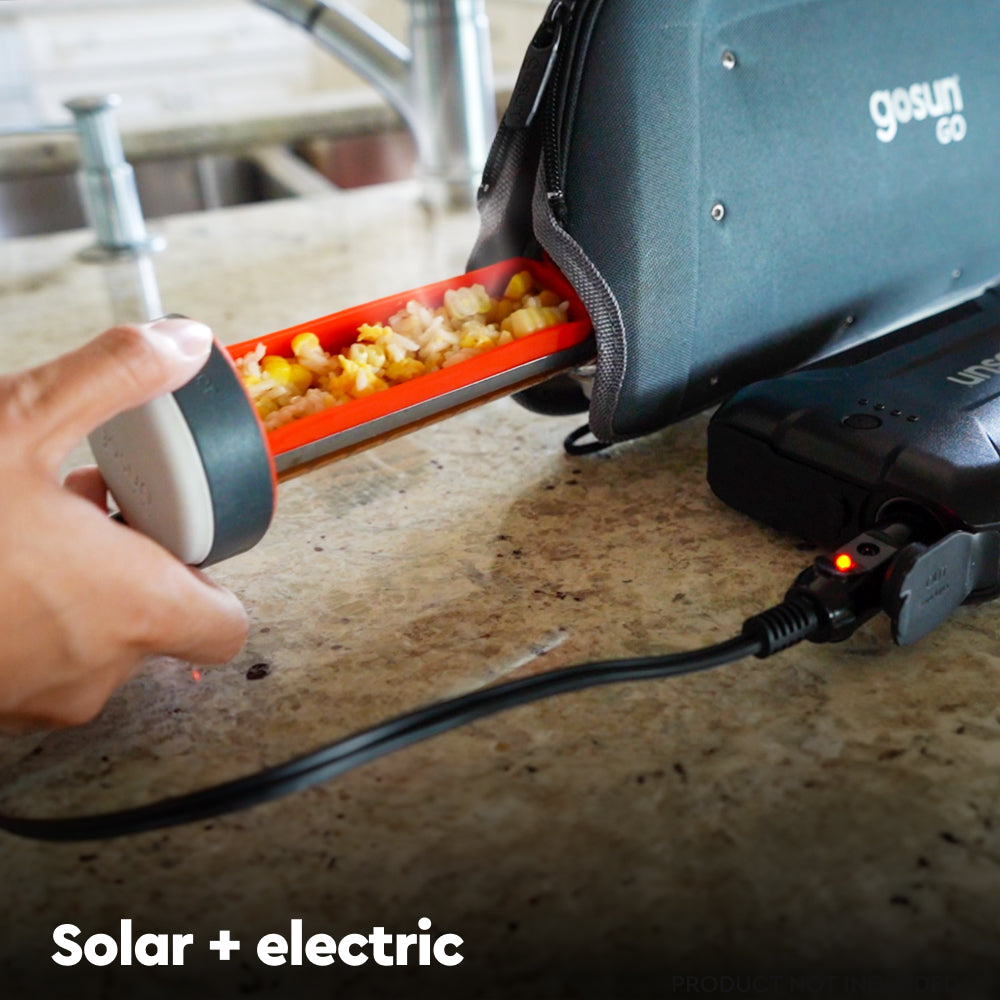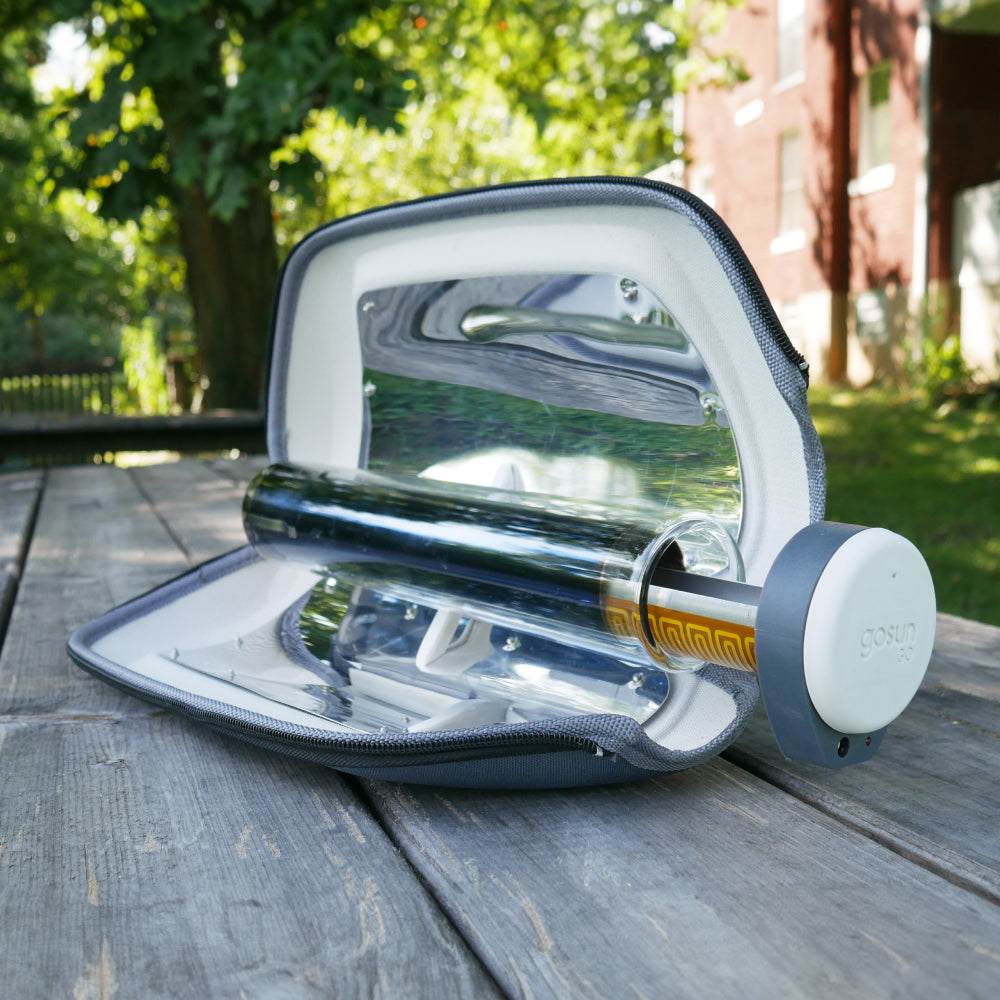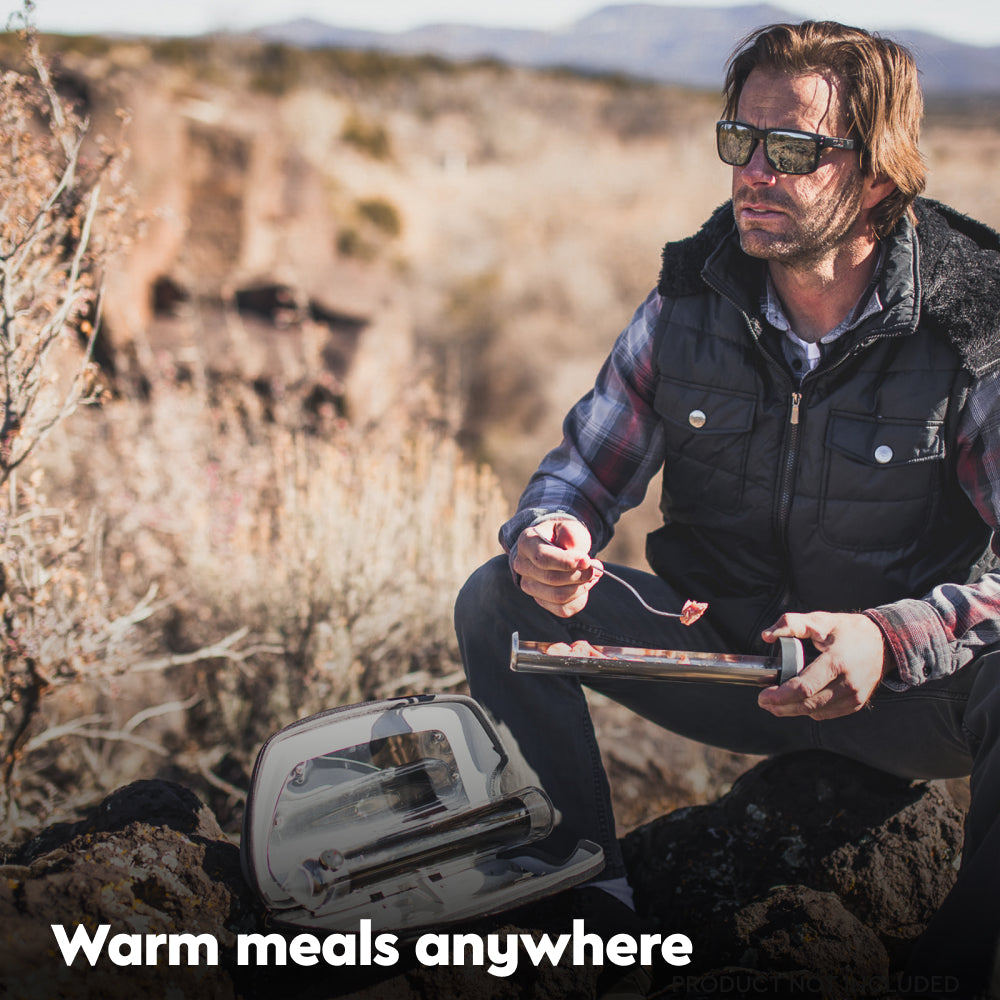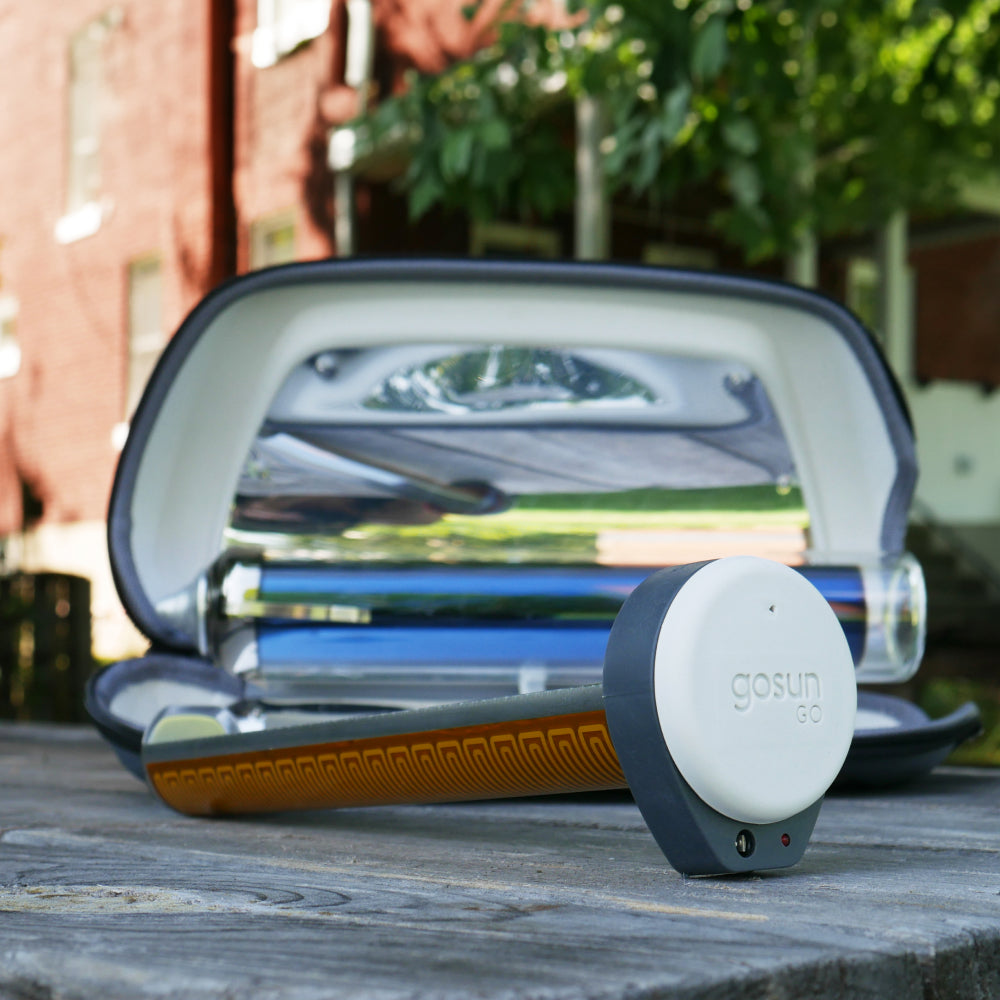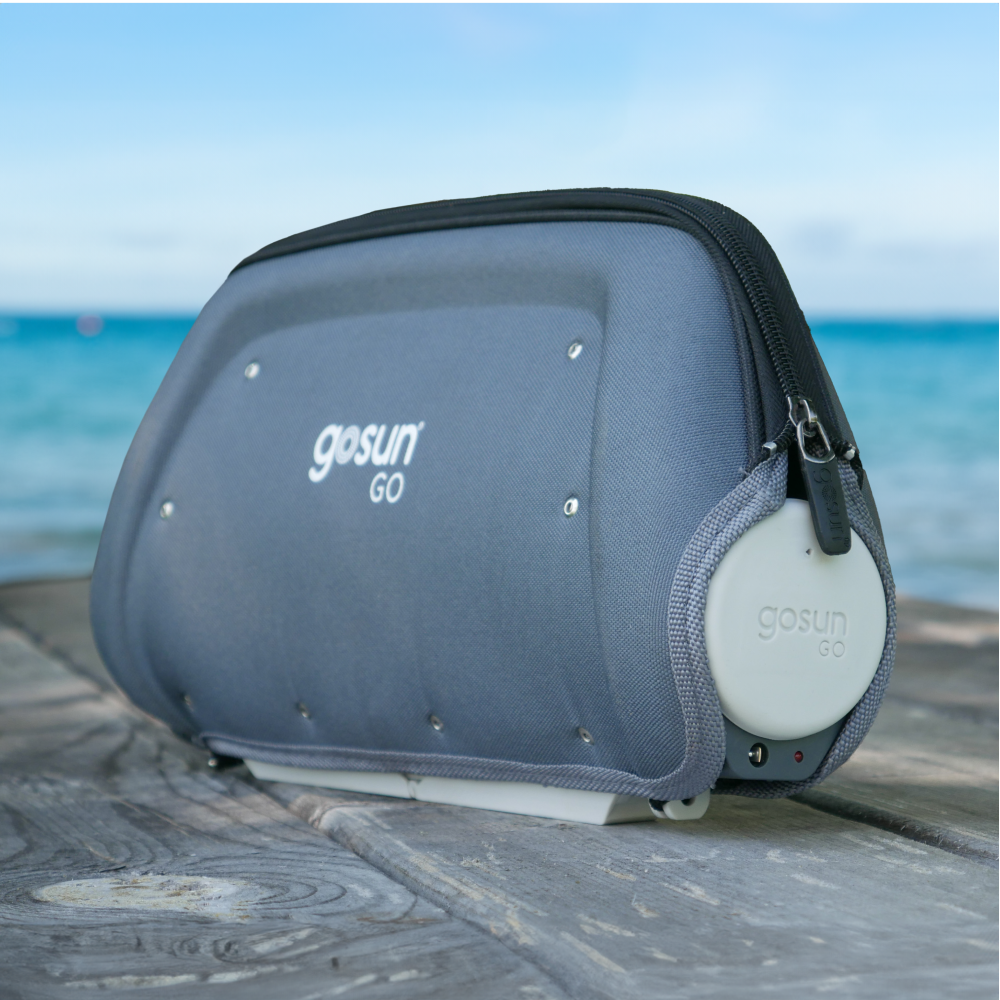 Go-E Tray
Accessories
The cooking never stops with GoSun Go's new hybrid cooking tray. Allows solar cooking during day, then becomes 12 volt oven at night, in vehicle, and indoors. Fuel-free meals in just 20 minutes, tuned to reach oven temps of 350°F.  Plugs into any 12 volt DC power source or GoSun 
Power Bank
. 
In stock
Best Selling Solar Oven Just Got Better
Upgrade Your GoSun Go Beyond Solar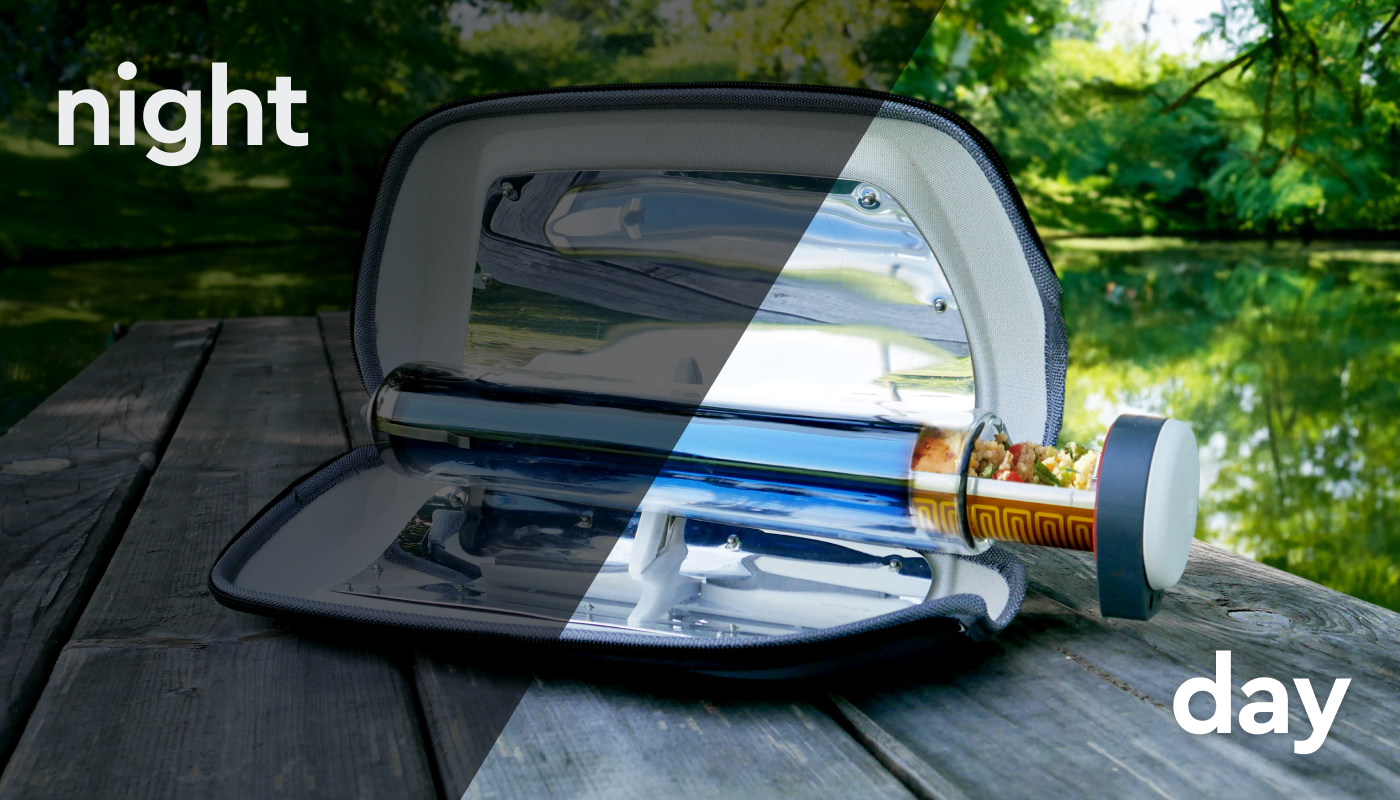 Solar + Electric
GoSun Go is now solar oven that cooks day and night. The new Go-E tray draws 35 watts to become the world's most efficient electric stove. The 2lb compact oven is more convenient than a traditional grill, and it's much safer, cleaner and easier.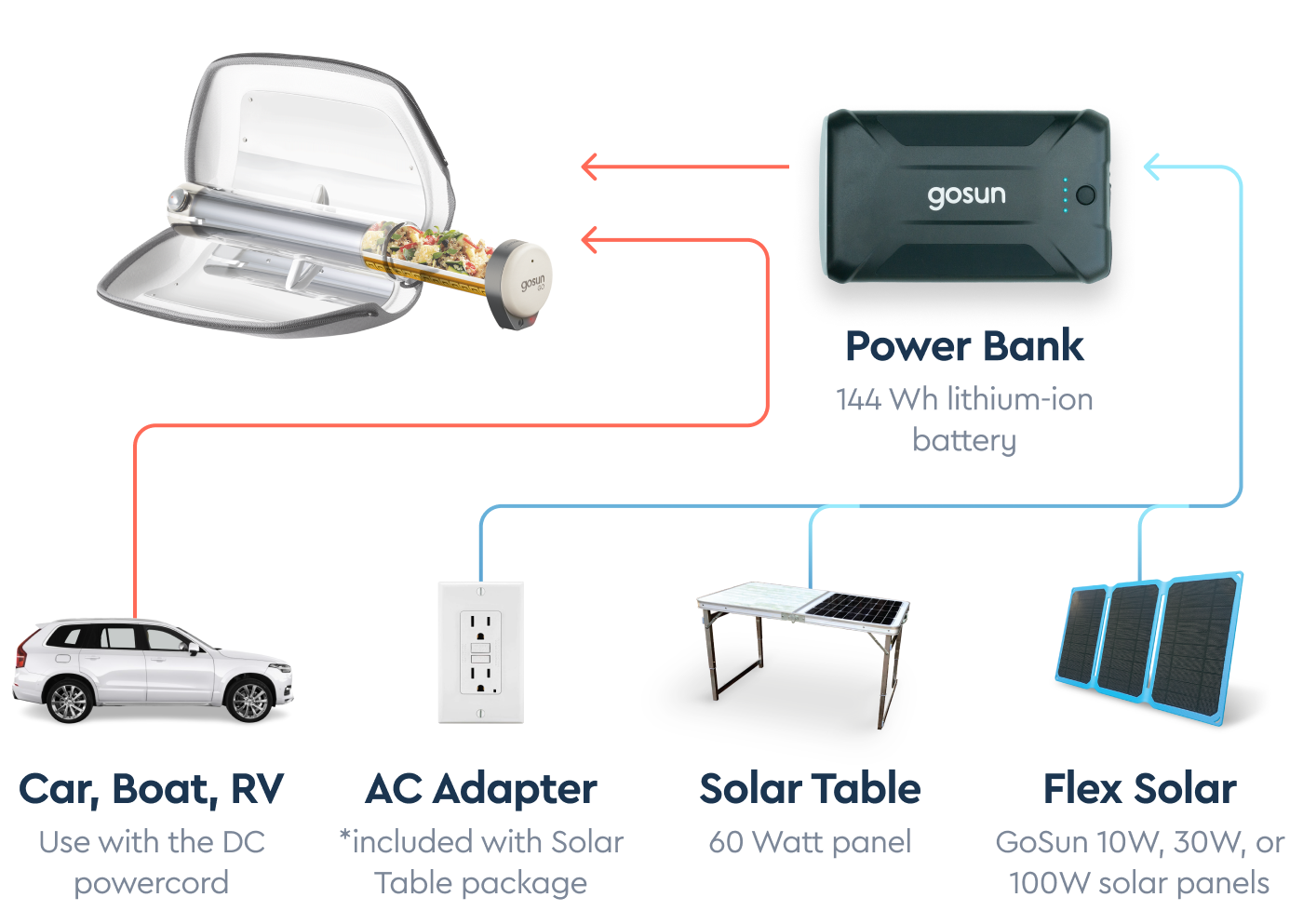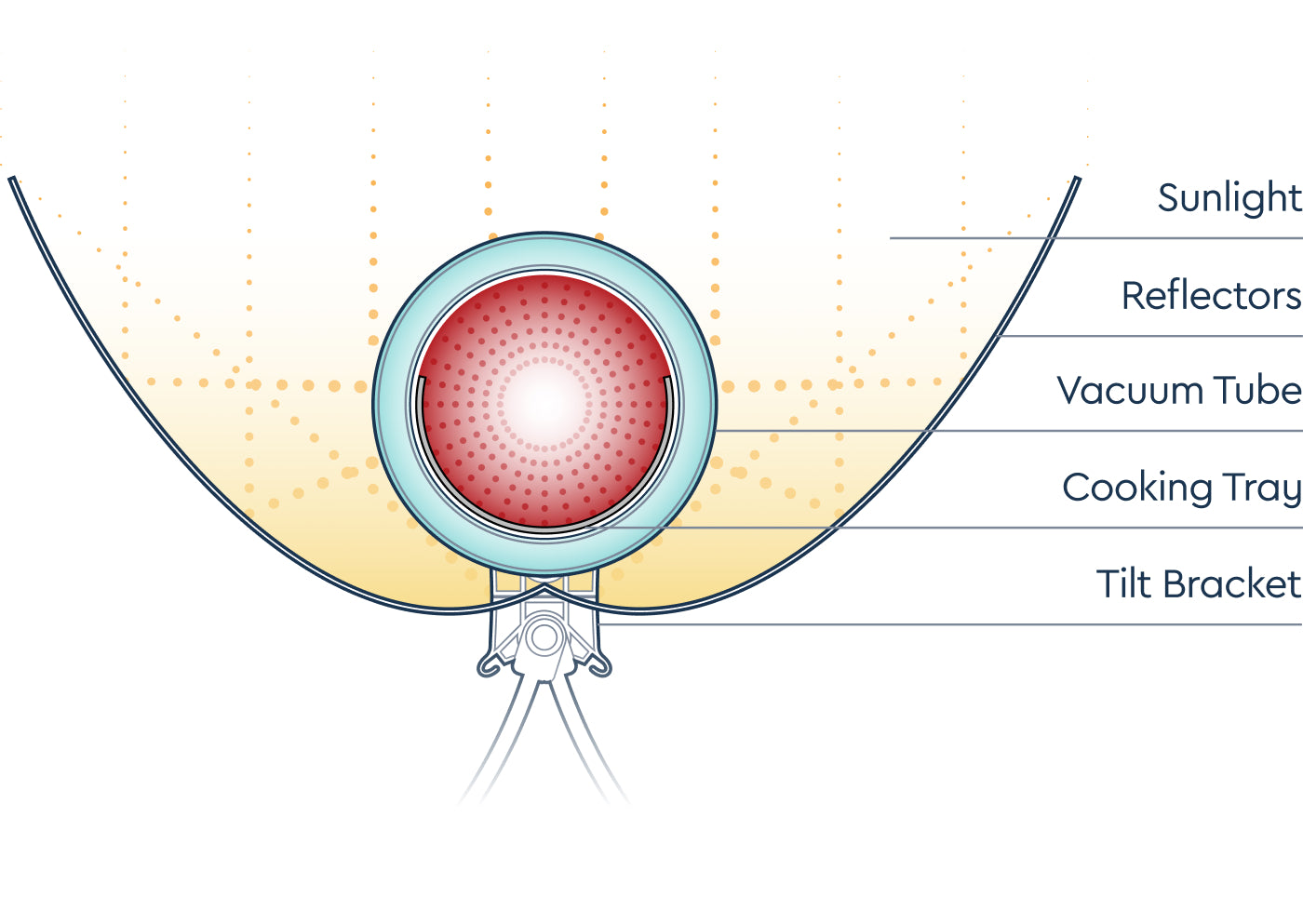 Electric Cooking
12 volt DC is the most common port in the world. Every car built since the 1950's gives you the ability to cook with its auxiliary power outlet or "cigarette plug". Add our two pound lithium ion battery, Power144, for a complete oven on your shoulder.
Solar Cooking
The vacuum tube provides incredible insulation, so you can solar cook in the wind, freezing cold or clouds. Plus, it keeps meals hot and juicy for hours. Thanks to the NASA-inspired integrated heating circuit, you can now cook at 350°F (177°C) even when the sun isn't shining - in your home, vehicle, job site or at night.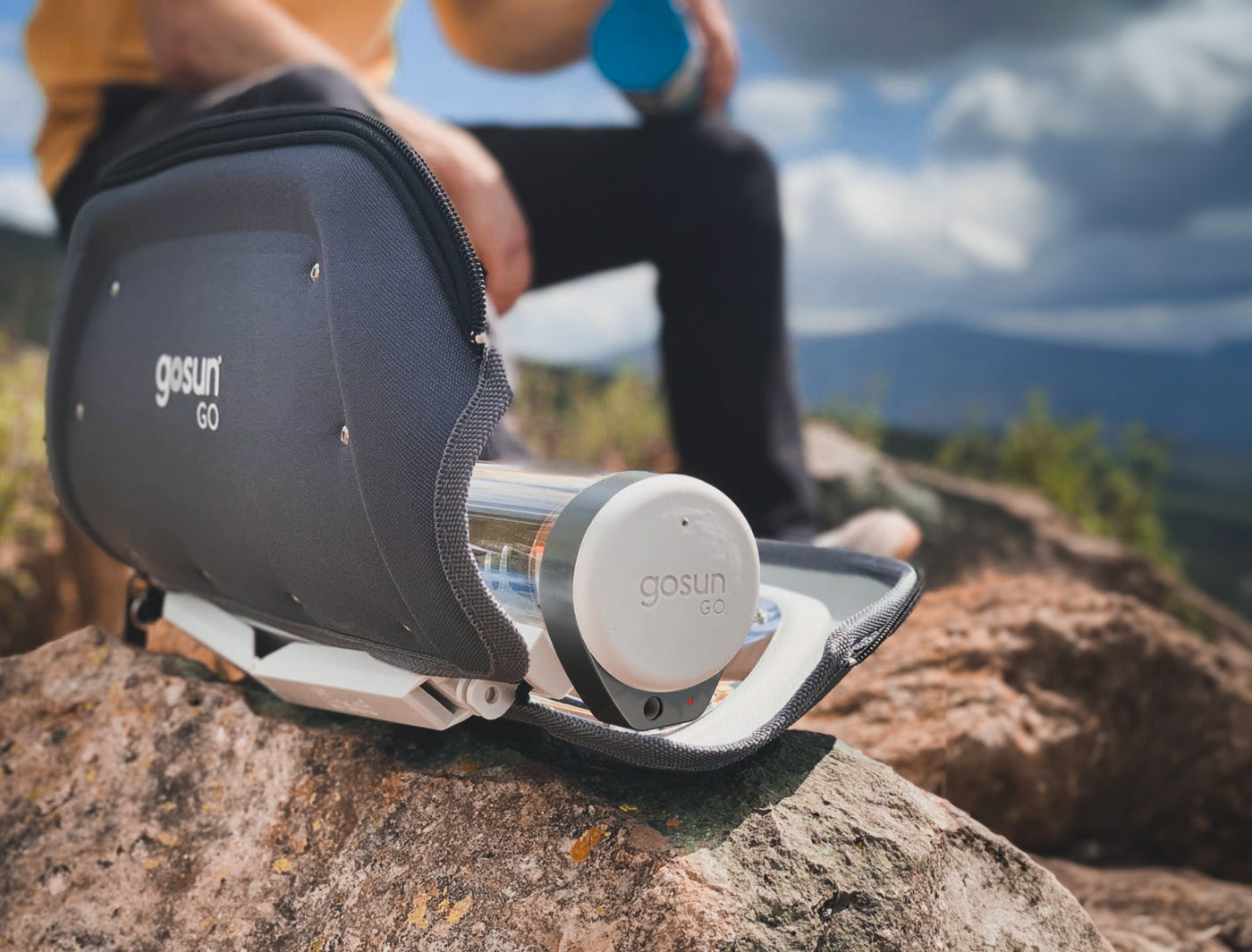 Take Anywhere
With its compact design and lightweight build, you can take the Go wherever your adventures lead. Whether it's a spontaneous hike, a weekend getaway, or a globetrotting journey, the Go fits seamlessly into your lifestyle, ensuring you have the convenience and functionality you need, no matter where you go.
Steam. Bake. Boil. Fry.
Cook just about anything - from simple to gourmet. No fuel, no flames, just the juiciest and tastiest food you'll ever make, using the Sun (or using 12 Volt electricity).
Cook Anywhere, Anytime
Go-E takes 20 minutes to cook a meal at 350°F, rain or shine
Dimensions: 3"x2.75"x11.5"
Weight: 0.35 lbs
Go-E Tray
12 Volt DC Power Cable
Would you like to know more about this product?