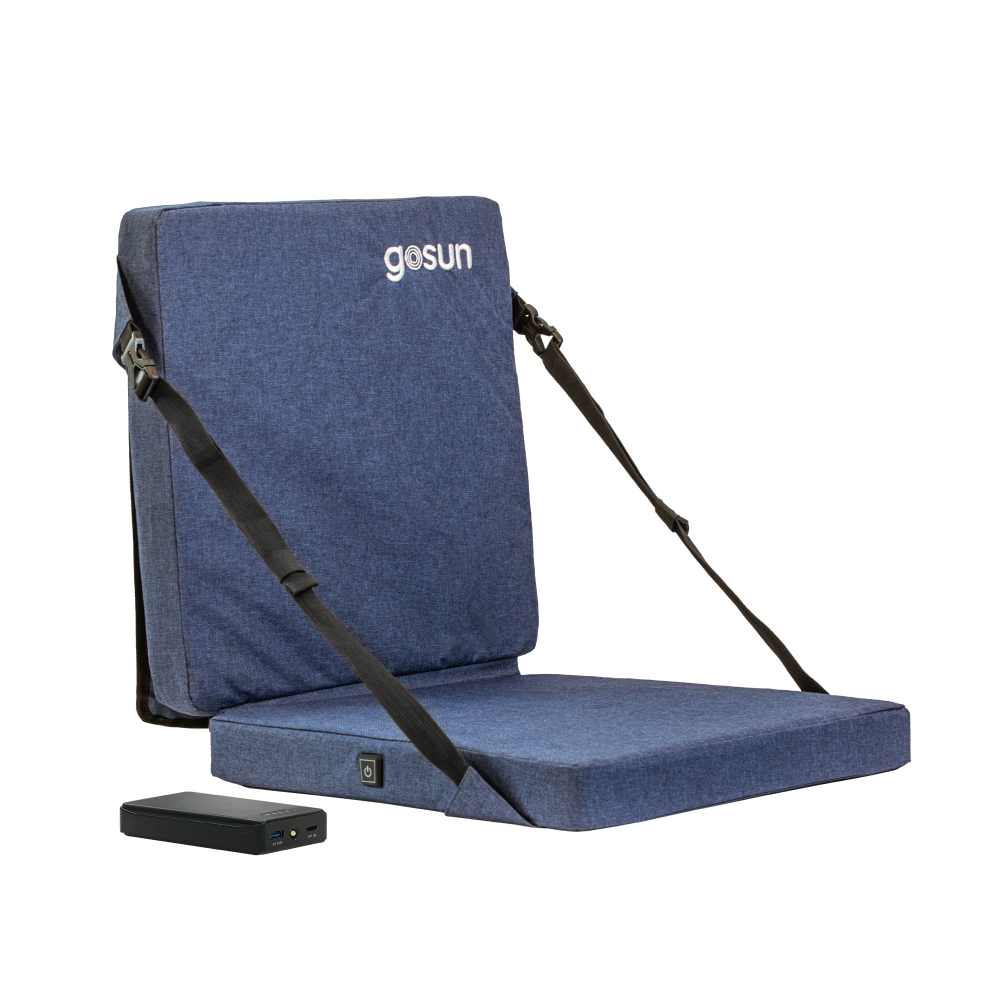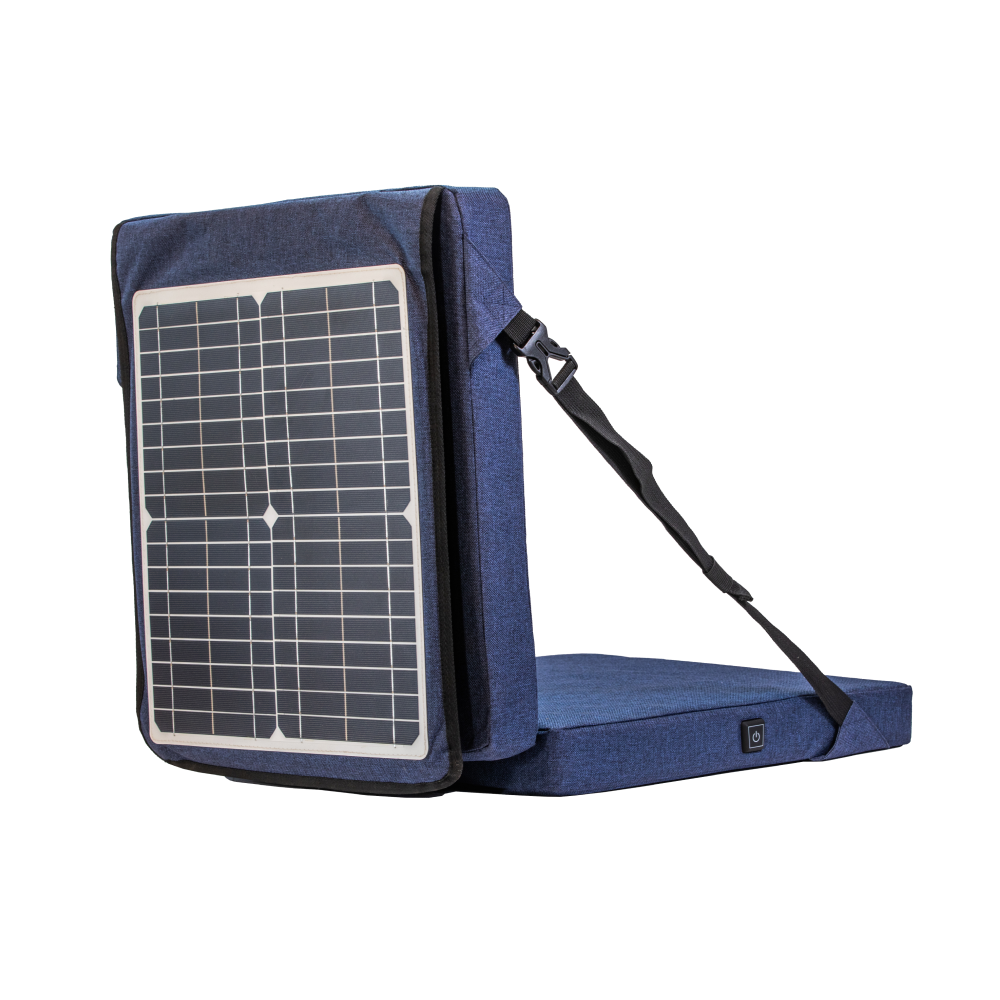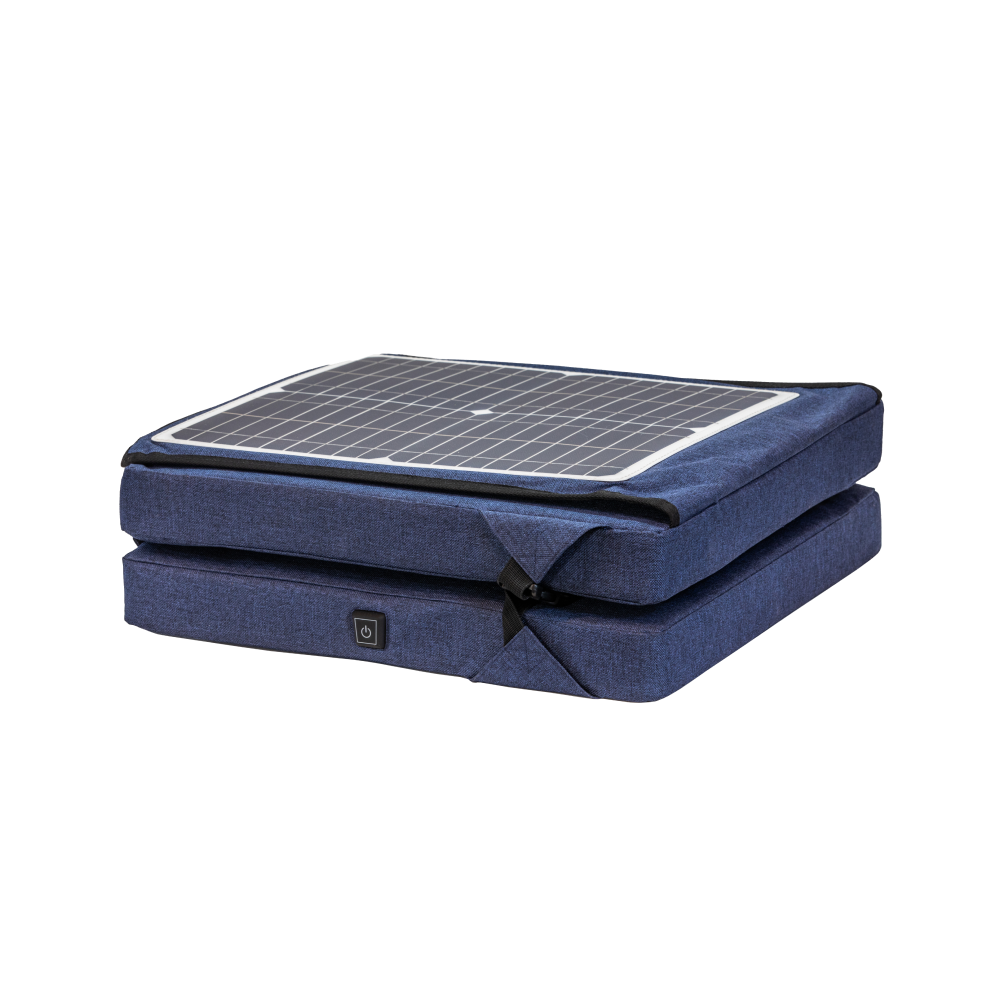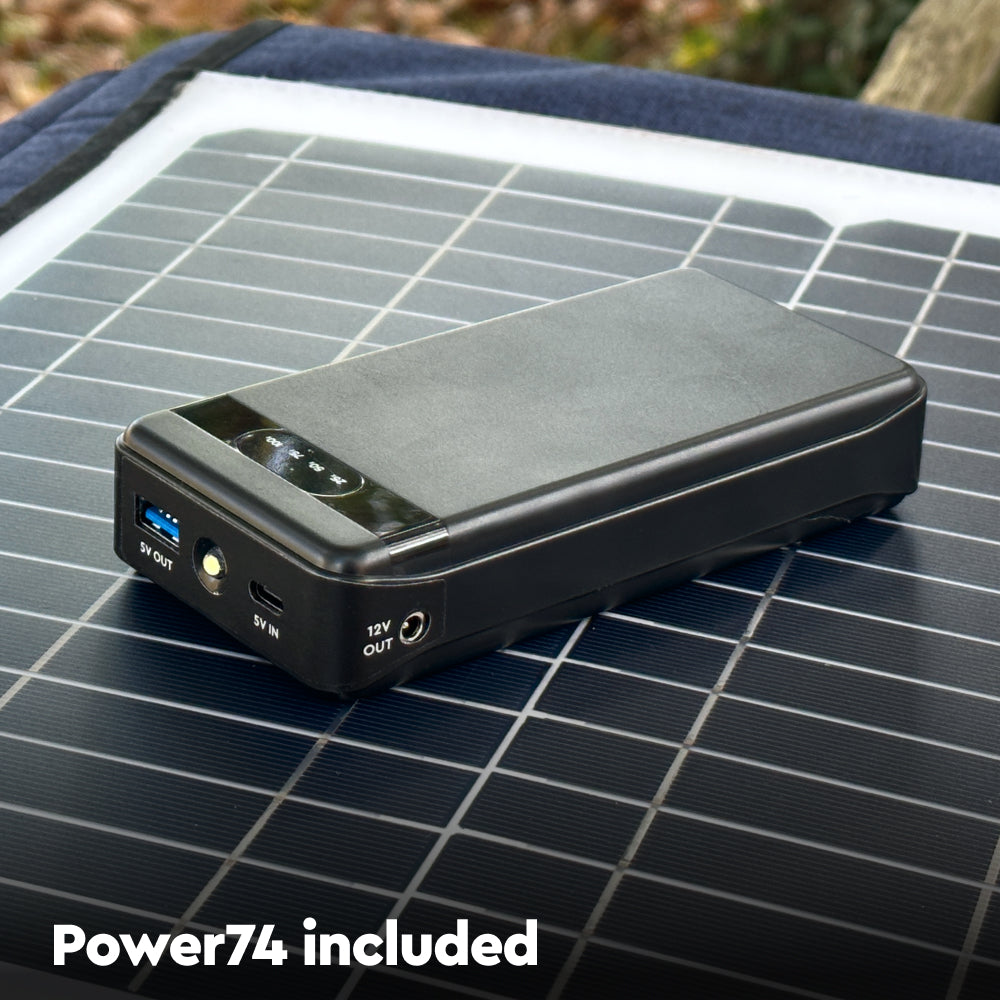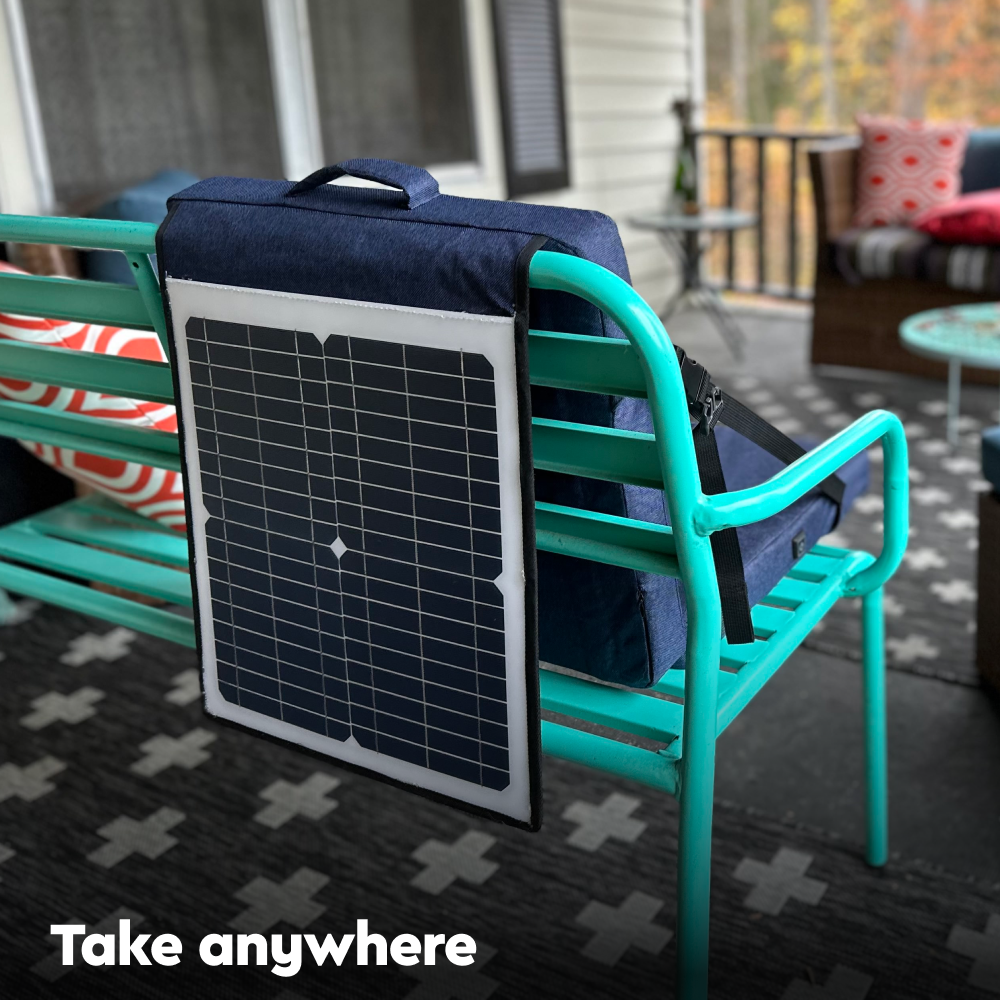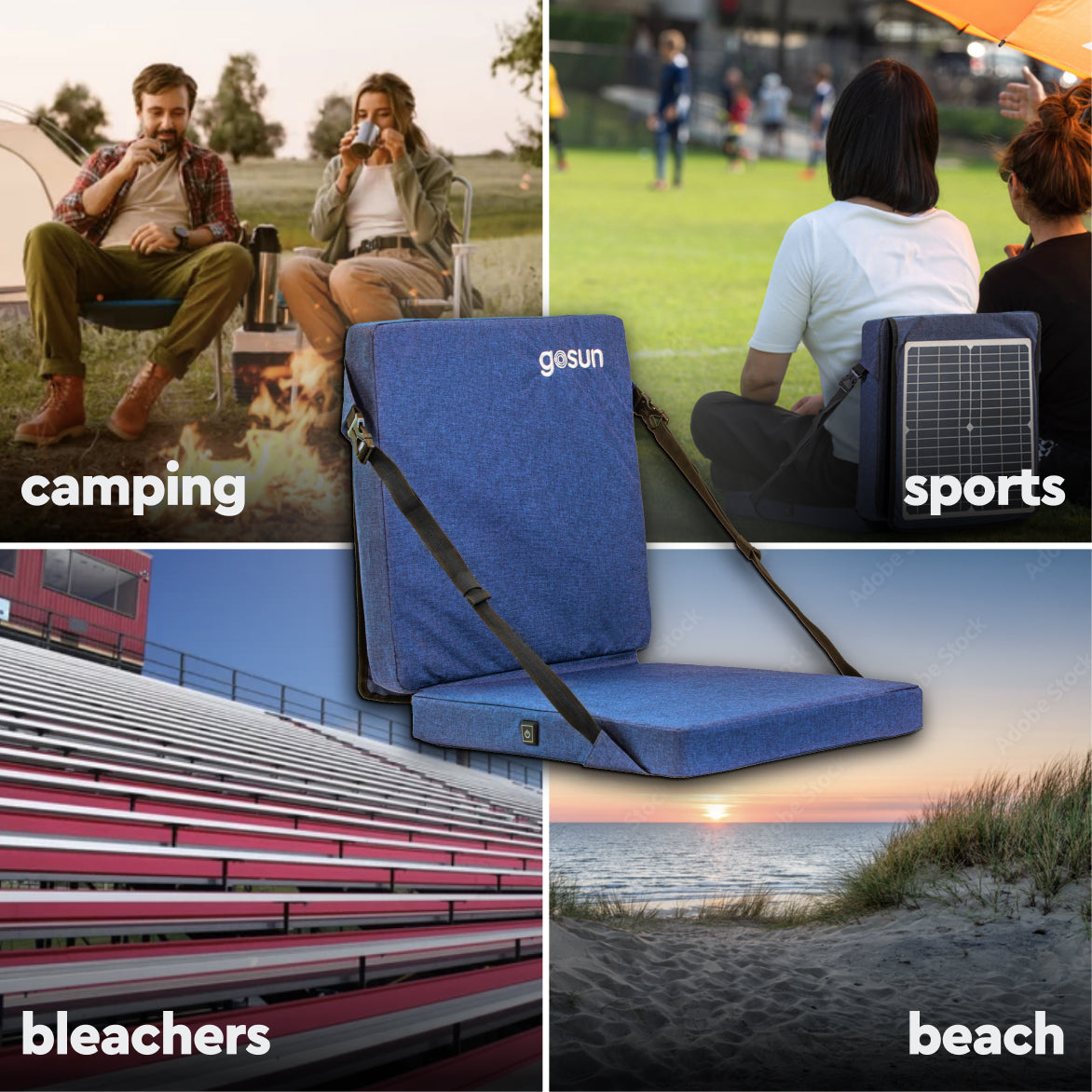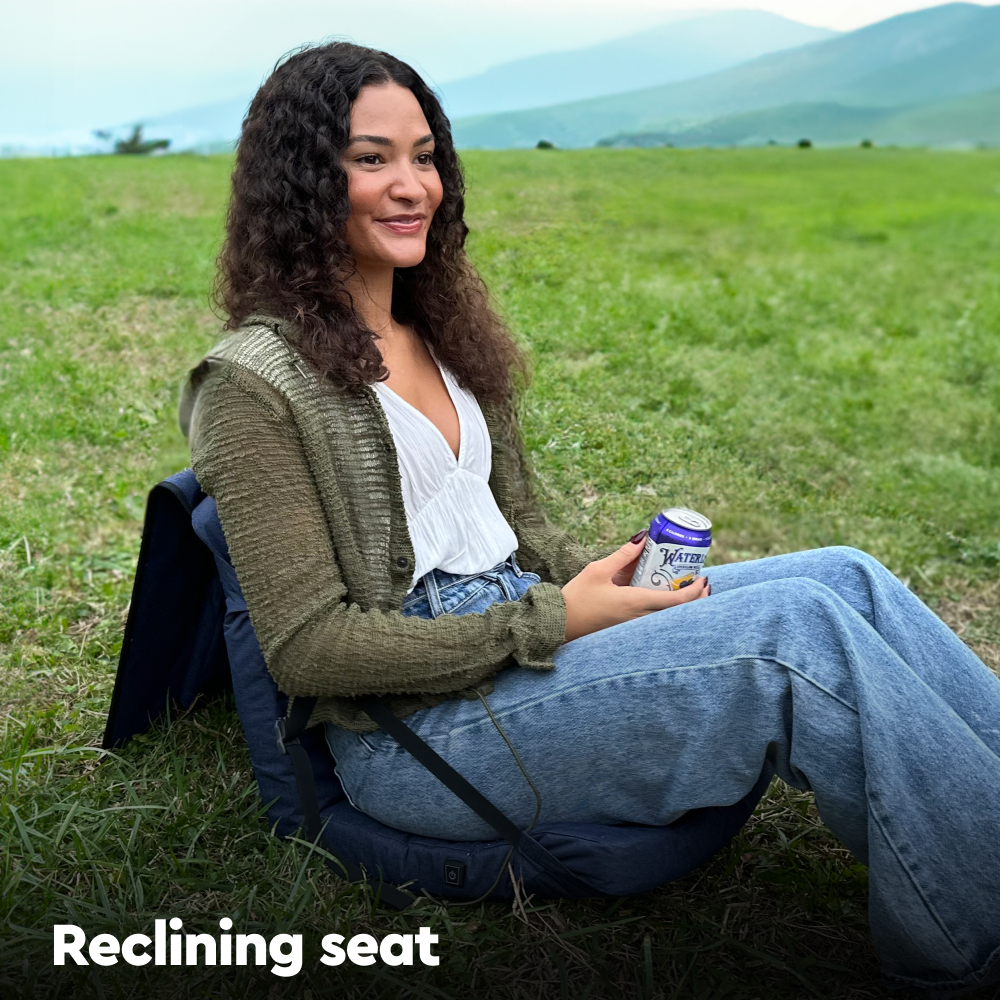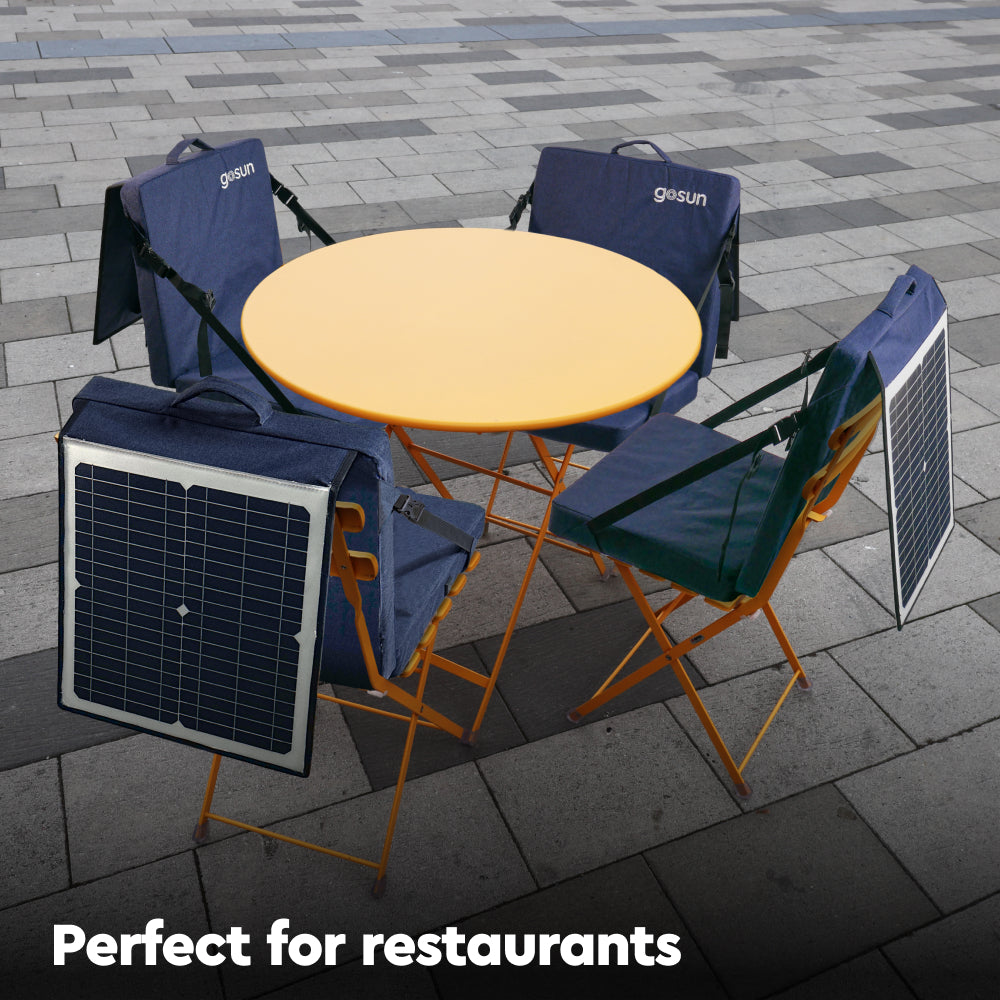 Solar Seat | Heated Seat
Solar Seat is a great companion for staying warm at the game, camp, or cookout. Powered by the new Power 74 and 20 watt solar panel, the pressure switch activated heater + included battery keeps you warm and remains charged with the Sun.
Pre-Order now, delivery planned for Jan 2024.    
*No Discounts Apply
Ships In January 2024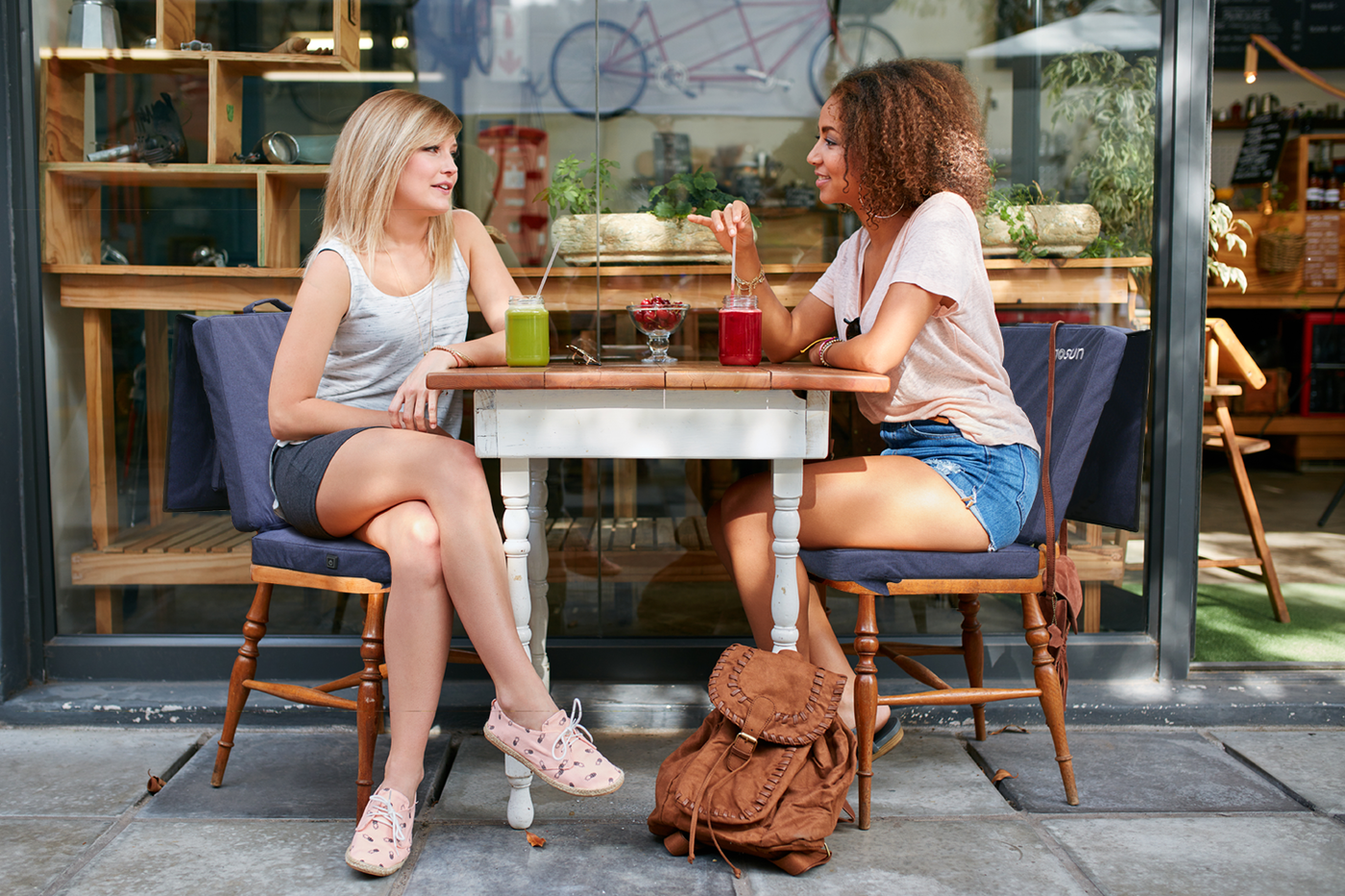 Take Warmth To Go
Providing push button heat and comfort, the Solar Seat can be the difference between an enjoyable or a miserable experience. Pressure activated heater prevents draining the compact Power 74 battery.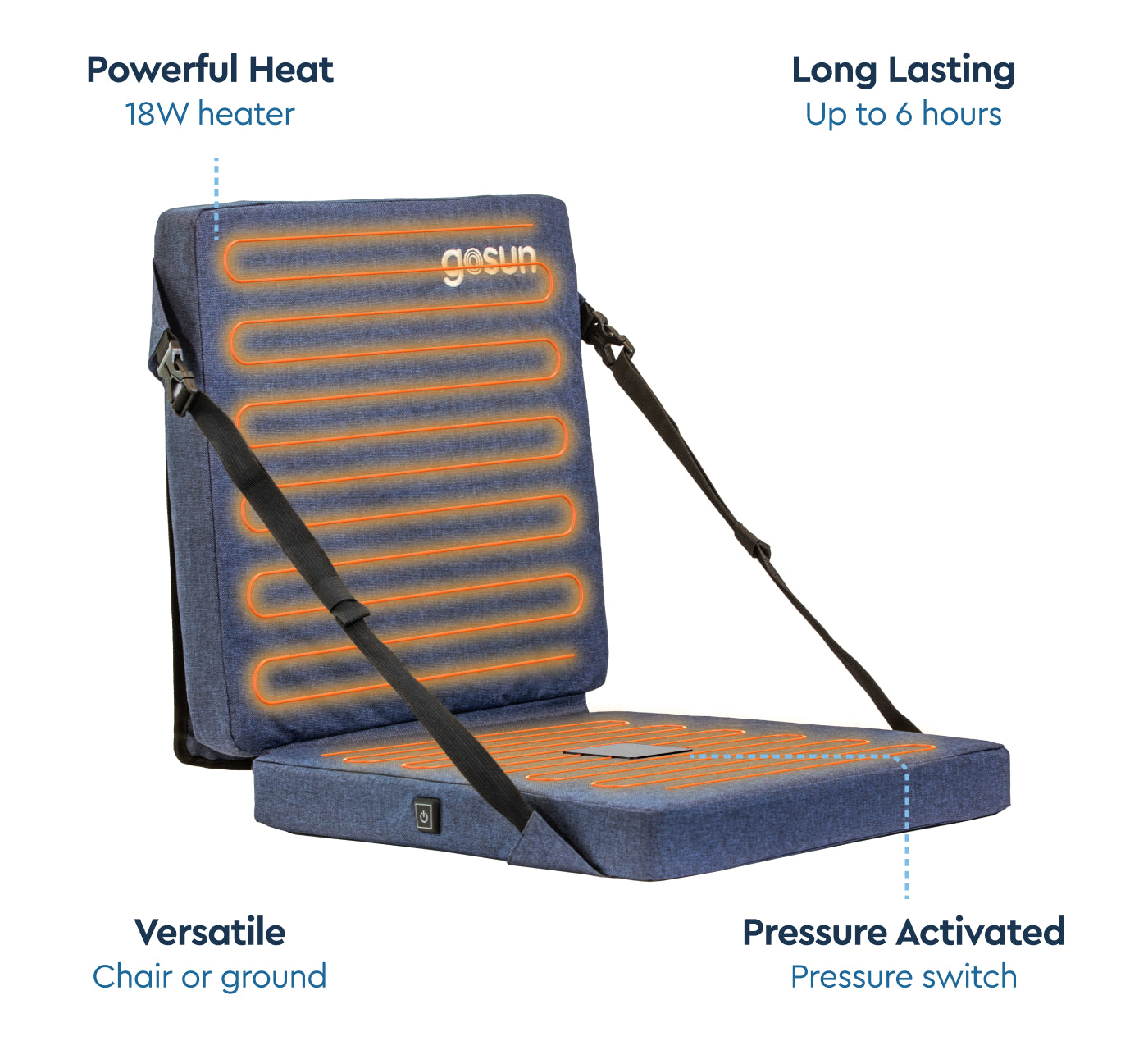 Pressure Activated Comfort
The heater only activates when you sit. This preserves battery power and avoids a big headache. Three temperature settings let you adjust to the right comfort and use energy efficiently.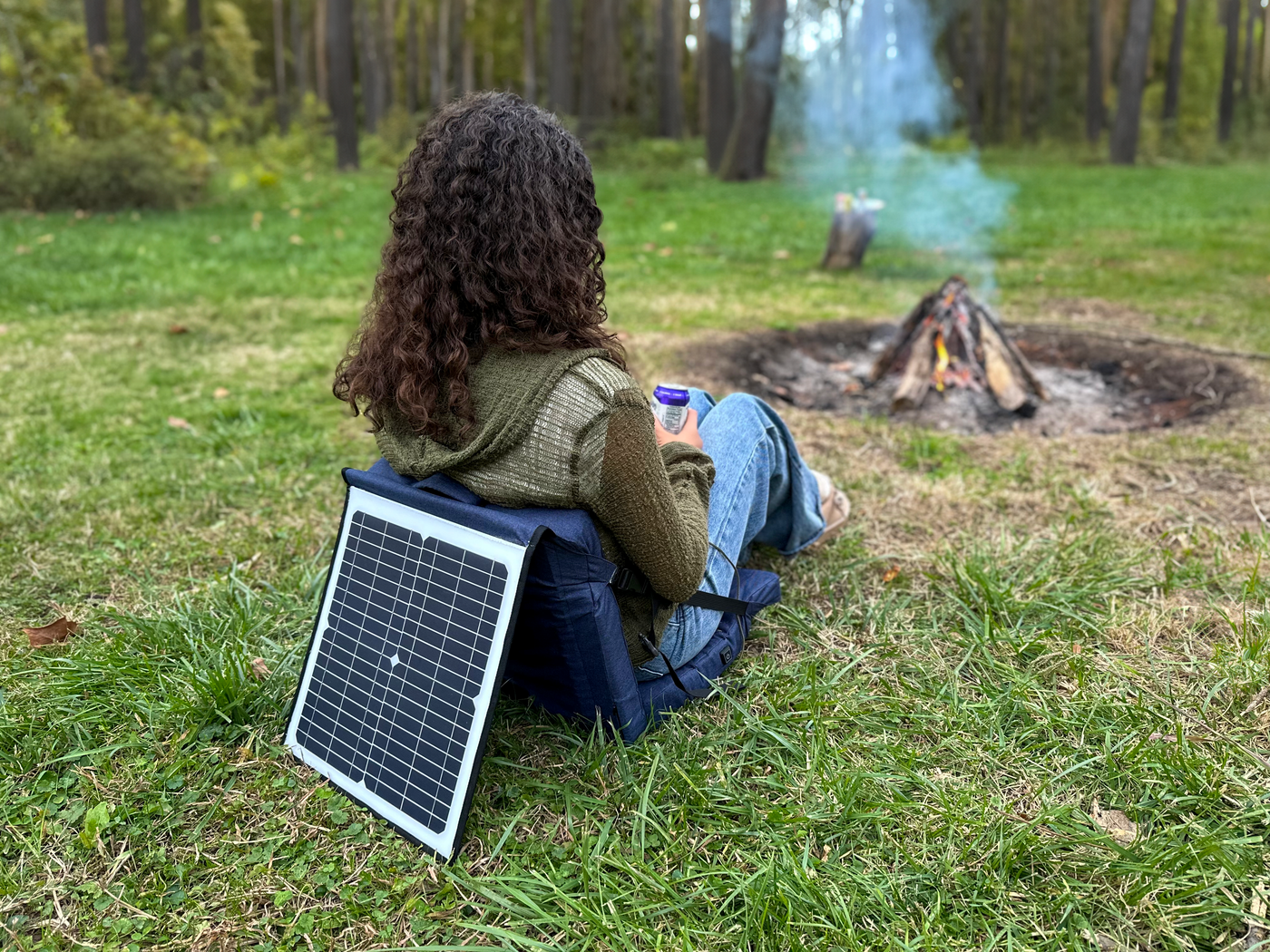 Becomes Its Own Seat
The integrated aluminum frame and adjustable straps allow the Solar Seat to be set directly on the ground to become a comfortable recliner. Take it to the game, camping, or just hanging out in your back yard.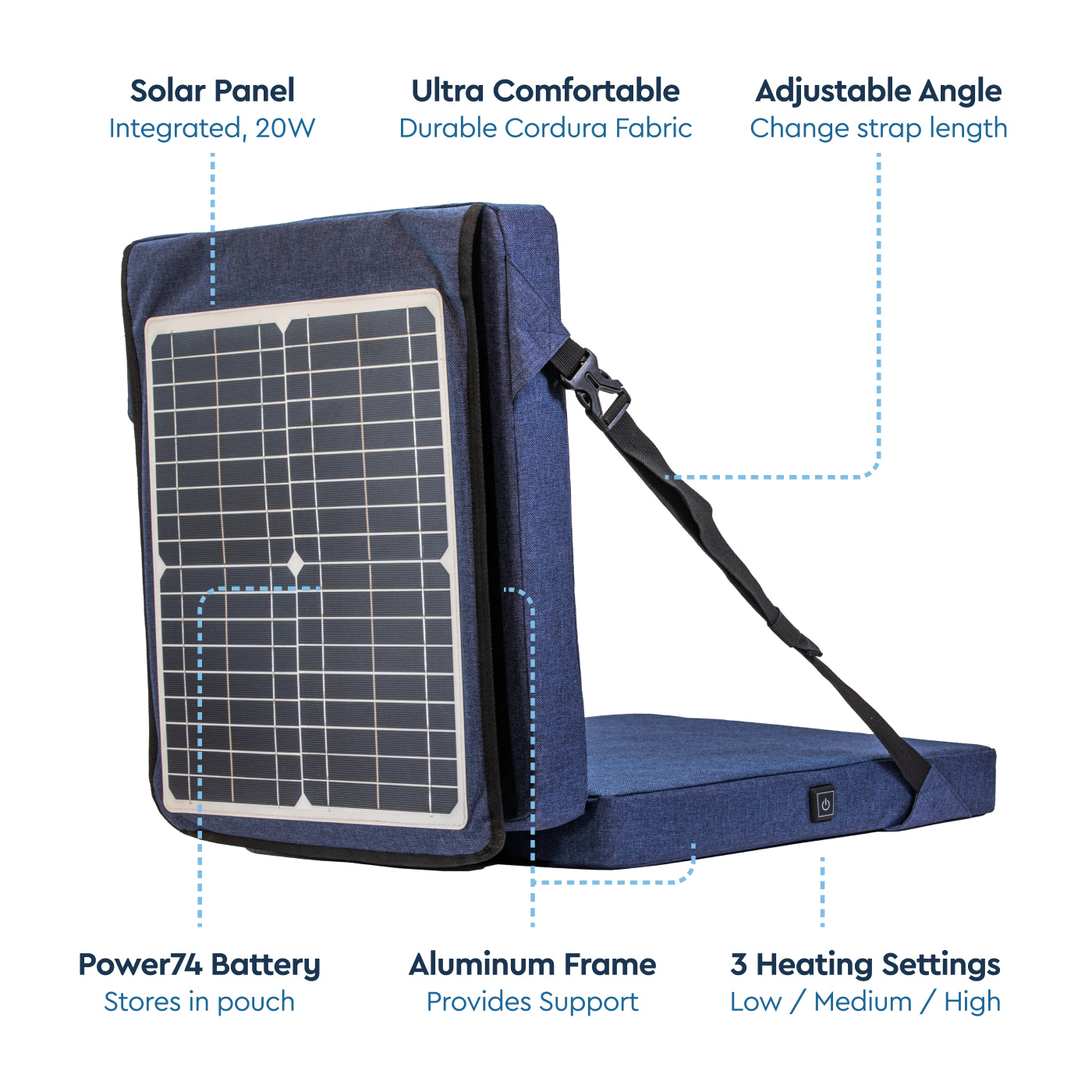 Features and Technology
Dual coil heaters (18W on high, 14W on med, 12W on low), 20W solar panel, pouch for the 74WH battery and cable included. Recharge with Solar or USB adapter, can be used with other GoSun power banks.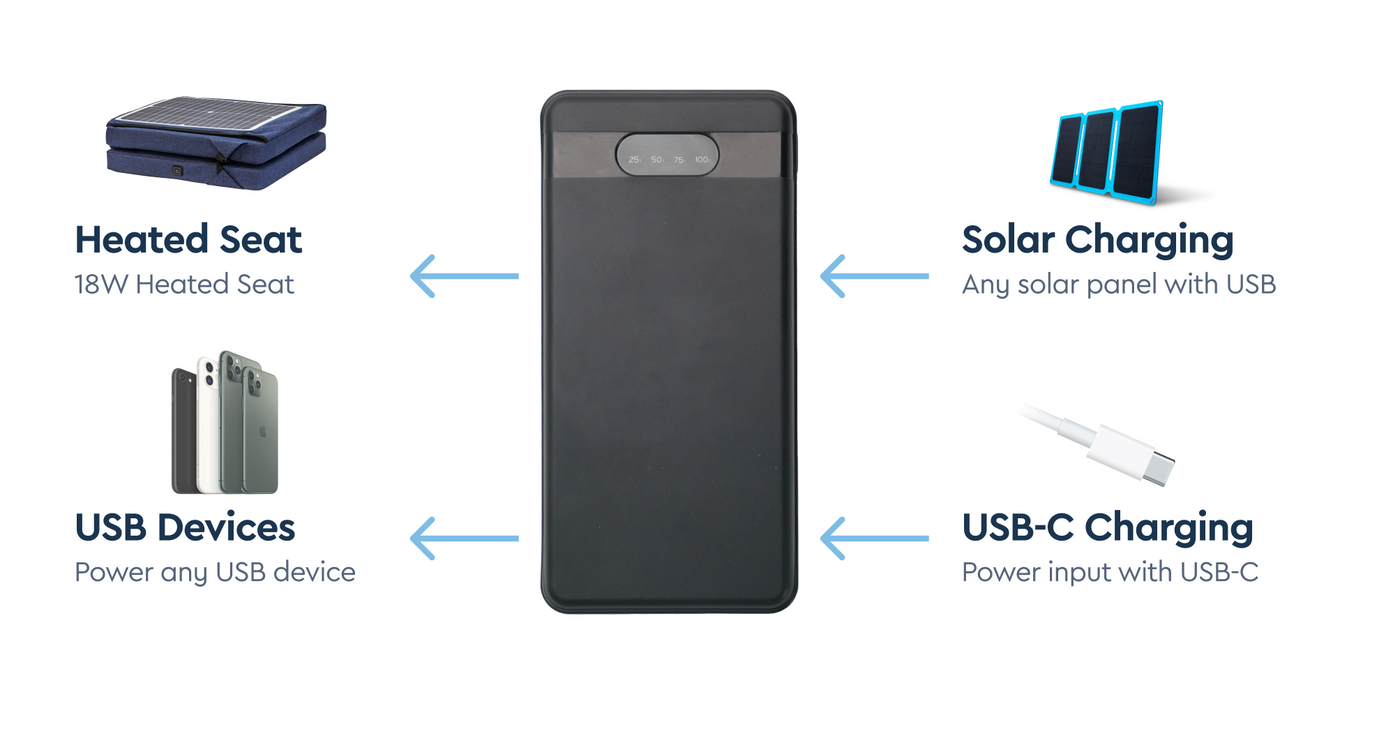 Power 74 Battery Included
Heated Seat is powered by an included 74 watt hour lithium ion power bank. Power 74 has a 12V port for the Solar Seat, a USB-A port for all of your devices, and it charges via USB-C or the included 20 watt solar panel.
Not only can customers feel warm during harsh winters, but they can now do so while simultaneously cutting down significantly on electricity costs.
Dimensions

Closed: 16.5 inch x 16.5 inch x 4.3 inch
Open: 33 inch x 16.5 inch x 2.15 inch

Weight:

4.5 lbs (2kg)
Compatibility
USB-A (5V, 2A)
USB-C
12V DC

Material
Monocrystaline Silicone
Polyester Fabric

Power Output
20W (5V DC nominal)
DC38135 Coaxial Connector

Ports
USB-A
USB-C
DC38135

Power Source
Solar / Sunlight
Power 74 Powerbank
Solar Seat Heated Seat
Power 74 Powerbank
USB-C to USB-A Cable
Would you like to know more about this product?